Recently was working on china cabinet and need to route rubbets on glass doors and sides. Tried to make them routing handheld and got nothing but frustrating and bad cut. OK, time to get router table, it was on my plans anyway. I ordered Jessem router lift some time ago. I detached router mounting plate from the rest made a template for it. Unfortunately forgot to take pictures, but here is completed template. I used MDF, probably 3/8" thick.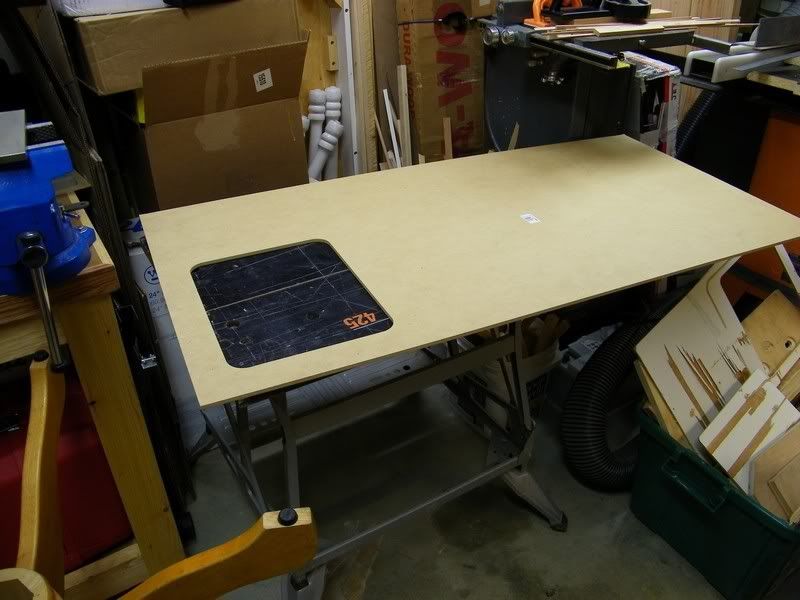 Cam out pretty good, taking into account I template router for the first time. I followed instructions from Woodworking with the Router by Bill Hylton (http://www.amazon.com/Woodworking-Router-Professional-Techniques-Woodworker/dp/1565234391/ref=sr_1_3?s=books&ie=UTF8&qid=1287279779&sr=1-3)
I had a melamine laminated particle board from computer desk, at least 1" tick and decided to use it for my coming router table. I cut it to 24"x36" and routed grove in it.

and a little bit closer:

close up:

I thought that melamine will chip, but edge I got is crisp and you even can cut you finger, at least it feels so.
Now I need re remove center portion. I decided to use jig saw. I made several wholes.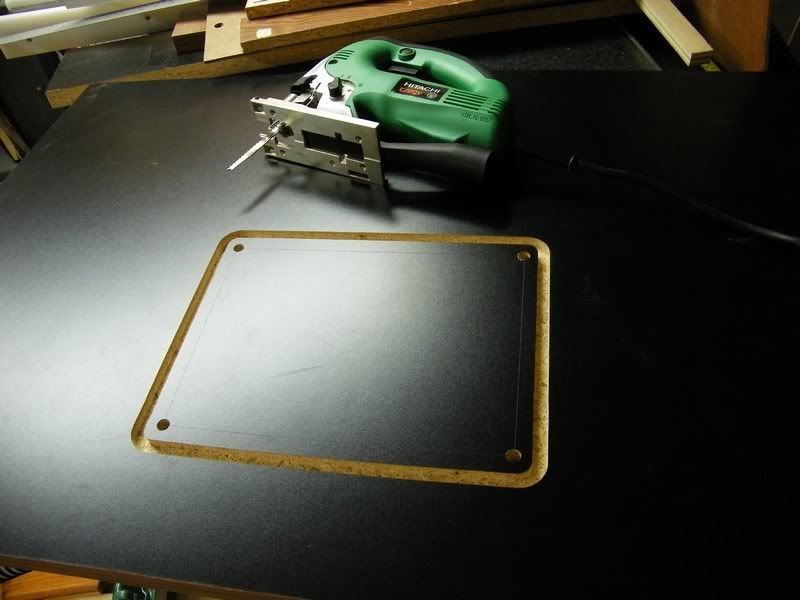 Cut out is done:

I used a chisel to remove some material.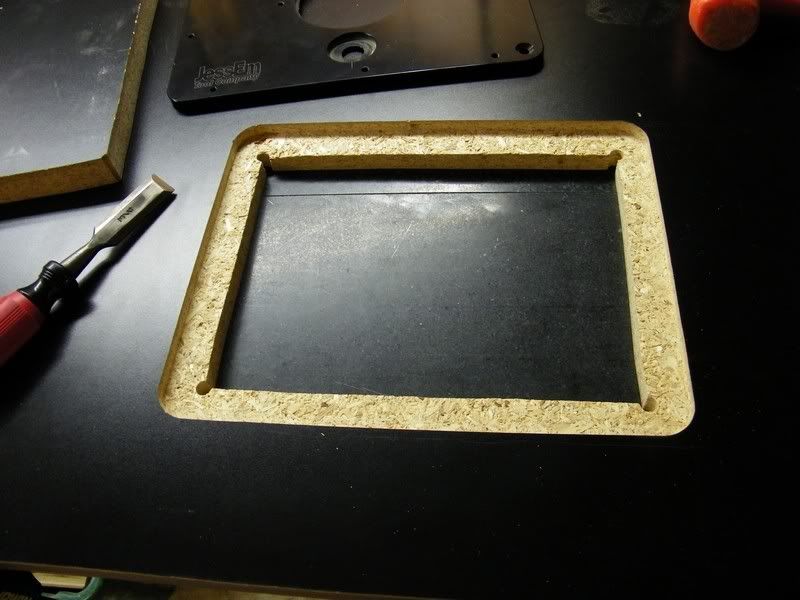 OK, now it is time to fit router plate. Grrr, does not fit!

It came out ~0.5mm smaller. Bill Hylton promised that it will be exact fit, but it is not! Well enough for today. I need to think how to expand the opening to squeeze the plate in. Well some puzzle for nigh. Have advise or idea how to do it and safe that nice fit and finish?
---