I finally completed my bench. My final steps.


Last weekend we had great weather and I could not resist to do some work outside. Inside is crowded and circular saw produces a lot of uncontrolled dust and I planed to produce finishing. Here you clearly see that I actually make use of scrap material, so no trips to buy and reducing clutter in my garage. Win-win situation!

Preparation for cutting edges of bench top. You see shop made cutting guide, probably everybody makes one for circular saw. I love it and works perfectly.

Gluing edges to the top.

Some close up. You see that red oak edge? I reuse leftover from my hardwood flooring.

Edging completed and dry. Everything ready for finishing.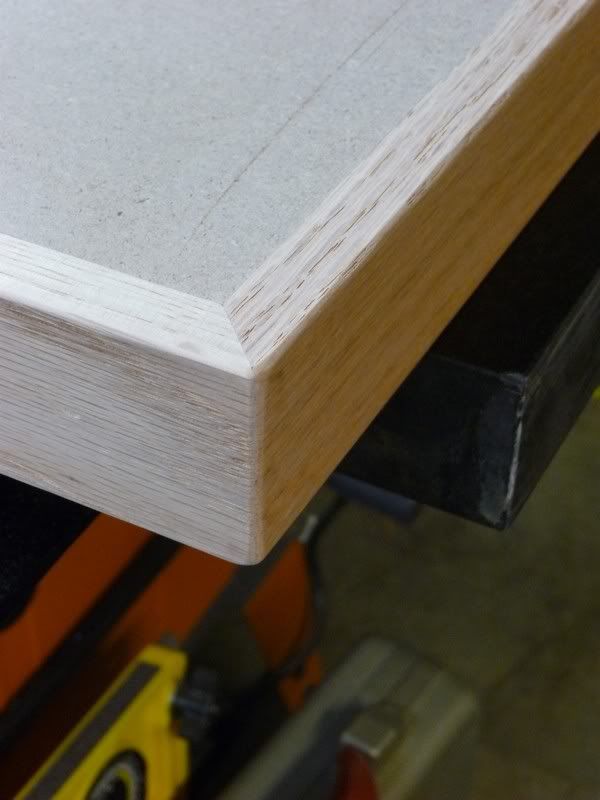 Could not resist to show my proud in mitered angles. I think it is made well. Huh?

While the top is drying, I can work on shelving inside of the bench. Who is that guy working in my garage?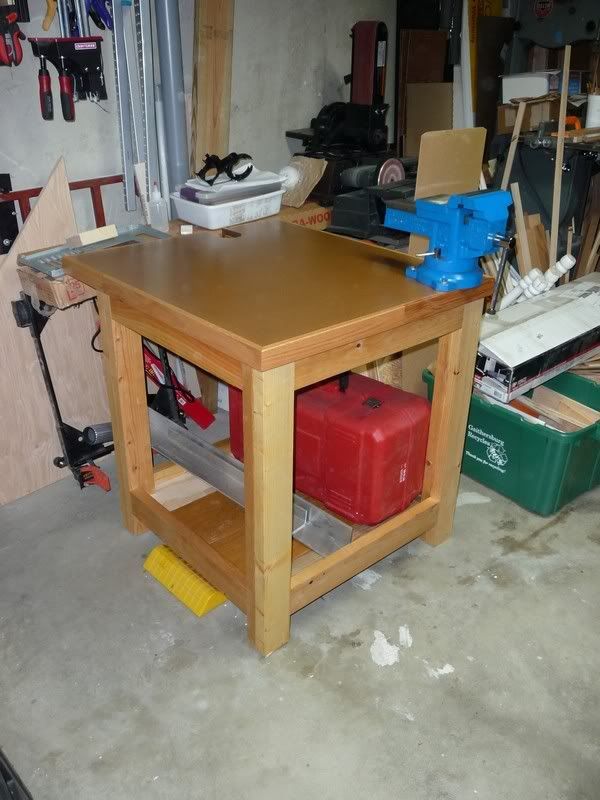 DONE!!!!!!

Yahooo!!!

And another view.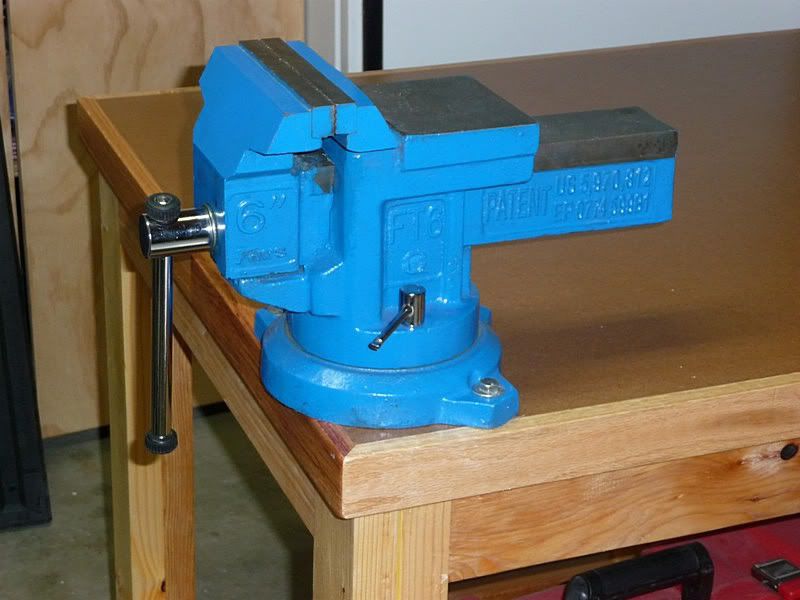 My recently acquired machinist vise found it's home ;-)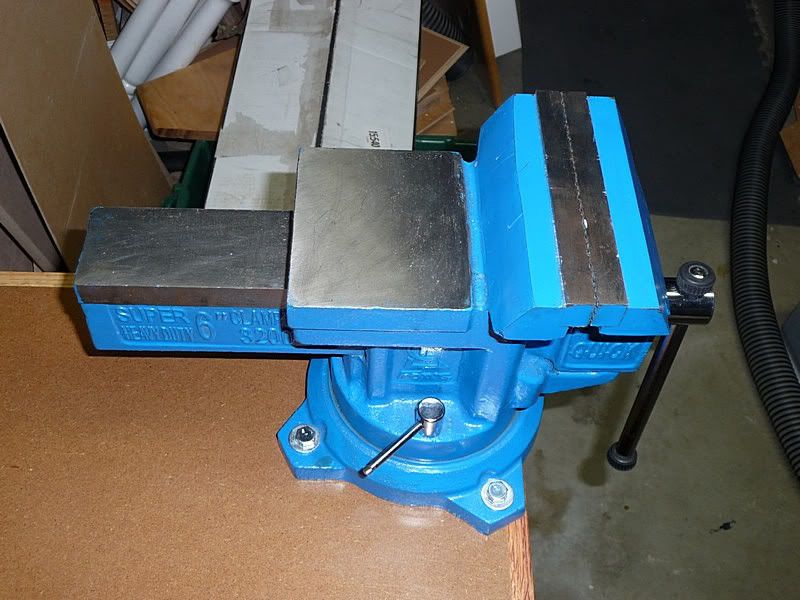 Just excited and can not stop :-)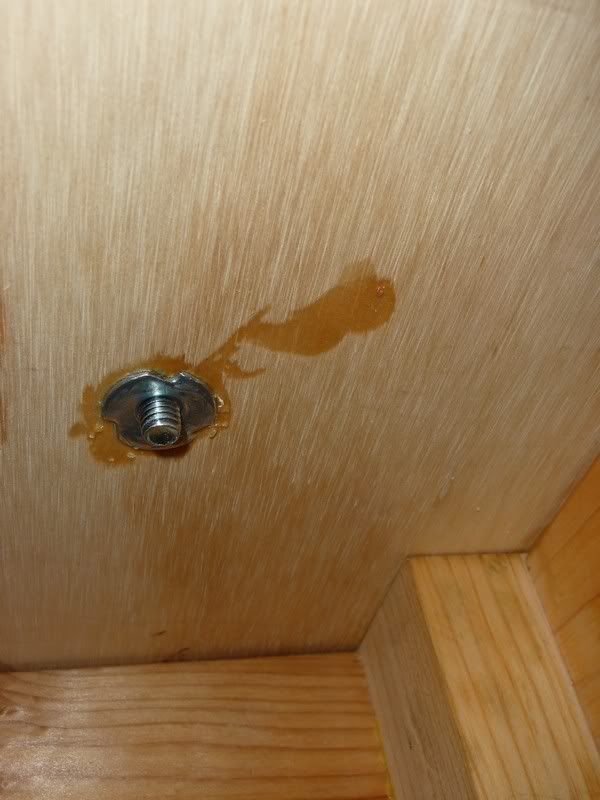 Well, back to business. I used t-nuts in the bottom of the top to attach the vise.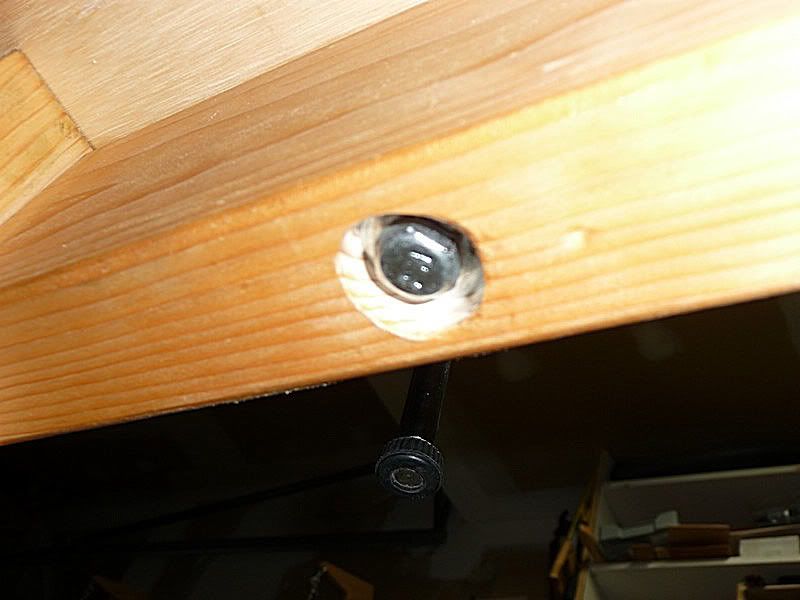 And that is how the top attached to the rest of bench, just bolts.
Back to next thing.
---