OK, got some time to continue in my shop.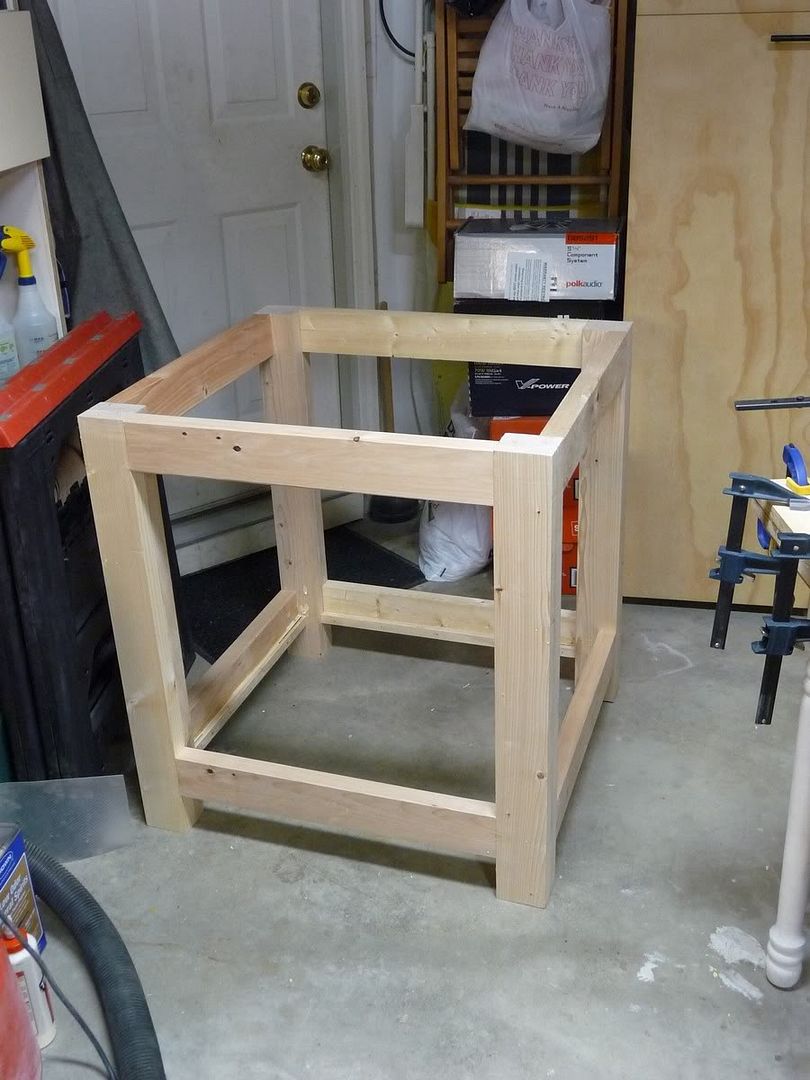 The base is dried and ready.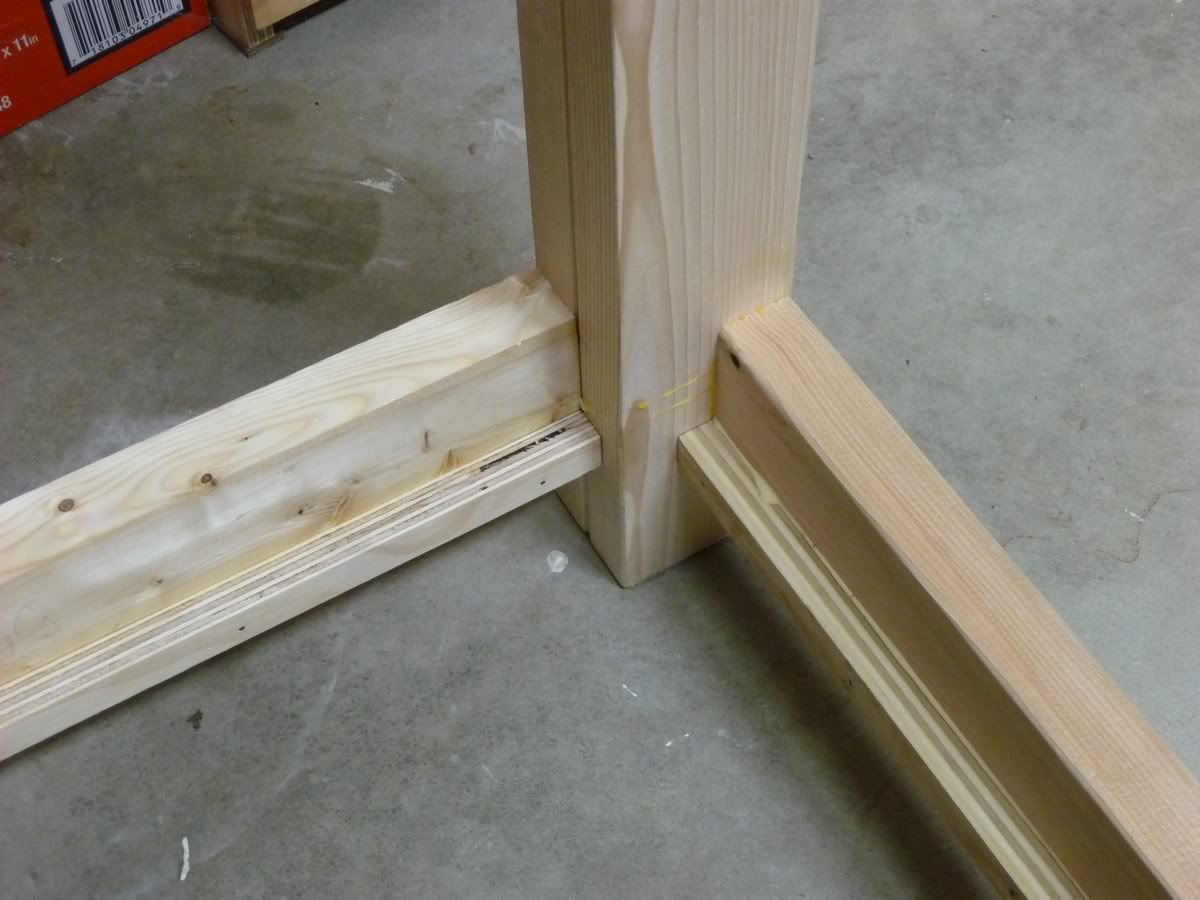 Even added support for future shelving on level of bottom stretchers. I just glued them and and attached with nails.

While I was doing the work I forgot to take pictures. I recalled only Once I glued up the top. It is whole sheet of 3/4" MDF laminated with scrap 3/4" plywood pieces I had in my shop.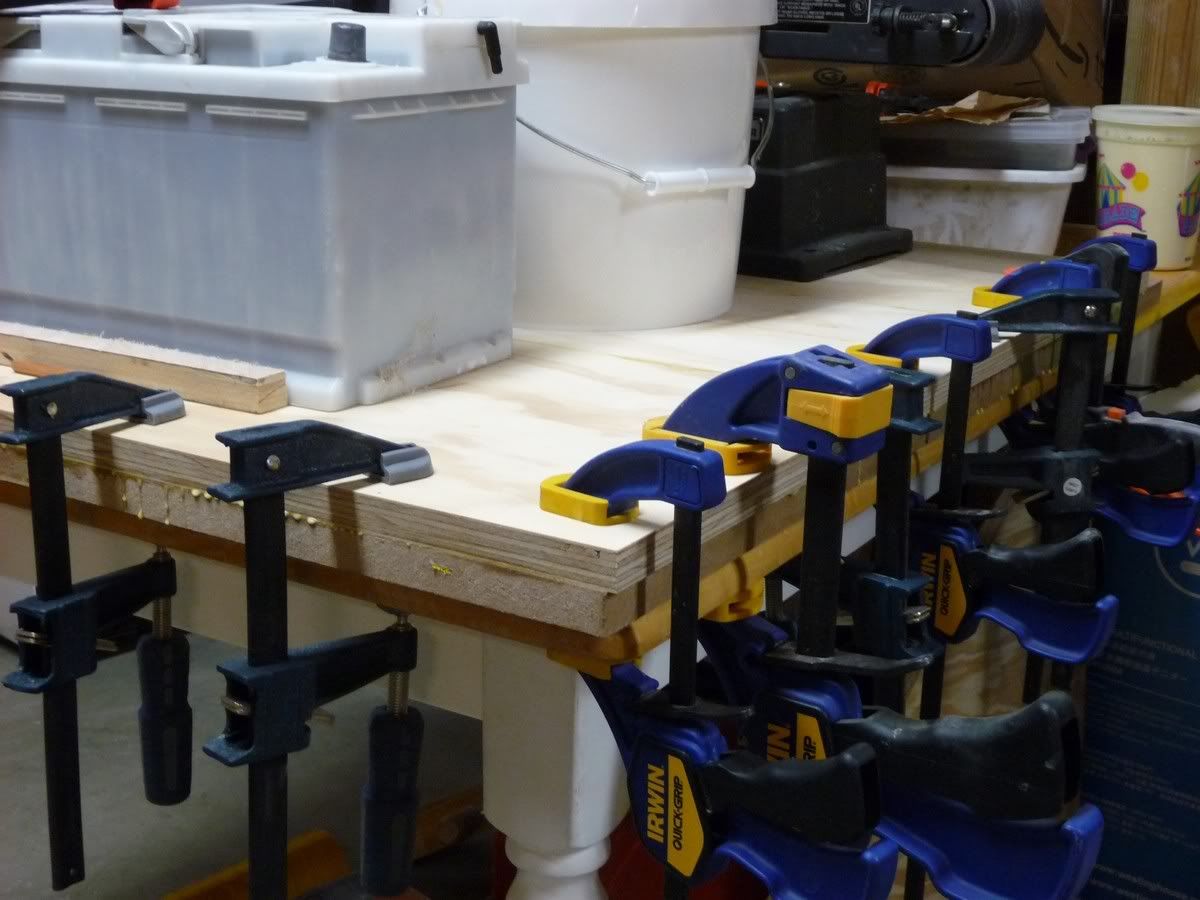 Closer view

My favorite weight! Battery from my previous BMW. I planned to return it as a core, but realized that for $8 or similar it is great and beautiful (in my opinion) weight, so I kept it.
---