OK, now I have two sides of the bench. Let' get them connected. First, some cleaning…


What a mess, huh? By I like the look of it :-)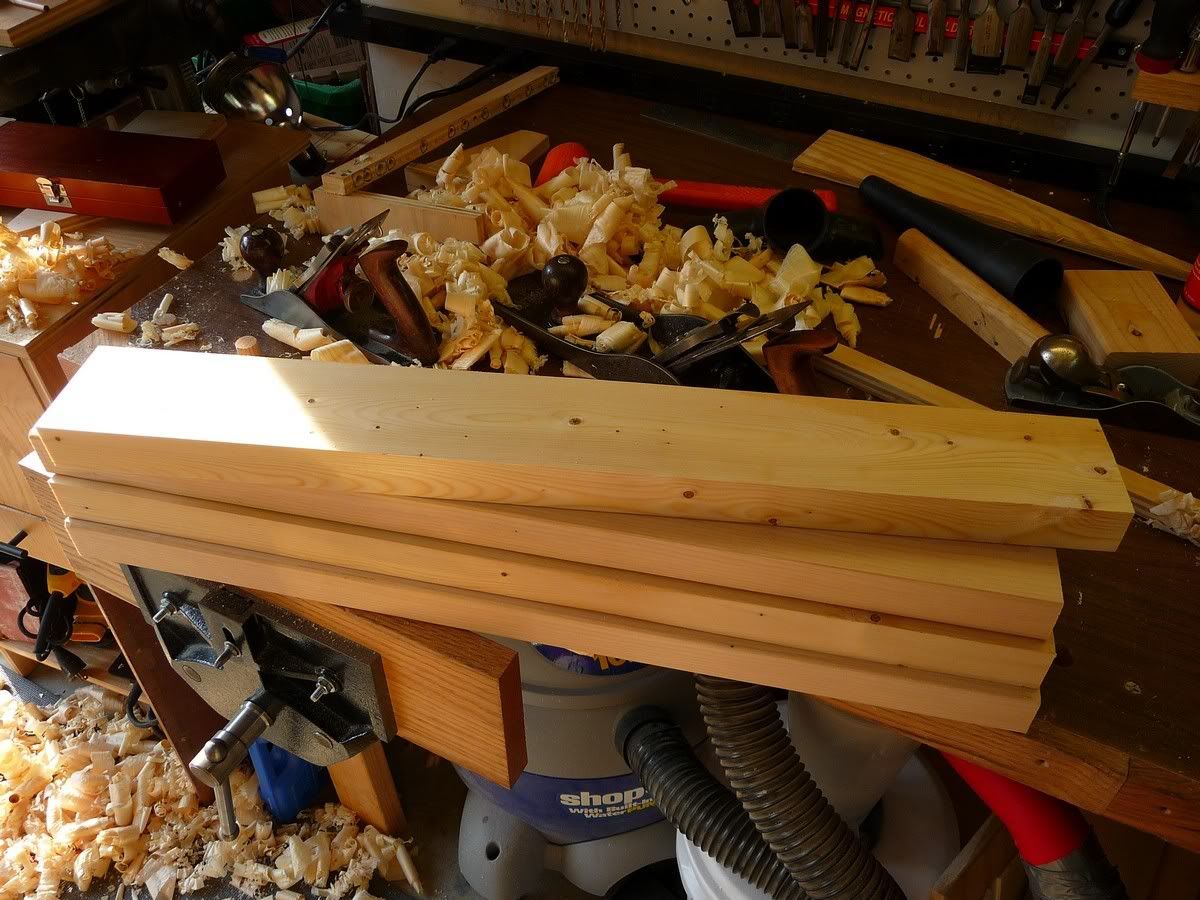 Now closer look.

And all that done by this two guys. OK, actually there is a third one who is behind the camera :-)

Love this shavings in light of evening sun… and smell of pine!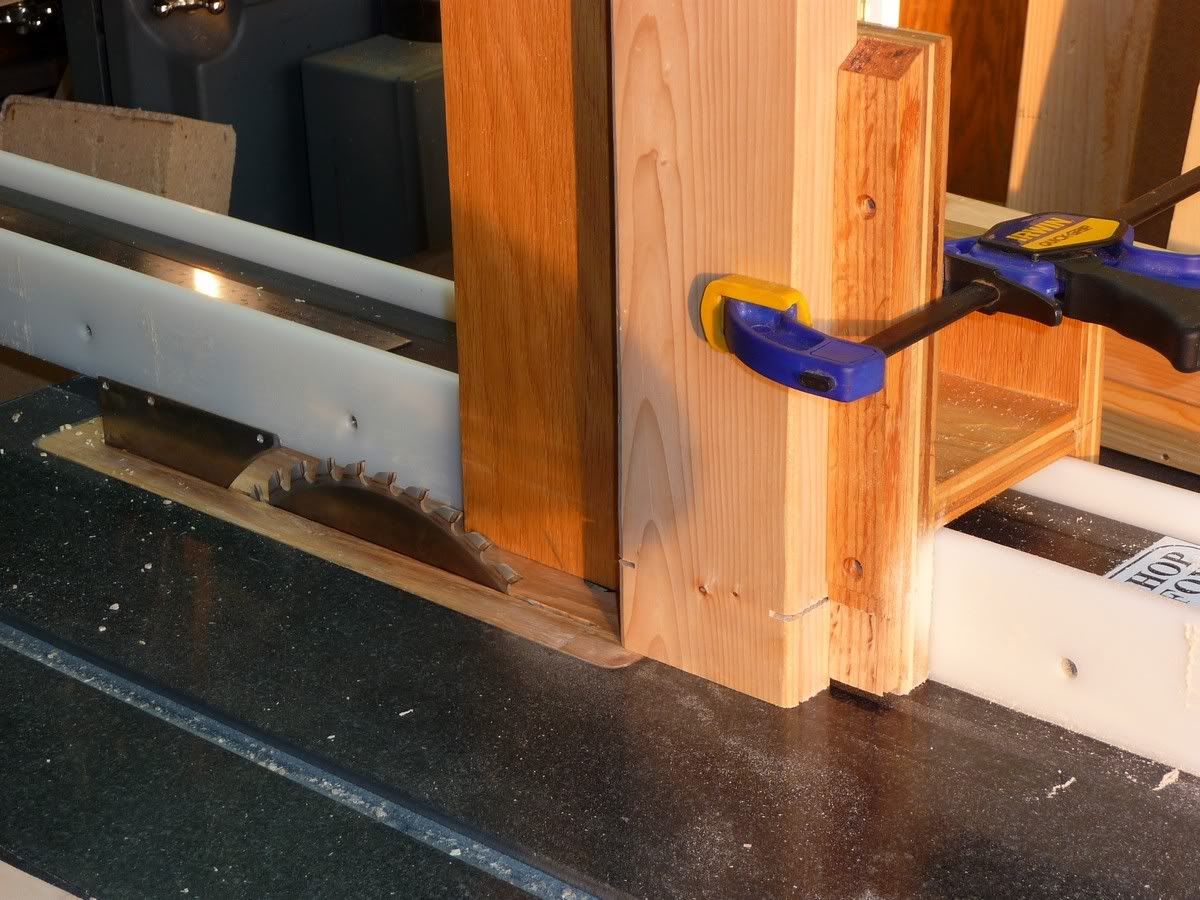 Now we need to cut tenons. I like to use table saw for that.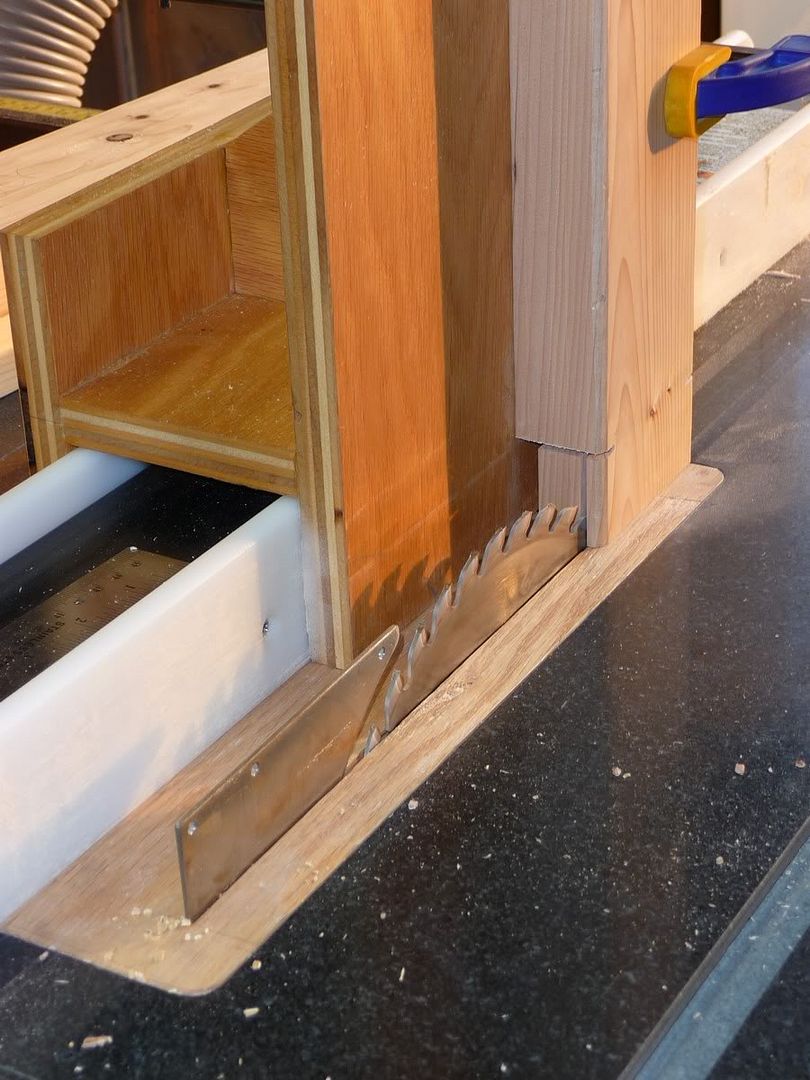 Using my shop made primitive tenon jig. Works good for me. Do not Understand why I'd want bulky heavy metal one like ubiquitous Delta one or it's clones?

Done with tenoning. Not bad, I think.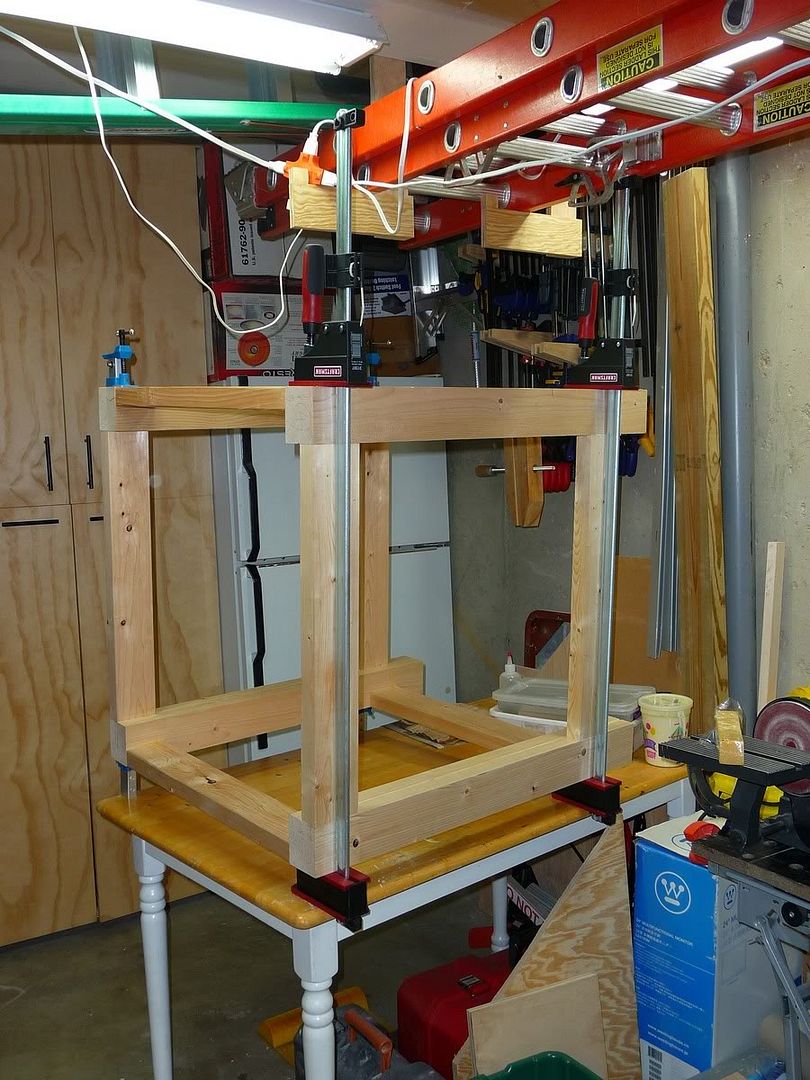 Connecting base sides. Glued connected and clamped. Did not take pictures, has to be quick, you know glue is grabbing and I still do not have an apprentice … joking ;-)

And another look.

Even more

From another side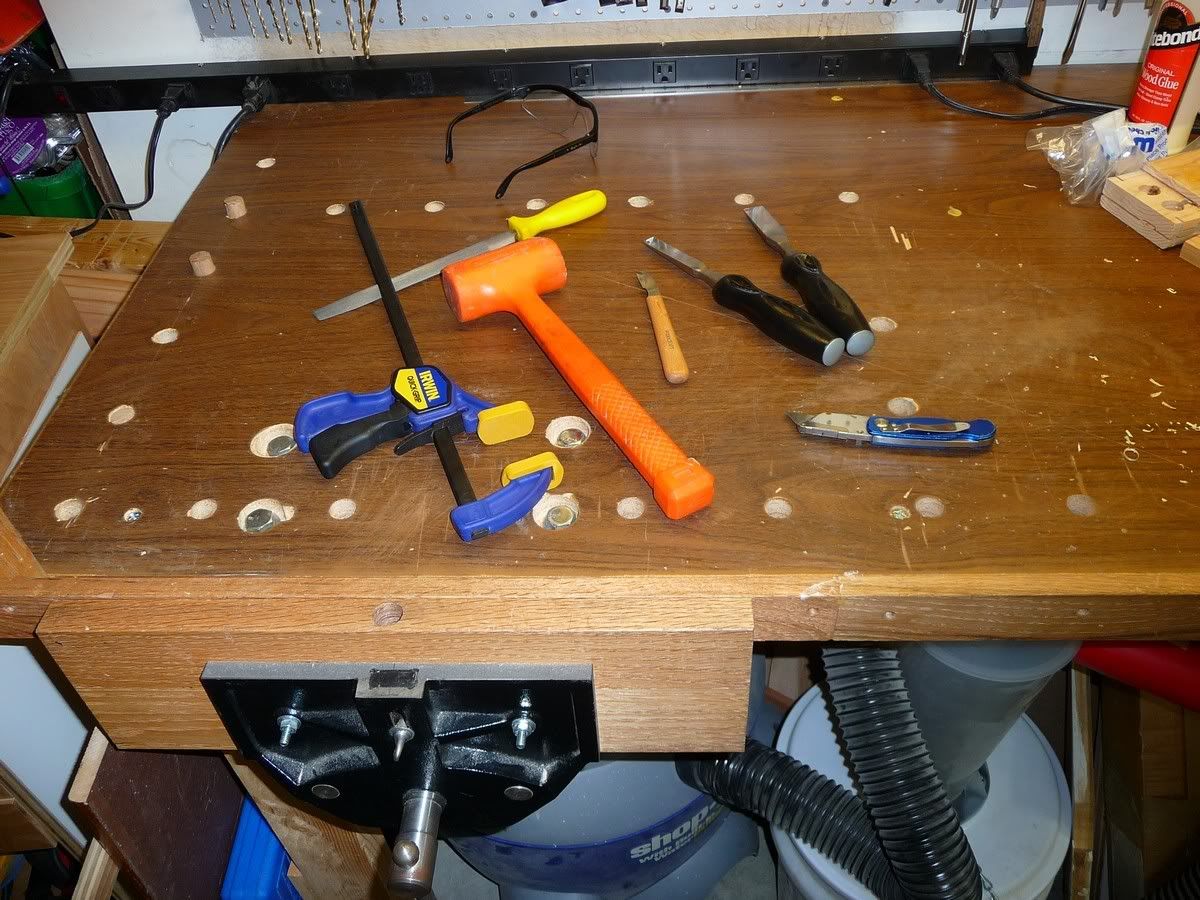 This is what I used to make mortises.

For gluing I decided to try extended time glue.

See, and that glue is not yellow at all, I am surprised.
OK, that's it for today. Waiting for the glue to dry.
---