A couple of weeks ago, I wrote about exploring a new backwoods playground in Eleanor, WV. I returned to Putnam County Park yesterday morning to explore some different trails. It didn't look good at first. Looking out the window at daybreak, the sky was overcast, the wind was increasing in intensity, and there were distant rumbles of thunder. I decided to chill out a while on our screened porch and listen to the approaching storm – and promptly fell asleep with 3 of our cats curled up near me.
I woke at 0900 to find it still windy, but the clouds had parted and there was still no rain, so off I went. Even with the late start, I still managed 4 hours of brisk hiking. It is still hard for me to believe the park property covers only 300 acres. PCP is the site of the annual county fair, and the fairgrounds are guarded by this esteemed pair:
The winds really cleared the valley yesterday morning. Take a look at the contrasting shots taken two weeks apart from the same spot:
Of course there was the usual tree carnage:
Now that I have 4 dozen or so branches in my workshop, I'm being a lot more selective about what branches I collect. I find a LOT of American Beech, White Ash, various Oaks, and Sugar Maple that are recently fallen. The Oaks and Beech seem to especially have weak root systems.
Here we have the typical rocky West Virginia terrain:
It is interesting how on the north side of the mountain, the foliage is dense and crowds the trails, while on the south side, the trees form a thick canopy with much thinner ground cover:
This Maple gall is at least 3' in diameter:
This Sugar Maple is still very much alive:
I see these vines a lot. I still haven't been able to identify them:
This Chestnut Oak is massive – I don't think two adults could reach around its base and join hands. The burls on it go all the way to the top: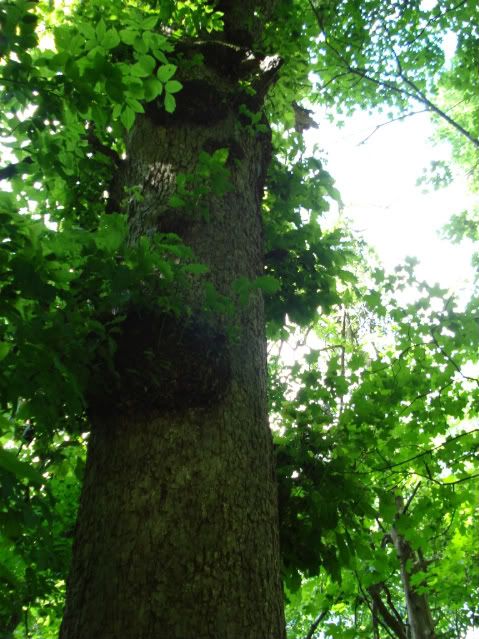 Finally, here is another one of my reptilian traveling companions. I encounter them everywhere I go into the woods. Maybe I should change my screen name to The Turtle Whisperer: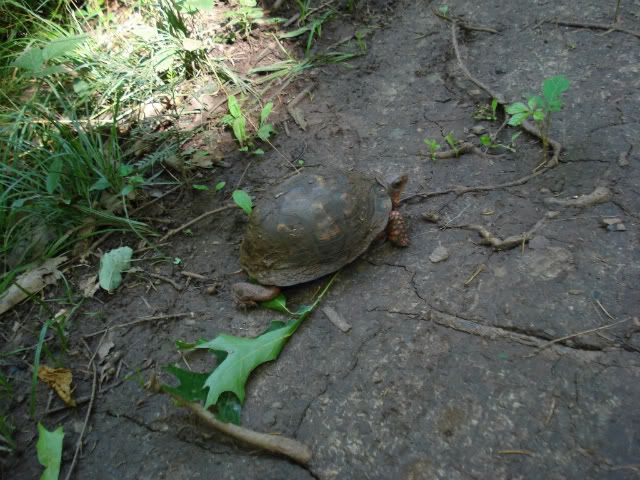 ---