First, let me say that this project was not an historical renovation. I tried to approach it that way as much as I could, but we did not have an unlimited budget and the client wanted the job done as soon as possible.
Ok. I will start at the top and work my way down.
Below is one of the few pieces of the original crown that survived.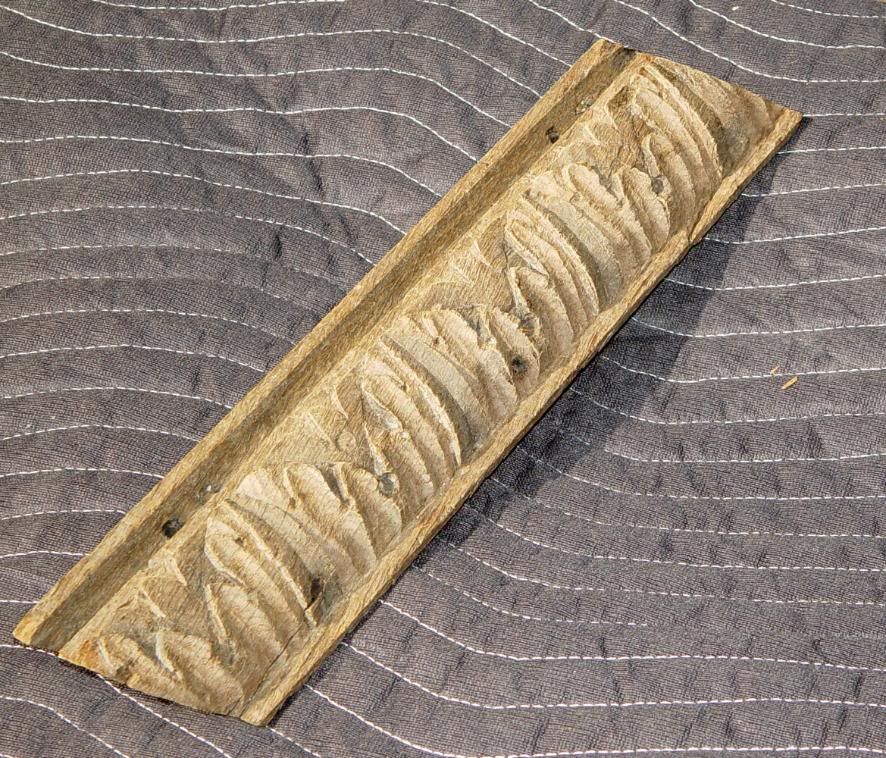 I believe that the original ceiling must have leaked, or been damp, because the crown and coffered panels needed allot of work. We did not have the time to hand carve new crown for the whole room, so we ordered some custom white oak carved crown from Enkeboll. We also ordered an additional carved mould from them that was placed directly below the coffered panels. Enkeboll is a great firm that does a fantastic job with carved mouldings. The moulding was about $30.00 a foot but saved us in the long run.
I don't have a closeup of them, but I have a pic from their web site of the patterns we used.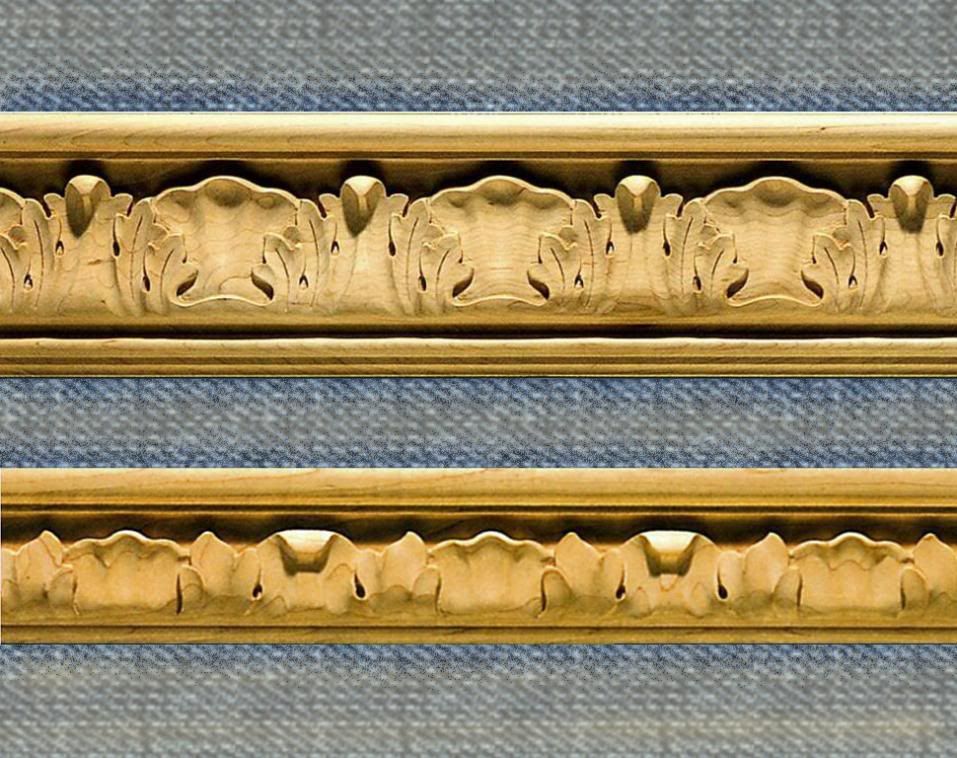 Below the crown was the arched mould. Almost none of this survived also. This one I made myself with our pin router and carving tools. The pic is a closeup of the original mould.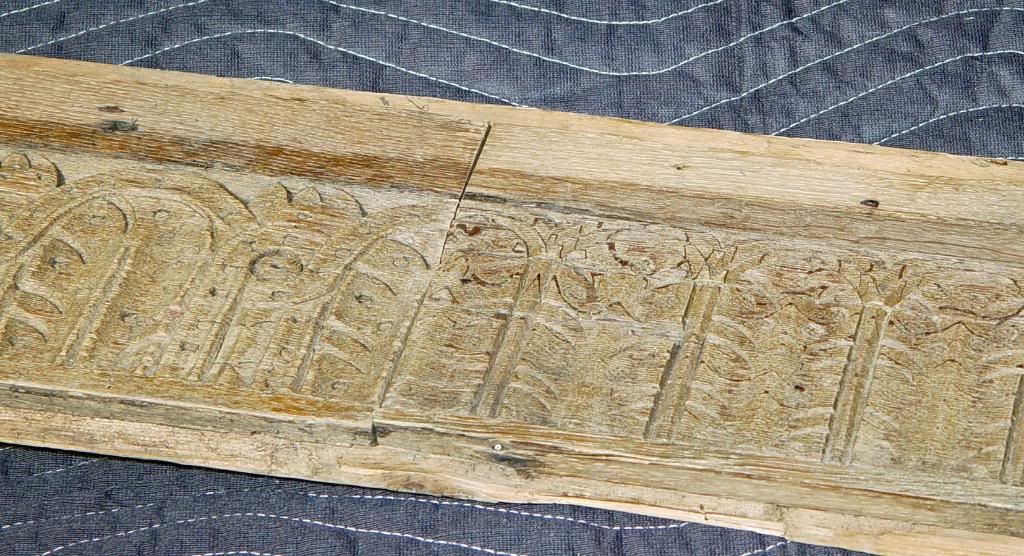 After allot of hand work and distressing, I was pleased with how they blended in.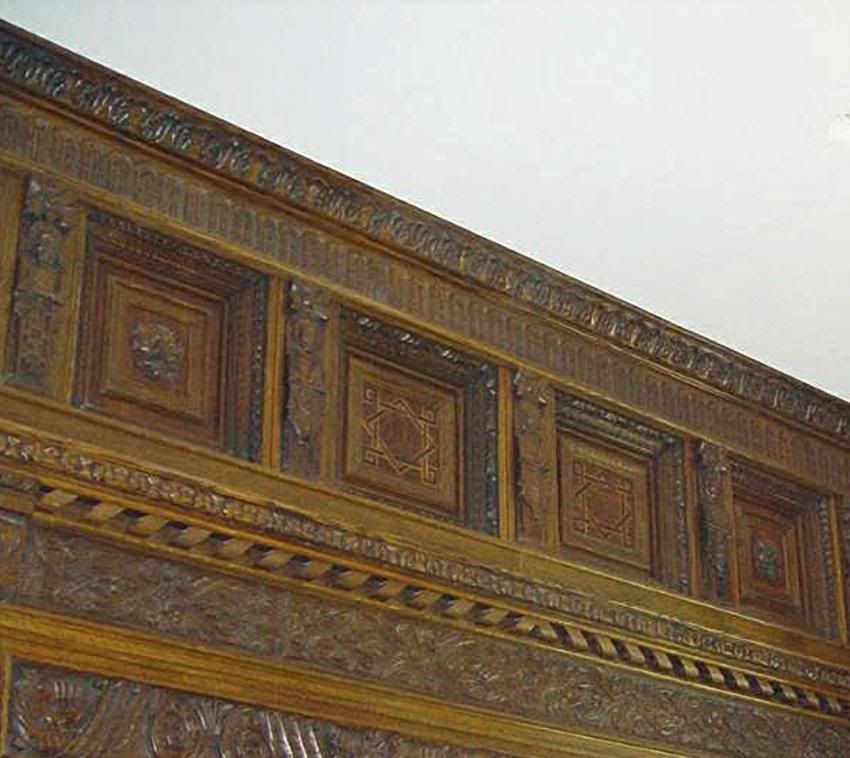 You can see in the photo above that there are carved figures between each coffered panel. Here are some closeups of a few.

There were 23 of these. – - – We needed 35. It was suggested that I make plaster casts of the 12 that were needed – - – - but I just couldn't. The replacements were all carved in white oak.
If you are trying to get a handle on how the crown and coffered panel assemblies were arranged – - below is the CAD rendering of the area.

Next – - farther down the wall.
-- Marshall _ Wichita, Ks _ "Growing Old is Mandatory - - Growing Up Is Optional" :)
---