We did not have enough space to layout the entire room on the floor, so once I got a sense of how things went together, I measured everything, assigned a number to each one of the parts and plotted all the pieces on the computer. Much easier to drag around and piece the puzzle together. (also much less likely to break some very old and brittle wood) 17th century meets 21st century. :)
Some of the notes appear below.
Then a rough draft layout by our designer. (click to enlarge)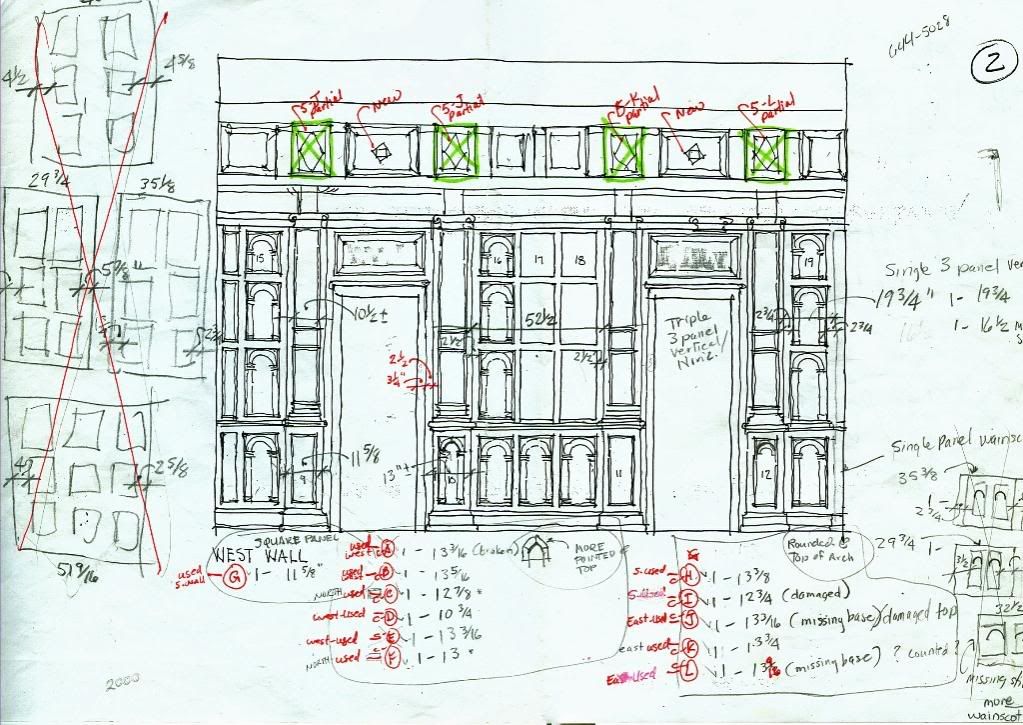 Followed eventually by my CAD renderings. (click to enlarge)

Next – What to keep and what to replace.
-- Marshall _ Wichita, Ks _ "Growing Old is Mandatory - - Growing Up Is Optional" :)
---