We never thought at the time to chronicle this project with photos, so I will try to muddle through with the few I have. I wish we got a photo of the pile of lumber and panels when they arrived in our trailer, but I can tell you that the site of them caused me to think – - &$#)@ WHAT ARE WE DOING !!!!—- :)
Below are some shots of some parts layed out on the floor in an attempt to make some sense of it all. Click on the photo to get a full size view.

Above is an attempt to figure out the fireplace layout. you can see some of the auction stickers still on the wood.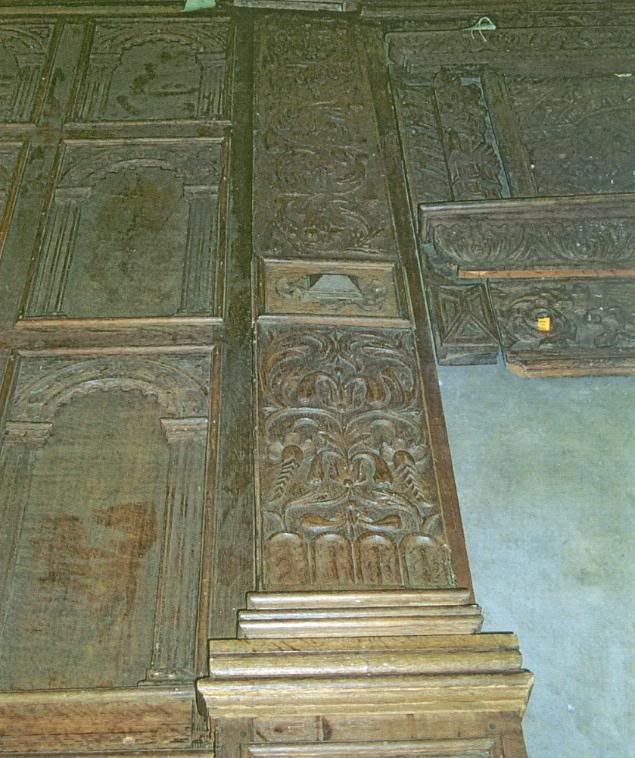 This is the left side of the fireplace that shows a column and some adjacent paneling.

This is a close up of some of the fireplace mantle carving. It became difficult to stay focused and not just stand there and stare at all of it. To think that it was carved around the years 1625 – 1650, – - and had such a long journey to get here, – - I was amazed that it was in as good of shape as it was.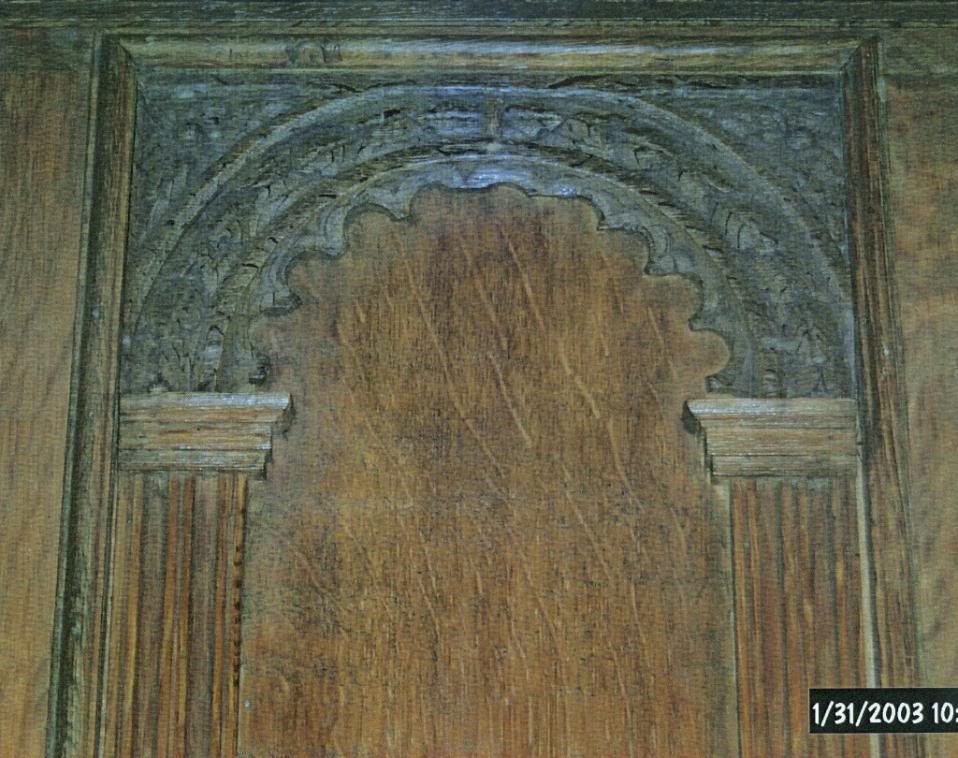 A closeup of a panel.
I was able to determine that the paneling consisted of four horizontal bands that were separated horizontally by moulding and vertically by columns.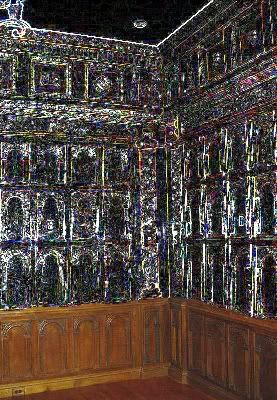 The bottom band I called the wainscot panels.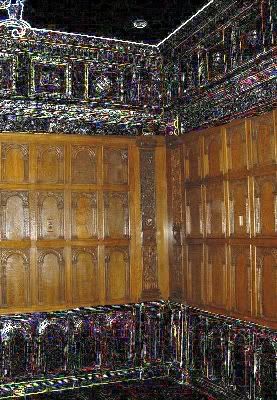 The next band are the main panels.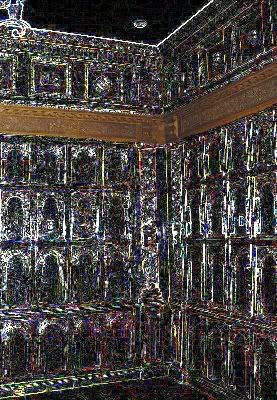 Next comes the skirt panels with a rope mould.

And at the top are the coffered panels.
Thats all for now. Got to get to work. :)
-- Marshall _ Wichita, Ks _ "Growing Old is Mandatory - - Growing Up Is Optional" :)
---