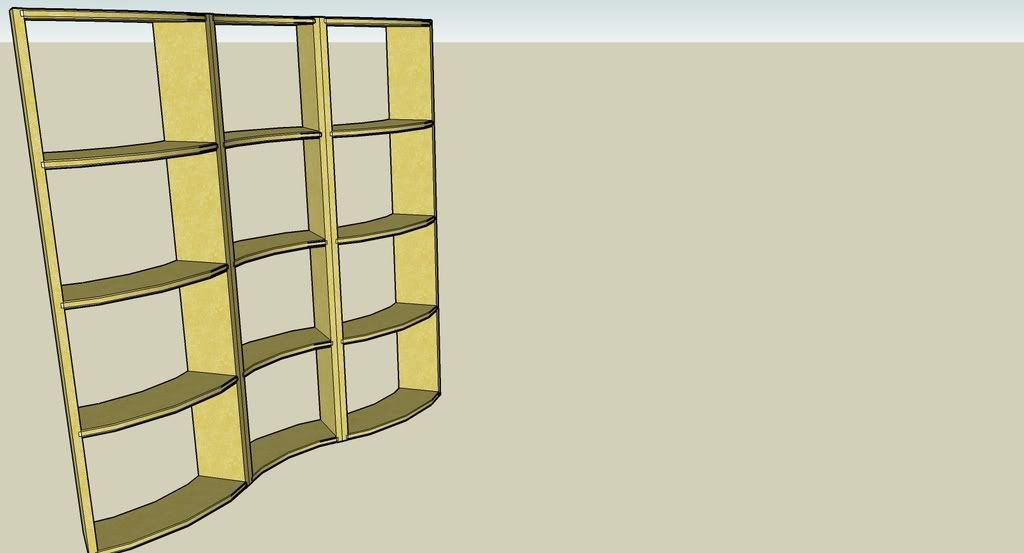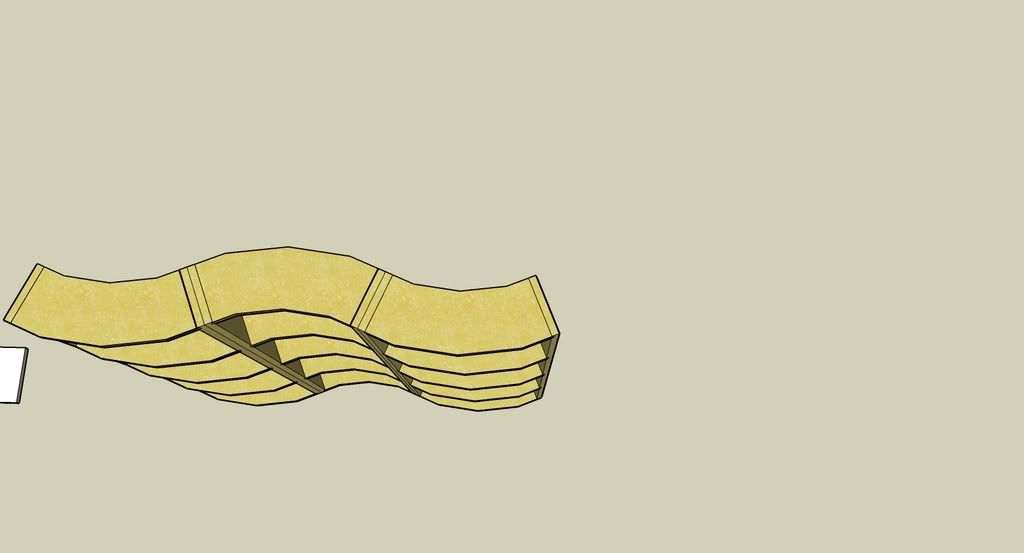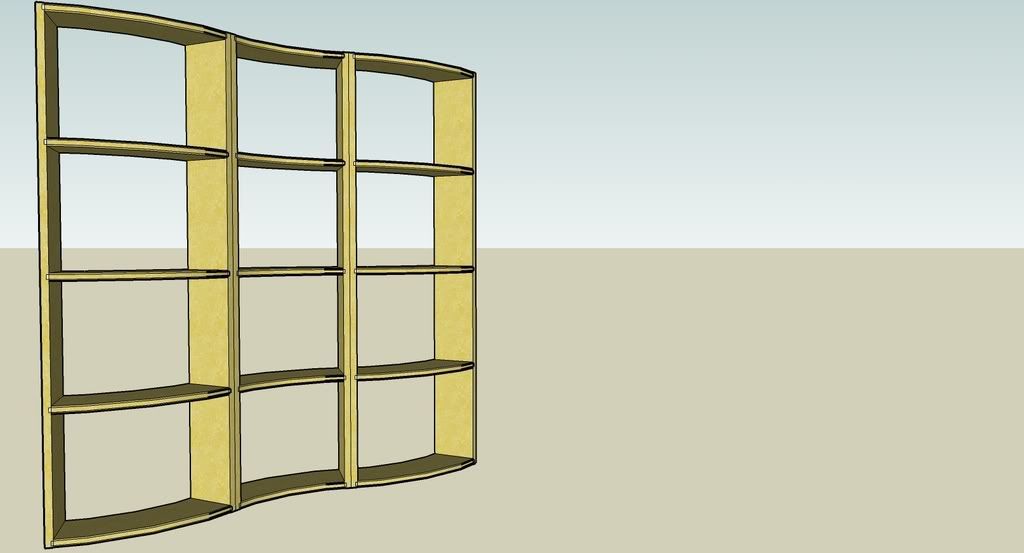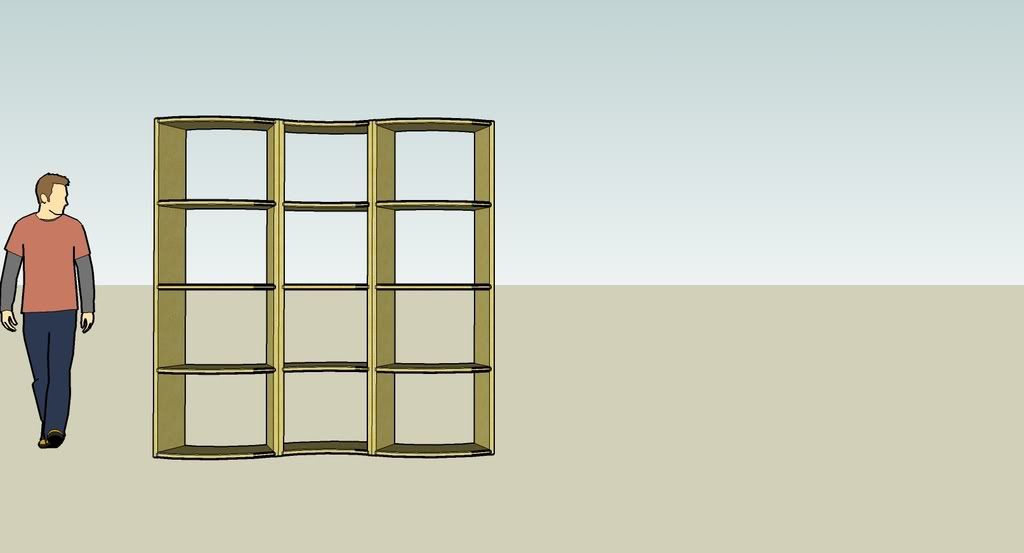 This project was kind of reverse engineering for me. I had actually built this sectional bookshelf several years ago. My wife and I had seen similar designs at furniture stores but the height or thickness of the pieces were not what we were looking for. I was able to get my contractor saw as part of the deal to make the shelves.
The design itself is 'fairly straight' forward. Each sectional is exactly the same with the middle sectional reversed to create the wavy feature . Each sectional is is made up of two side pieces and five shelves so as far as patterns go these are the only two peices you replicate. I achieved the thickness I wanted with 3/4" plywood sandwiched with 1/4" birch plywood. The shelves started off with a rectangle and I tapered the sides to 22 1/2 degrees. The curve of the shelf was initially created by making, in essence, a large compass by nailing a long 'arm' board down and marking the arcs of the front and back. The sides of the shelves were rabbited (correct termonology?) leaving a 3/8" wide by 3/4" long section to insert to the side piece slots of the negative of the same measurements. The pieces were glued and nailed. The final touch was the iron on birch veneer on the exposed face pieces. Embarassingly enough, I haven't applied any stain or finish to the project. We have enjoyed the natural look of the birch.
In using sketchup I had some difficulty creating the veneer particullary on the curved parts of the shelf. The other misleading thing about the illustration is the curve is very smooth in real life but I couldn't convert that to the illustration.The actual shelves look great.
To complete this project I used a table saw, router, band saw, hand sander, brad nailer, clothes iron, and some belt clamps.
-- Michael, Fort Worth, TX. "I wood if I could!"
---