Well I'm taking a plunge in getting a bigger bandsaw! I've been tracking bandsaws on ebay and finally a used go513x popped up for local pick up. It was a little agonizing waiting for the auction to come to an end but very exciting to get the winning bid. I should be picking it up tomorrow. It will be a week or so before it's set up since I'll be getting some help in wiring for 220V. I am just so excited. Better wait until it's safely in the garage working before I celebrate too much!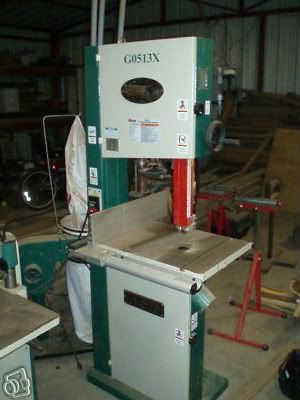 This is the ebay picture. I guess beauty is in the eye of the beholder…. lol
-- Michael, Fort Worth, TX. "I wood if I could!"
---