Long day at work doing precision work (3 root canals, bunch of fillings, implant impression, lots of looking through microscope loupes…..) time to do something BIG with my hands and the bandsaw!! So tonight was the night to let the timberwolf howl! I have been tinkering and practicing with pine to dial in the GO555P, adjust the resaw fence and figure out blade drift. I cut some maple and pear that I bought to do a tea box for my mom, but have been too chicken to hack into it until I got used to the saw. I love the live edge on them both, gotta include that in the design somehow.
Maple has wavy grain with fleck/rays in it. The garage smelled wonderful after I finished cutting.
So here is Western Maple on the left and Pear on the right.
.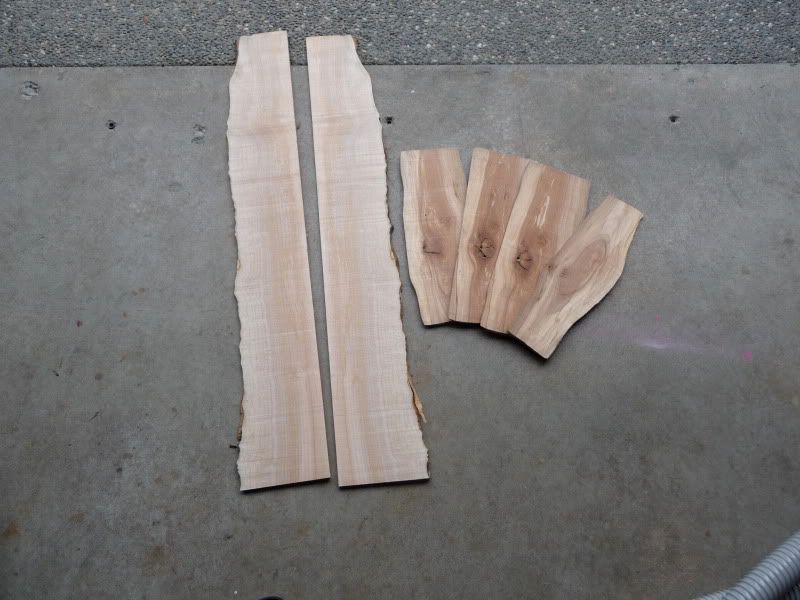 .
Sanded the pear up a bit (slab in pic on the right)
.


.
Design suggestion for the box welcome :) I have until Christmas to finish it.
-- Scott "Some days you are the big dog, some days you are the fire hydrant"
---