My friends asked me to make them a corner unit for them and, being the nice fellow I am, I said yes. Being only 19 this is the first project I have ever done outside of college; so as you can expect I'm a tad nervous, but not deterred! I've kept the design fairly simple and as they have space constraints on both getting it into the house and the space it's going into. It needed a funny cut out to fit the TV without which would cut down on the DVD storage space and to be made modular. I think the maximum space they have is about the width and height of a door frame. for reference the tallest unit is about 1.8m (6') tall.
I don't know what you think but I don't think it looks half bad.
and as modular sections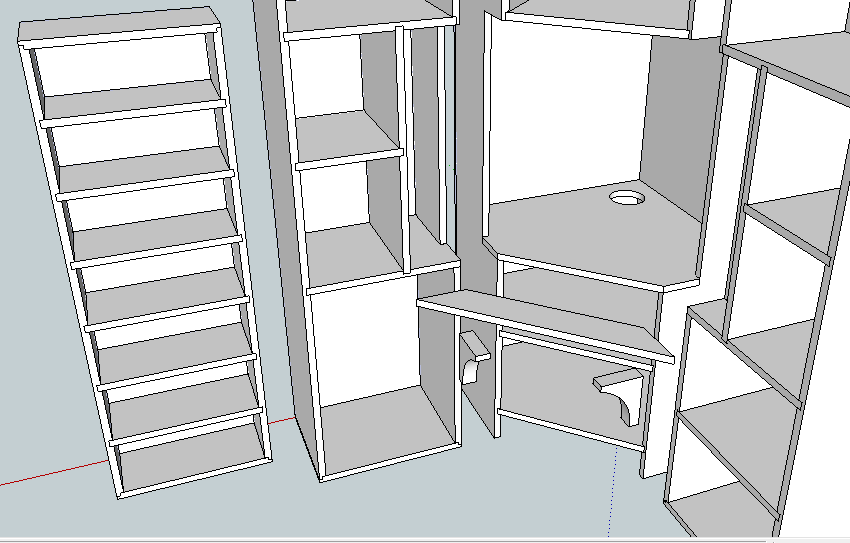 With a degree of dead space in the corner piece I added double stacked DVD storage as shown below, which they were happy about ("our DVD collection isn't going to shrink").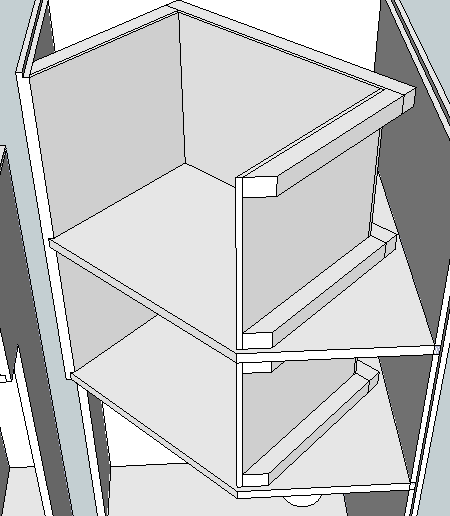 Simple housings and rebates, nothing too complicated right? I can get all of the structural bits and pieces out of 4 2440mmx1220mmx18mm(8'x4'x3/4") sheets of plywood/MDF depending on which they prefer and 1 sheet of 6mm (1/4") ply for the backs and the DVD storage.
Also on either end there will be a cutout of a tree shape, which i have yet to design… but other than that I think it's do-able. More posts to follow when I get round to actually doing it, they don't need it immediately so I've got a few weeks to gather the tools I need. Any tips and tricks are more than welcome. MORE POSTS TO FOLLOW! :)
Thanks,
Ttewelca
---