In honor of Lumberjocks 3rd birthday, and my 1st anniversary of turning, I am giving away this hollow form vase.
I turned my first bowl March 4, 2008. I have posted most of my turnings over the last year. Lumberjocks has been a great resource and inspiration to me. The kind words (even when I did not deserve them) and the insightful critiques (I deserve more critique) has allowed me to grow as an artist, a woodworker, and a person. For that I say "Thank You!"
I have always named all my pieces. The names have been chosen for a variety of reasons. I often get asked for the meaning and/or the source of the names. Some have deep meanings, some are practical, and some are just for fun.
I will donate this hollow form to the Lumberjock who comes up with the best name. The name, and reason for the name, must be posted on this blog. The naming contest will end at 10 pm CST on March 4, 2009. I will choose the winner and make the announcement on March 5, 2009. The winner will be required to provide me a name and shipping address via personal message.
Be creative and have fun!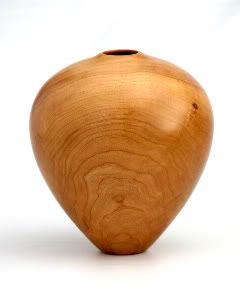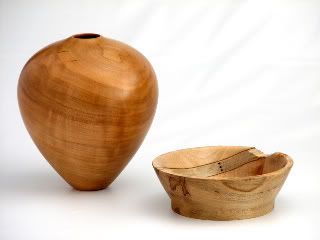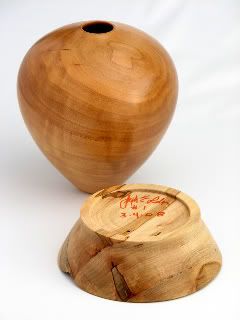 -- My favorite piece is my last one, my best piece is my next one.
---