This is my first attempt at turning green wood. I have been encourage and coached by a friend and new Lumberjock, Terry. I roughly turned the blank into the shape I wanted. I left the wall thickness approximately 10% of the bowl diameter. I may have left a little too much? After turning the bowl inside and out, I submerged it in denatured alcohol. I will let it soak for 24 – 36 hours, flash the alcohol off for 2 -3 hours, wrap it in a brown paper grocery bag, date it, and allow it to dry for 4 – 6 weeks. I will then finish turning, sanding and finishing.
I am certainly open to any other suggestions and or feedback.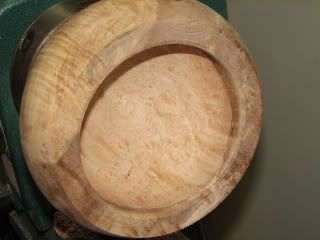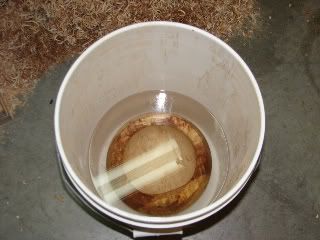 -- My favorite piece is my last one, my best piece is my next one.
---