Today I surface ground the sides and sole of the body of the plane. I understand I will probably have to lap them again after I assemble and tension the plane, but this will get them perfectly square and leave minimal stock for hand lapping. Here is a shot of grinding the side:
This is one thing that was bothering me most of the weekend. There is this chip at the front of the rib and I wasn't sure what to do with it. I could make a repair piece and braze it on as before or I can just remove it. Since this isn't going to be a showpiece, total period restoration, and it won't be for sale, I decided to just remove it in a decent manner. The following pictures show the chip and then the layout of what I plan on removing.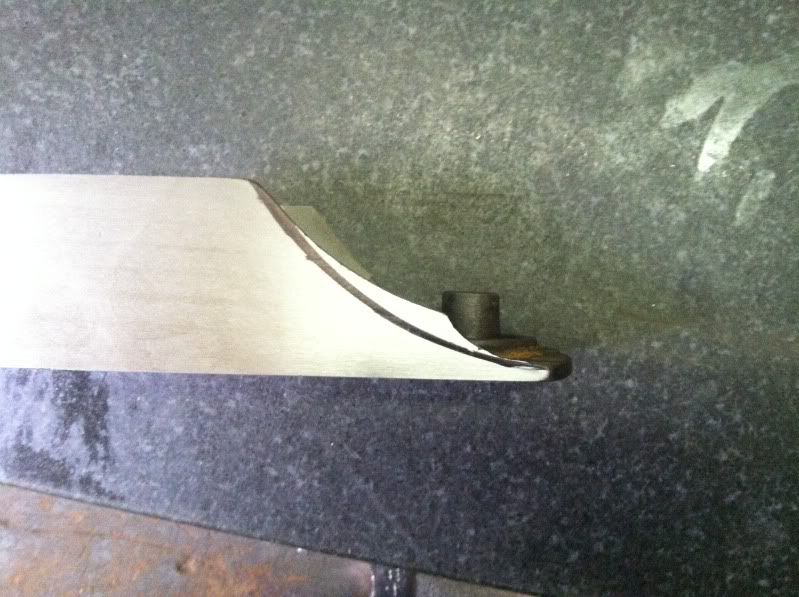 Here are some finish pictures:
There is a small void in the corner at the rear of the mouth that I am not particularly fond of, but I don't plan on doing anything about it, as it is behind the blade and I doubt it will affect performance.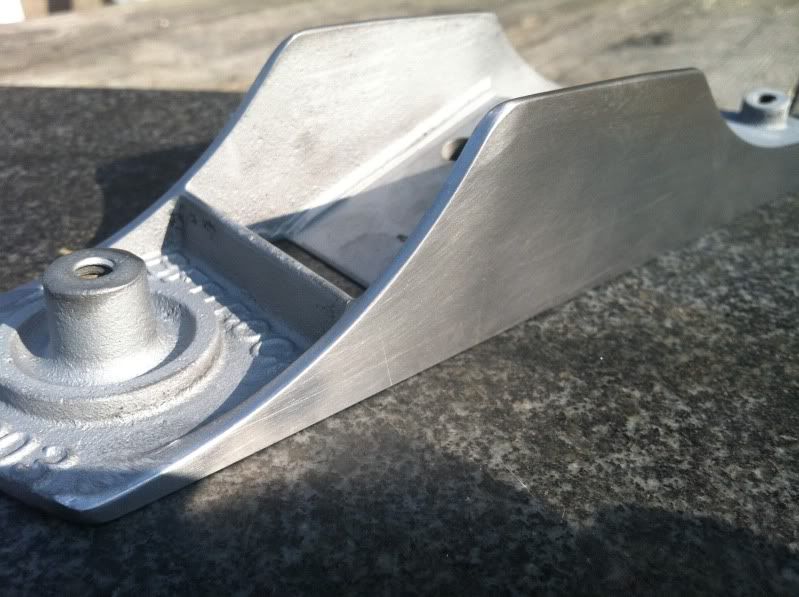 Next I will be working on the frog. Shouldn't be that difficult, just cleaning it up. I will probably grind the 2 contact surfaces though. Gimme a couple days – Dan
-- www.sutterlinmachine.com
---