Here I will explain how I repaired the main crack in the body. Actually, It is more of a repair of a horrendous repair job. Here is a good view of what I was working with:
Sandblasted view of the "repaired" section: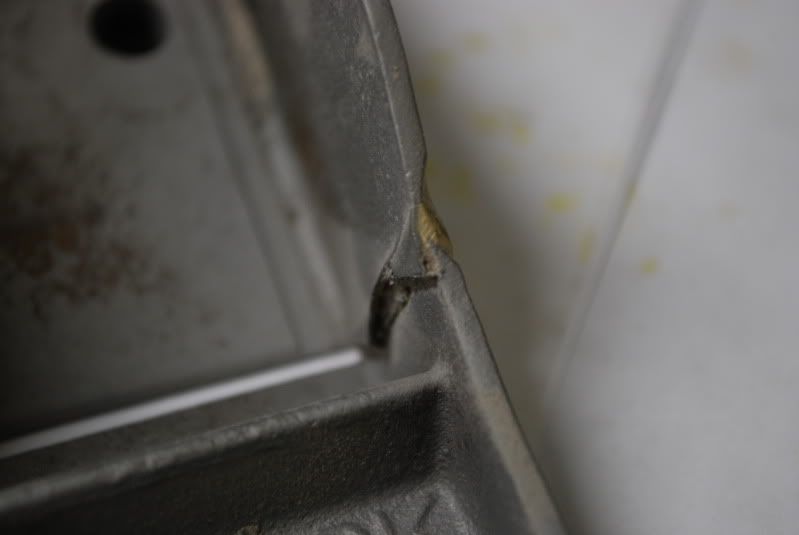 Sawcut through old repair: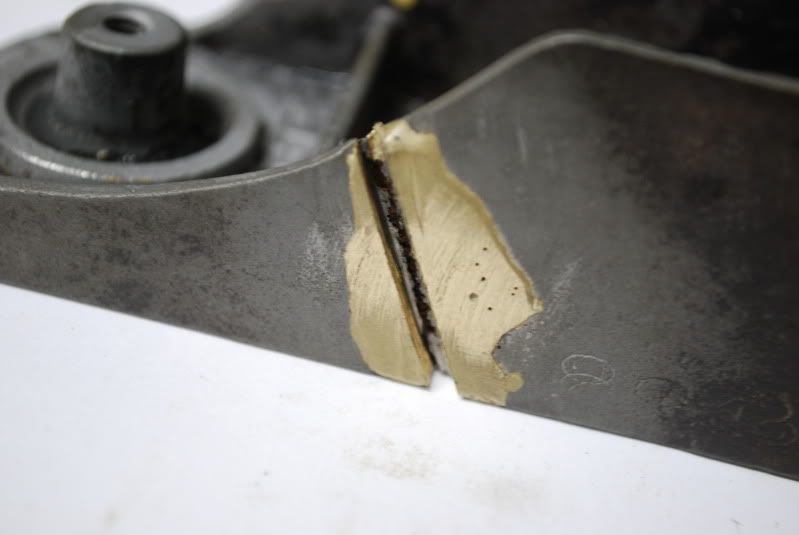 Layout of section I need to replace:

Milling section to be replaced:
While I had one side open, I figured I would take the time to straighten up the front of the mouth.
As I said, the mouth was considerably squeezed closed at the side with the repair, and it appeared that the handyman who was using this was having considerable trouble with the use of the plane, so he filed it to allow chips to pass, but it was mostly rounded off and terrible looking:

I knew I would open the mouth a little by doing this, but it seemed like the lesser of evils so I set it up on 15 degrees, and walked an endmill down the front of the mouth to make it near sharp. I ended up with a radius runout at one end but I will be able to file that out easily.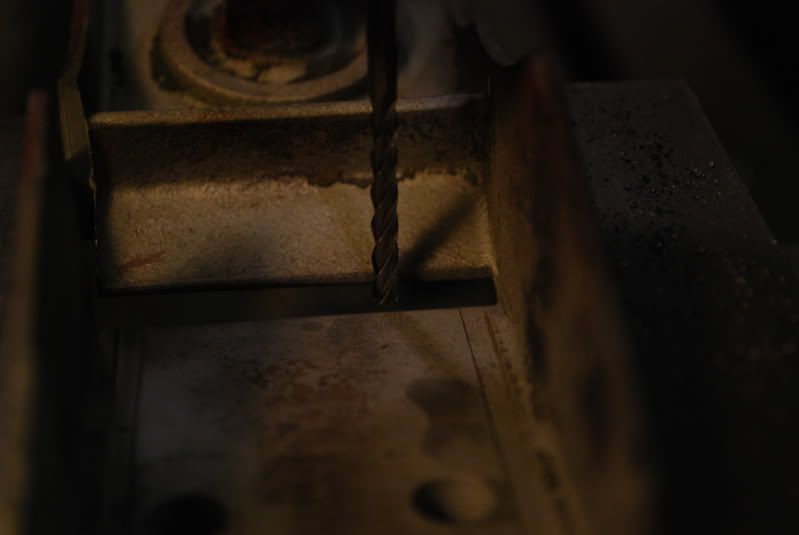 Here I am working on making the cast iron replacement piece: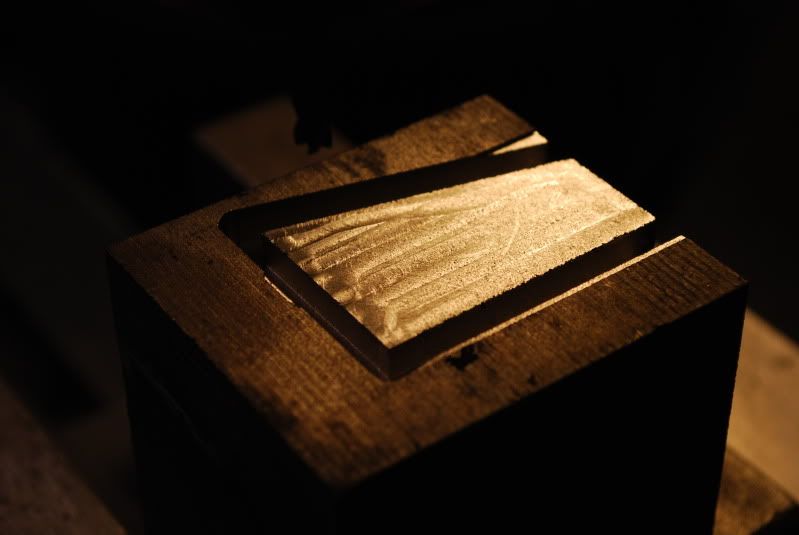 I purposely made it wedge shaped because I knew I would have to tweak it open a little to make the front edge of the mouth square with the sides and it worked smoothly. I was slightly worried it would move during braze but the flux seemed to hold it during braze and it didnt move:
Silver brazed:
Cleaned up:
I am happy with how it came out. The braze lines are going to be much less visible when it is all said and done. I will be surface grinding the body on 3 sides in my next post, finishing the profile to match the existing one, and dressing up the inside. Not bad for just under 3 hours work….
Thanks for following. More in a few days….
-- www.sutterlinmachine.com
---