The other day on craigslist I found an ad for "2 old planes". The pictures we bad but one of them looked like a smaller bedrock so I contacted the guy and he told me that the one was a bedrock which he had never heard of. "too bad it's not a Stanley, those are valuable" he informed me. The other was a craftsman. He wanted 15 for both, so I picked them up. The craftsman is a number 6, and I am not sure what I will do with it. The bedrock looked promising at first, but now I see that it needs a lot of work. This blog series will be my first attempt at documenting a complete rebuild and repair of the Bedrock 603. Why bother you might be asking? I would like to take something of very little value and turn it into something very usable and at least raise the value a little. Here are some "before" pictures: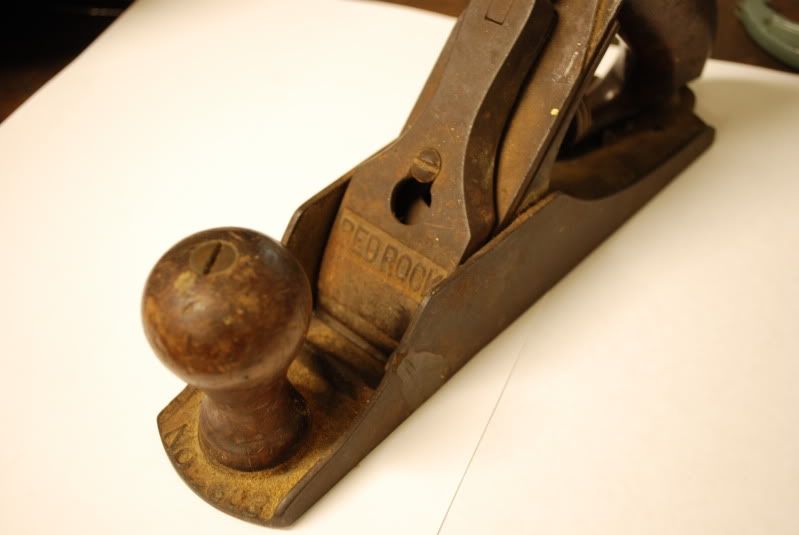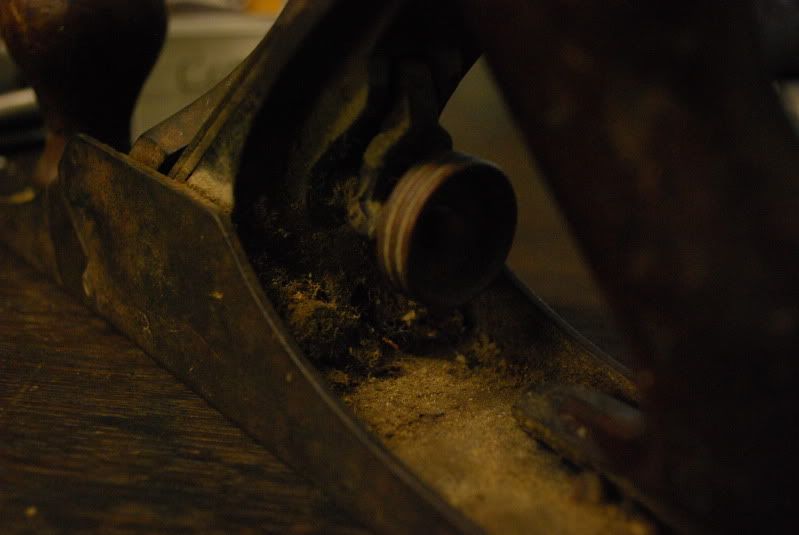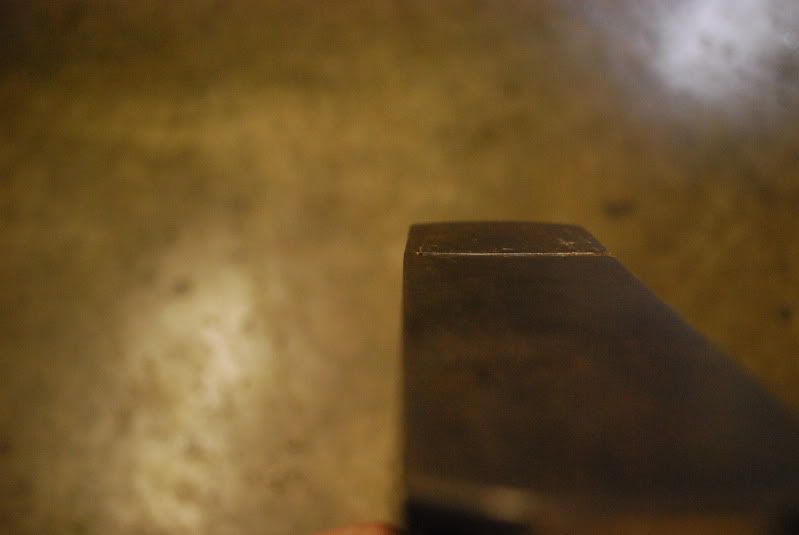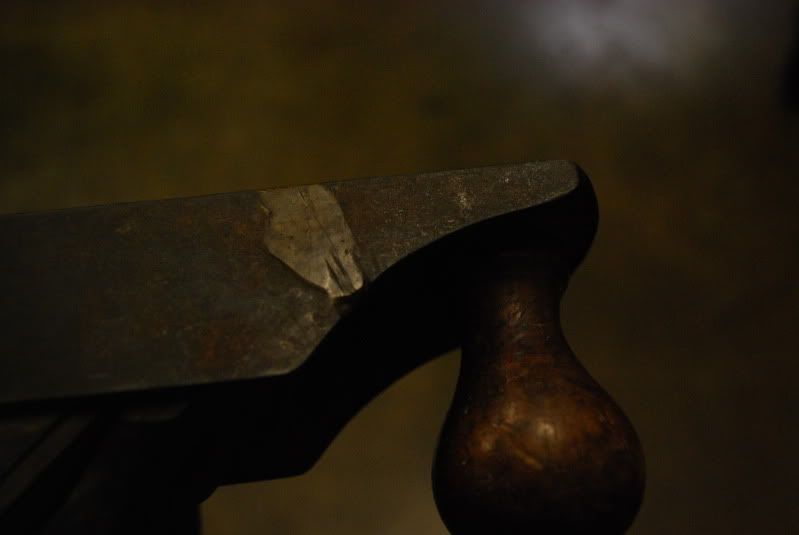 As you can see, The tote is broken and there has been a really terrible repair job to the cracked body. You can see that whoever repaired the body decided that they had to remove material from the crack for some reason and fill it with brass braze. In doing this, they put a big dog leg in the nose of the plane and made the mouth taper about .030 from left to right. There is also a chip removed from the vertical rib on the front of the plane near the knob (which is also badly cracked).
Here are my main steps for the plane:
1. Repair the plane body in as clean a way as possible.
2. Refinish the metal pieces, either black enamel them or have them jappaned,
3. Remake the totes out of some kind of figured stock or rosewood, I haven't decided.
I am open to suggestions at all steps.I hope you enjoy watching me do this.
-- www.sutterlinmachine.com
---