Help! I've never extracted a stripped screw before…please tell me what tools I need to buy.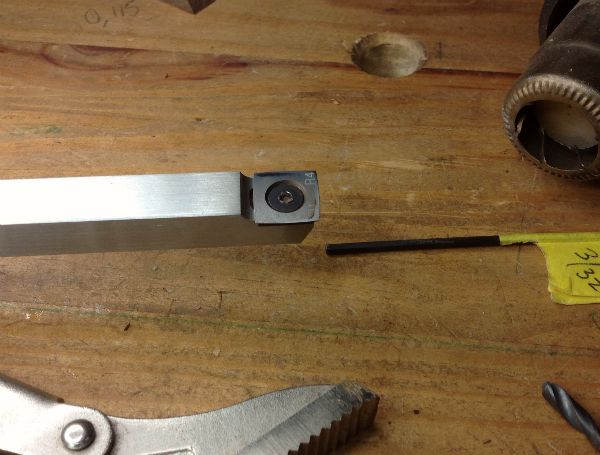 have this lathe chisel with replaceable carbide tips…I overtightened the hex screw…now cannot remove it despite gentle heat ( out of mapp gas ), and all tricks I know.
Will a screw extractor handle hex screws, too?
Other ideas?
Thanks in advance!!!
-- tr ...see one, do one, teach one...
---