Hi everyone, somehow I managed to carve over a dozen bowls prior to purchasing a lathe, but none since in a year and a half. Thought I'd change that…
Started with a walnut blank from kneeBay I bought in 2011…
Turned it round between centers, and added a spigot to the base…
Then, grabbed the blank by the spigot using bowl jaws,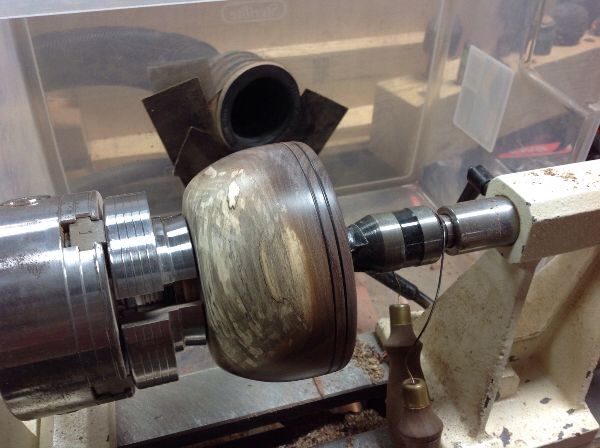 and turned the outer shape. Sorta bland since I didn't have a plan before starting, but not ugly. I also burned a couple of accent lines near the top.
Next, time to bore a hole in the bowl section to allow access for the chisels,
...and a few minutes of hollowing out the center…
Believe it or not, I stopped to vacuum the shavings TWICE before this photo! Then an hour of sanding to remove some tear out on the end grain, cough…cough…cough.
Lastly, I used the mini-cole jaws to grasp the bowl from the outside and let me remove the spigot…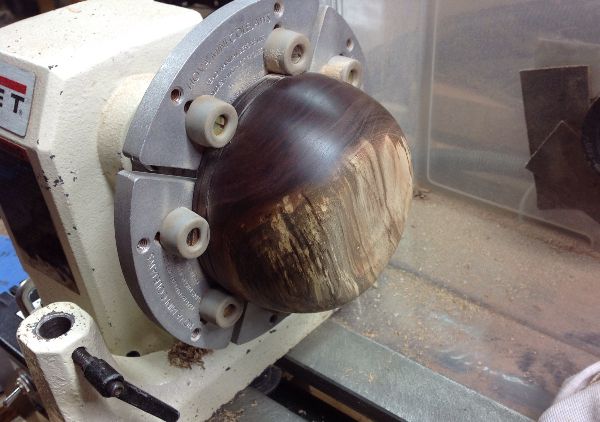 Easily done, then sanded clean.
signed, dated, and numbered (no. 16) and a few coats of oil/wax…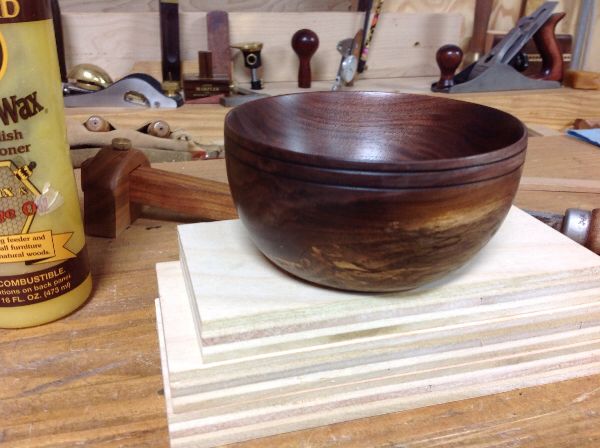 sweet! gotta look for more $5 bowl blanks, or build that shop kiln!
Just for fun, when completed, I turned my first magic wand from EIR…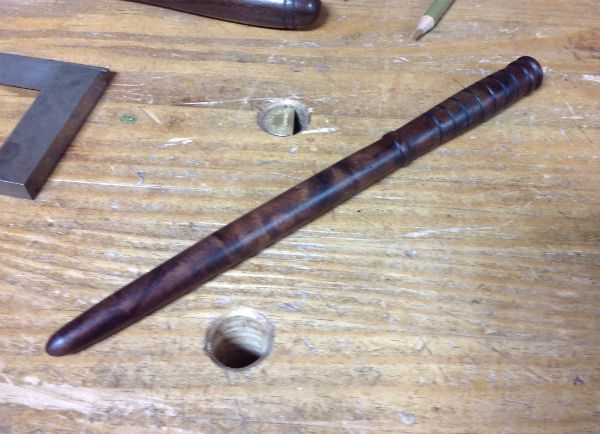 ...too much Harry Potter lately, I suppose? LOL.
Comments and suggestions are welcomed:
-- tr ...see one, do one, teach one...
---