some pics of my remodel. changing from an "L" shaped in to a galley style. before i began i had to move a heating unit over to make room for the new spot for the range,also needed to wire this corner for two outlets an hood and also extended range wire to reach
making the cabinets,just cdx ply wood,since i'm painting,with pine faces,because anything i do is still an improvement. here are some before,and where i am now,which is about ready to remove bases and start on the floor. note i work outside,dragging things outside as i work on them mostly a circular saw,router with a cheap 20 year old table top B&D table saw.
.


.


.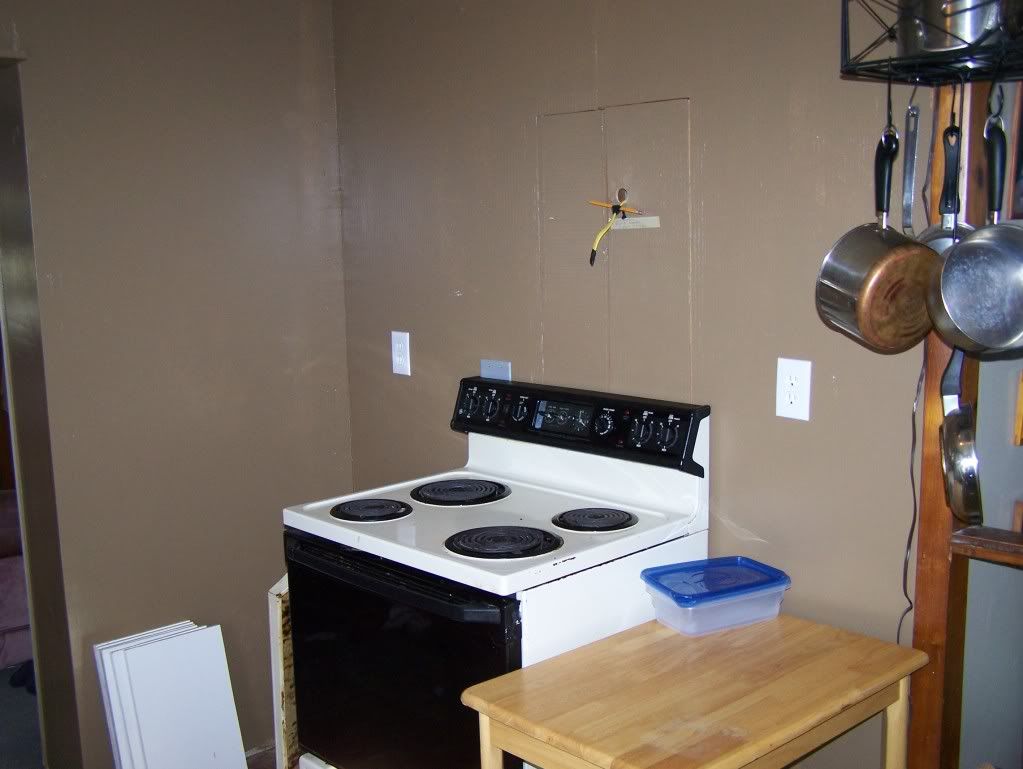 .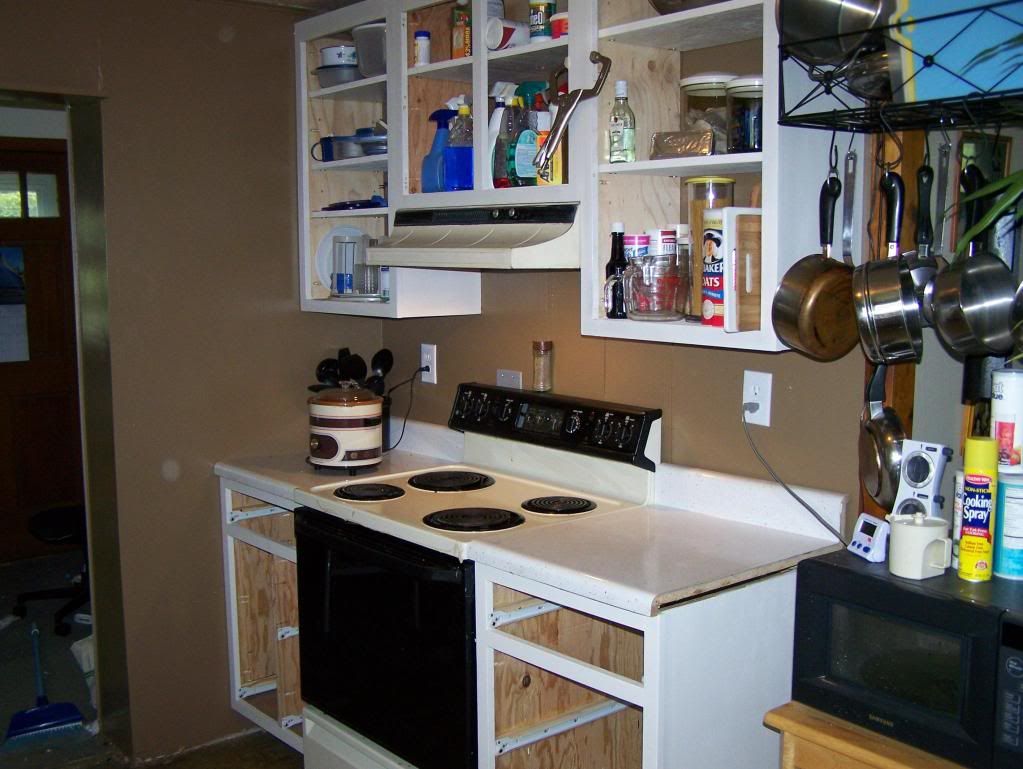 .


.


.


.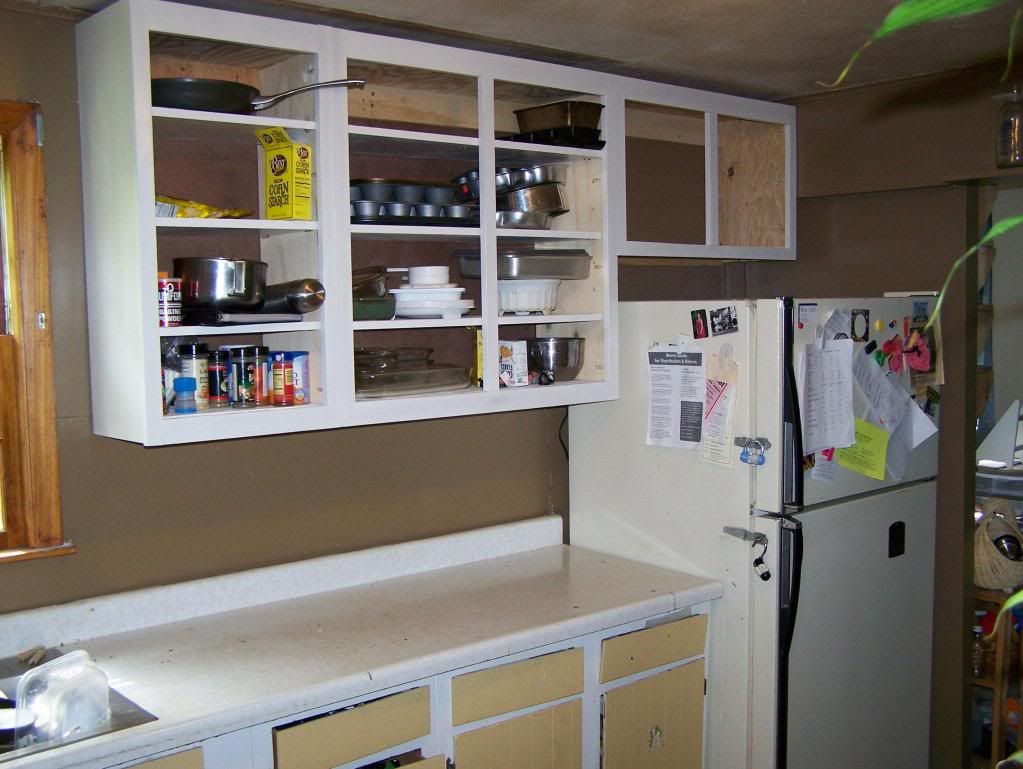 .

.
!http://i200.photobucket.com/albums/aa1/terry603/kitchen/27-1.jpg
.


.
!
-- may not always be right,but,never in doubt.
---