I decided to go with the chair in Woodsmith Oct/Nov 2004.
Not too much exciting yesterday. All of the parts were rough cut and I started glueing up the leg blanks. I have 6 blanks glued and 2 more to go.
Here's the rough pile for the legs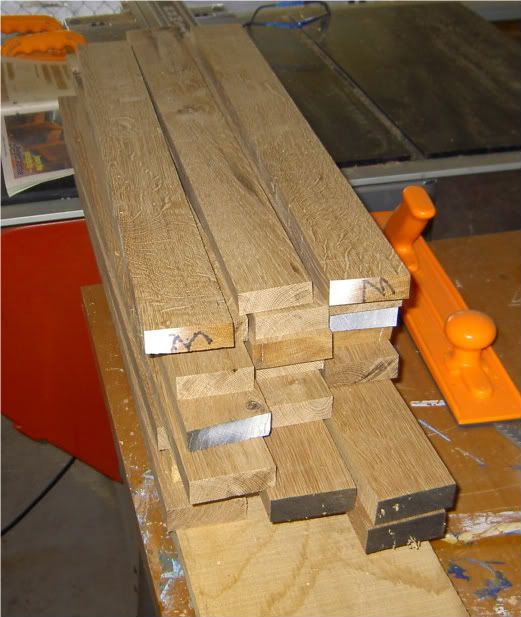 Glue up

And finally a stack of parts, this is where I left the shop yesterday.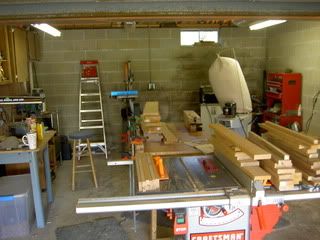 On deck for today. Finiish the leg glues ups. Mill the veneer to hid the glue line on the legs, finish rough milling. We'll see from there.
Thanks for reading.
---