Had a small amount of time today to work on my plow plane.
Need a wedge built.

I used navel jelly, brasso, mill file and sandpaper to clean most of the steel and brass hardware.

I oiled it with linseed oil. On all the parts and pieces. Put her back together and this is what I got.

Now for a test run. This is the first time with me and this type of plane.

Not bad a little heavy on the shaving. But its joinery not finish planing.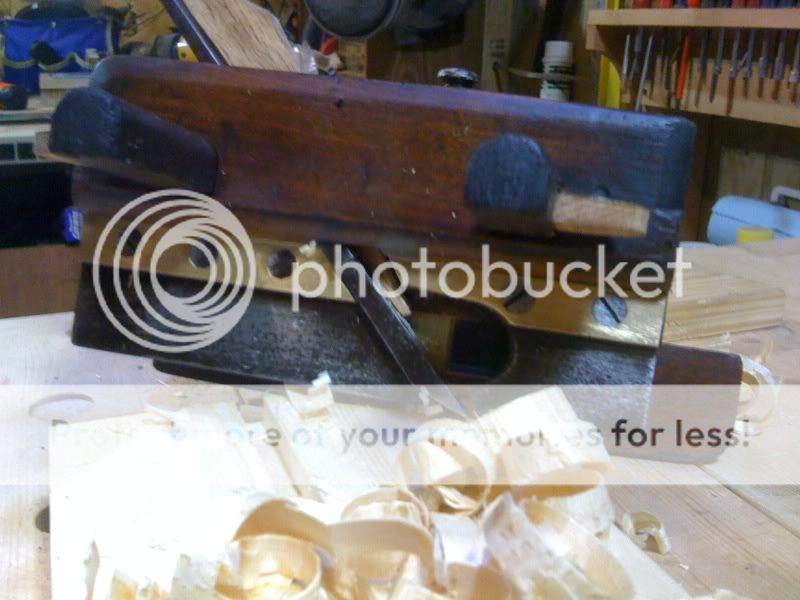 This is only pine I need to test it on something a little harder.

Ok I have been at this journey for 19th century planes for a little under a month. I have purchased 13 different planes for about $300.00. I could not help but take inventory of what I have so far.
Now I am on a mission for a good set of matched tongue and groove.
Sorry guys dont mean to sound like I am bragging but I am so proud of what I have gotten done with your help. And the really good users I have now. Thanks for reading;)
-- Superdav "No matter where you go - there you are." http://chiselandforge.com
---