Well, my first blog ever is up, so let's keep the ball rolling. Let's talk about materials. I definetely want to use koa for the blades, so I went to the Martin & MacArthur furniture shop and bought a triangle shaped piece about 2 1/4" thick 18" on one side and 7" across the base. I cut that into the two bookmatched pieces for the blades. I was really careful when using the tablesaw and bandsaw, then finished them off on a drum sander. They came out pretty nice and will look great when finished. On the right side of the picture are two smaller pieces of Koa I plan to use for some type of "T" handle.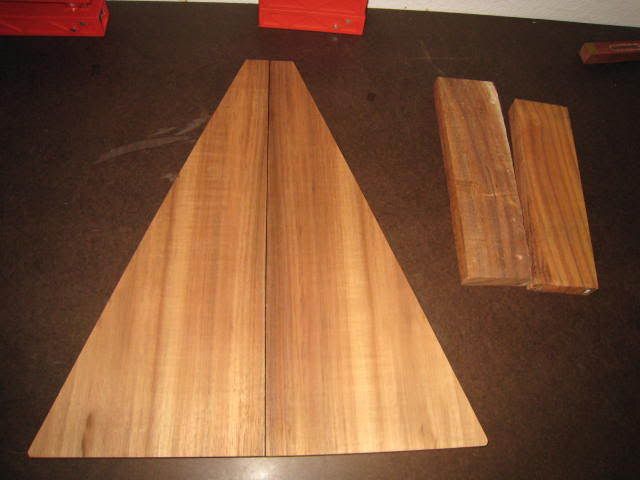 In this shot you can see the jig, blade blanks, and the template for the blades.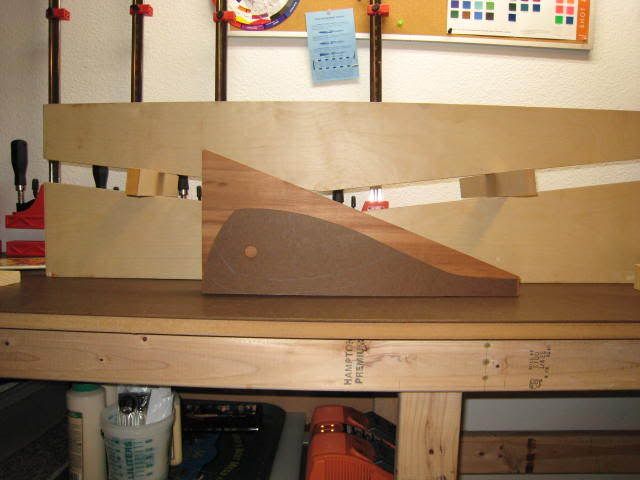 For the shaft I will be using three strips of Ash, and two strips of Basswood. A lot of Outrigger canoe paddlers like Basswood, but in a paddle 78-80" long, I am concerned about durability. When I get it down to the final shape, we see just how much extra weight I gained, and how strong it will be. Heck, baseball bats are made of Ash, so I know it should be bomb proof!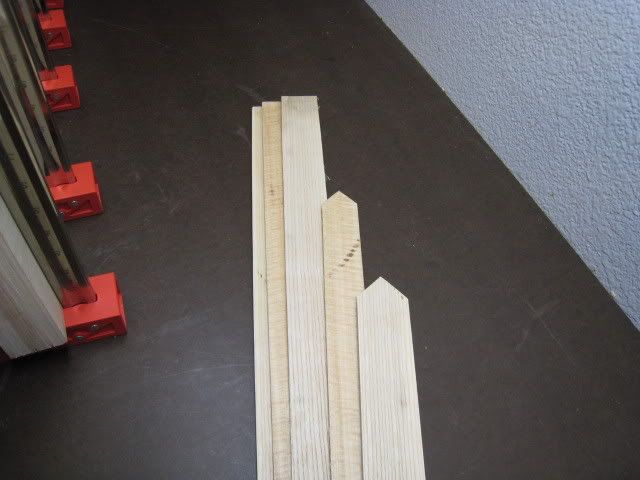 Finally, here is my shaft strip pencil monster. I stickered the strips for 5 days before glue up, and ran out of scrap. I did what every man in crisis would do, I stole all the pencils I could find in the house and stacked away!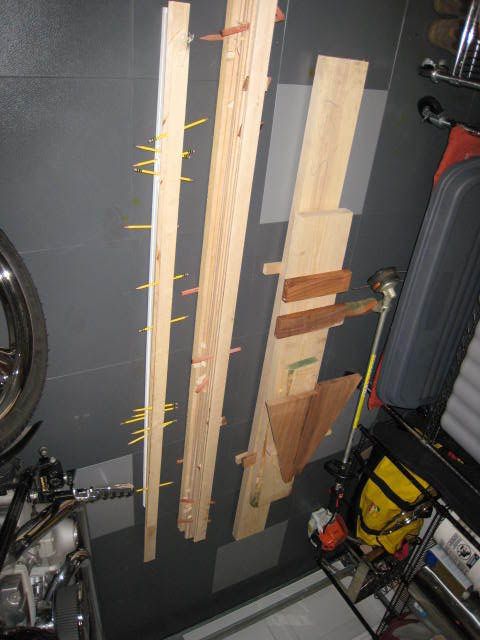 Next up…the clamp monster!!
-- "A ship is safe in a harbor, but that is not what ships are for" ~ Unknown
---