The first part in doing this, like most miter splines, is making a way to support the work to pass the corner of the miter over the cutter. In this case, I made a sled that goes over the dovetail bit and cradles the box in a V groove. I glued up 3 pieces of 3/4 plywood into one laminated sheet, then cut it square to the dimensions I needed. Then, I ripped it in half with the blade tilted to 45 degrees. Take one of the resulting halves and flip it over and butt the sawn edges together to create the V grove. Secure the two pieces together with thin pieces of wood (in this case, scraps of 1/4 ply) glued to the sides.
Top View: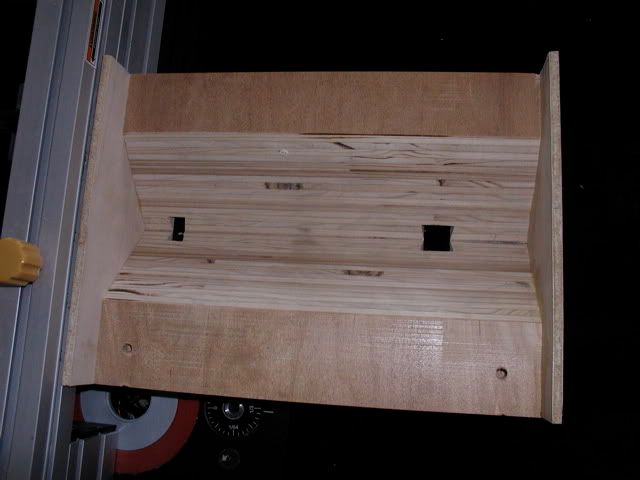 Side View: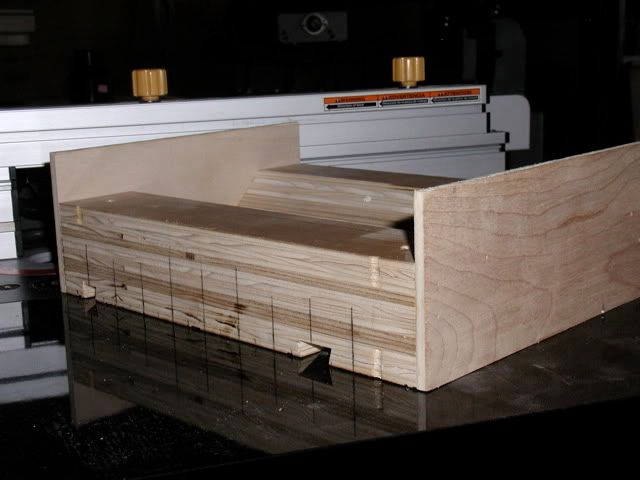 Bottom View: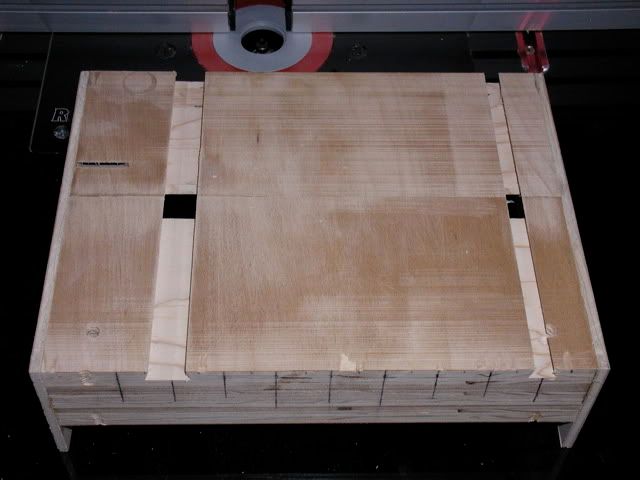 In "action" (no I'm not going to cut my sanding disks box—-it was handy for demonstration purposes):

Position the fence and bit depth for the required cut and put the box in the sled on its corner and pass the entire thing over the bit to cut. I put reference lines on the edge of the sled so that I could reference the center of the cut easily.
Once the dovetail slots are created, now its time to make the splines. I don't have any pictures of this, but simply pick some stock and pass one edge over the dovetail bit set at the same height. Then, reposition the fence back and make a second pass. The distance you push the fence back sets the width of the spline and takes some trial and error to get it just right. I set it a bit wider than the width of the slot, then snuck up on the final width by making micro adjustment to the fence position. Once you get the spline width so that it just snugly fits in the groove, run a long stip of this and then cross cut it into small pieces. Tap the splines into the grooves and after the glue sets, trim off the excess with a flush trim saw and sand smooth.
Hope this makes sense.
-- GSY from N. Idaho
---