Well, despite 60 MPH wind gusts, downed trees, and frequent showers, we braved the elements and used the planer sled to mill the lumber for the table today. I must say, the sled worked like a charm. The wood came out as flat as I can tell with my straight edge and winding sticks. Final thickness is 1.25" thick. Now on to edge jointing and glue up.
(Jointed and planed)!
Looks pretty flat:

(Edge view)!
The proud table-owner-to-be: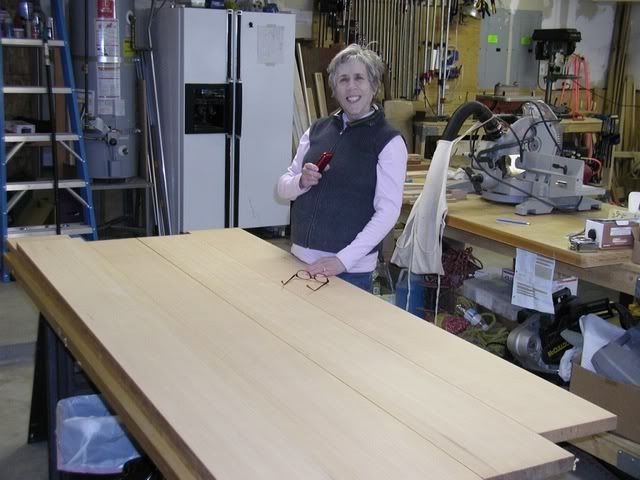 (Proud owner and shop apprentice)!
-- GSY from N. Idaho
---