The dining room chair portion of the project was challenging for me. As I had never built chairs before, I did the research and decided on a plan from "In the Craftsman Style", by Rex Alexander. The chair is daunting and me being a little slow, I ended up building 9 prototypes (and then cutting into scrap) from ash before gathering a "technique" for completing the joinery that would reflect the craftsmanship I wanted.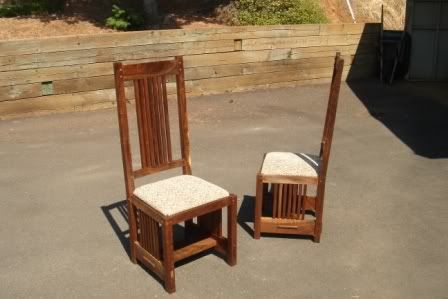 I ended up with the chair above, I made the first two sets for my wife, (seems she always ends up with the prototype). I made these from Black Walnut. I used square pegs at most of the joints (fitted proud), and I just wasn't happy with how they turned out. They just didn't seem fit the design, I later went with dowels (flush cut) on the oak set, I like it much better. I may go back and flush cut and refinish the ones on my set.


These have a high back true to the style, I think 54 inches. The oak set has been re-fitted to 48" for practicality purposes. The family I built them for has two young boys and I knew they would need to be able to stand up to a lot of use, so I built them extra stout, pinned all the joints and oversized the dimensions.


At this point, I was ready to start matching grain and cutting parts from quarter sawn white oak. I needed to build six side chairs and two end chairs. I cut the parts, mortised and cut the tenons to finished length (except for the square stiles, I don't cut the finals on these until sanding is complete so that the fit is the best possible).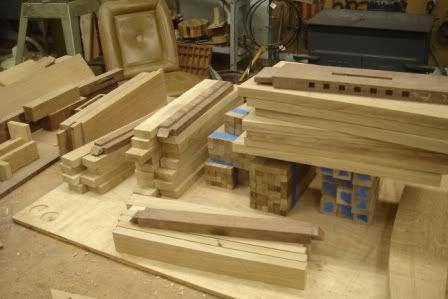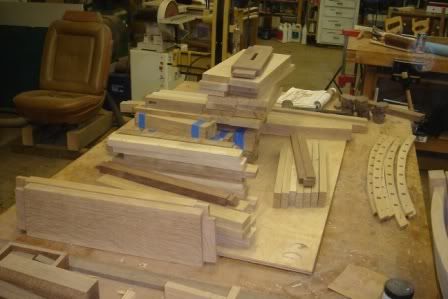 The end chairs had to be designed essentially from scratch. I wanted them to be stout, they had to fit under the table height and look "regal". They ended up looking a little more like thrones rather than end chairs, but I was pleased in the end, and they fit the table and the overall style well. I fumed for 30 hours with ammonia and finished with 2 coats Seal a Cell, 4 coats satin Arm R Seal.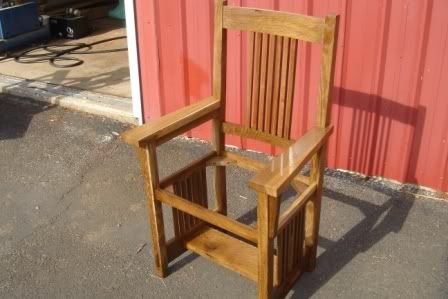 ""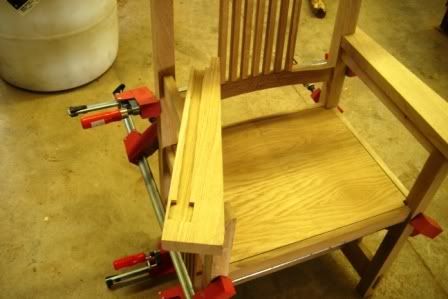 ""


""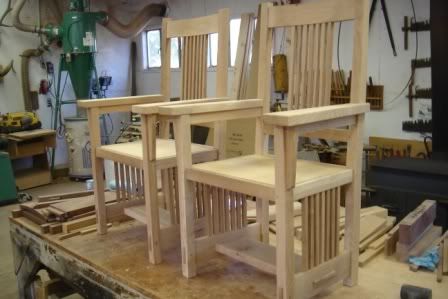 ""


""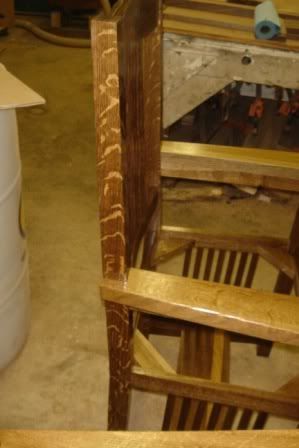 ""
End chairs complete – I moved on to the side chairs. The same process of cutting and fitting and finally gluing, it actually got to be a little too repetitive after a while.


""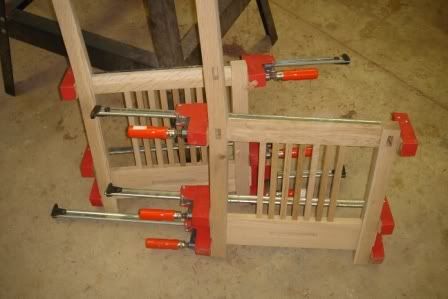 ""


""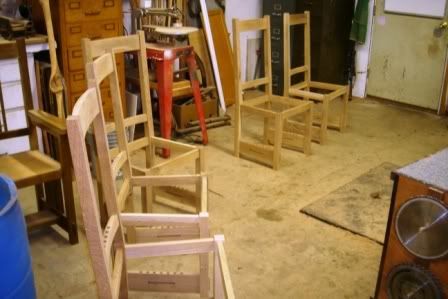 Glued up ready for finish –


Finished and delivered for storage until the home is complete (I know the photos are bad, and the chairs are covered with dust, but I'm working on my "tak'e pix" skills, ultimately I will post as a project when it is in its final spot and I can get some good photography)
""


""


""


""


""


""


""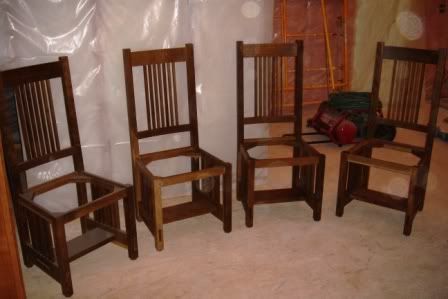 ""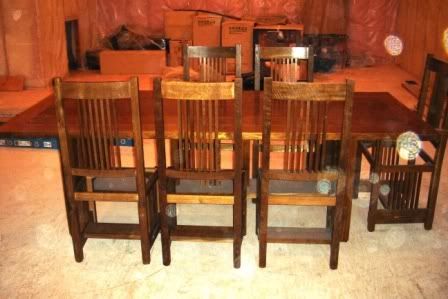 ""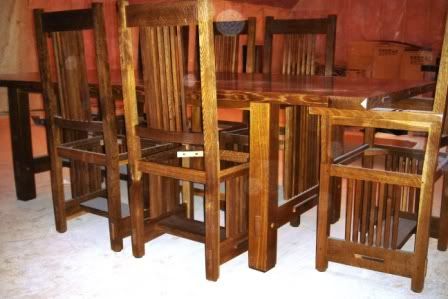 ""


""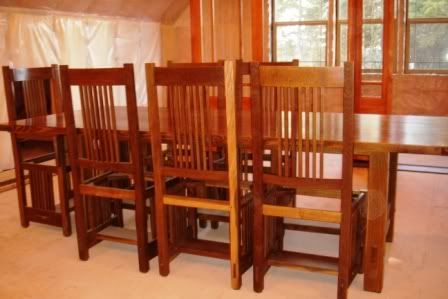 Feeling kinda pleased the project is complete!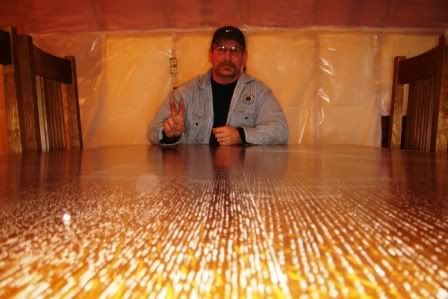 -- The Gnarly Wood Shoppe
---