The rest…
I had cut the parts for the ottomans and glued up (after a dry fit) – I finished the glue up – Then everything into the fume tent. I put it all in with 33% ammonia for 24 hours at about 65 degrees. When they come out they are almost black, a deep shade of gray – After putting on a coat of Arm R Seal sealer, everything turned a rich Carmel color.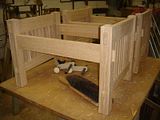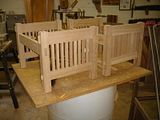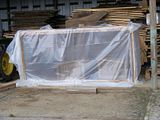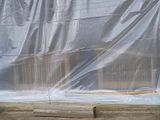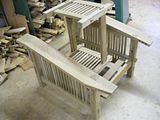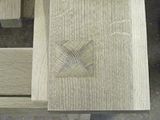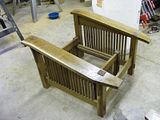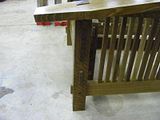 The final result – one of two finished and one of five in process.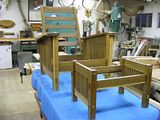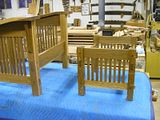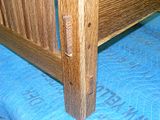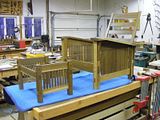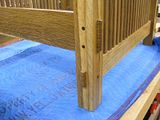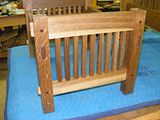 I also built two tables that complimented the chairs. (both on spec) These took a lot of time, way more than I thought – there is no way I will make money after figuring the time, but still it's a learning process.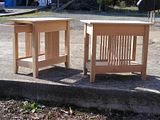 That's one complete chair, ottoman and side table. It's been a fun project, but man am I sic of Morris chairs;), only three more to go~ I'll post as a project once they are in the home and I have some good photo's. Hopefully, the client will buy a table as well, as it really compliments the set.
Like I said at first, I have details if anyone wants to build a Morris Chair along these lines, I'd be glad to help!
That's what I know; hopefully it was interesting and maybe even helpful!
Schroeder
-- The Gnarly Wood Shoppe
---