An anvil as a woodworking project, how could that be? Well, I started by building a jig for the router to flaten and level both ends of a cherry stump.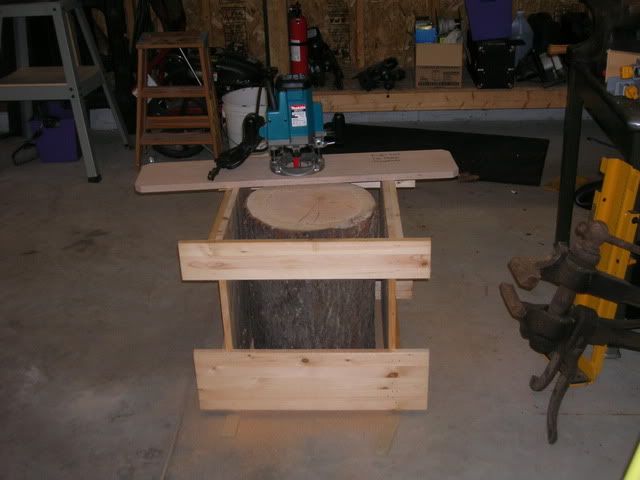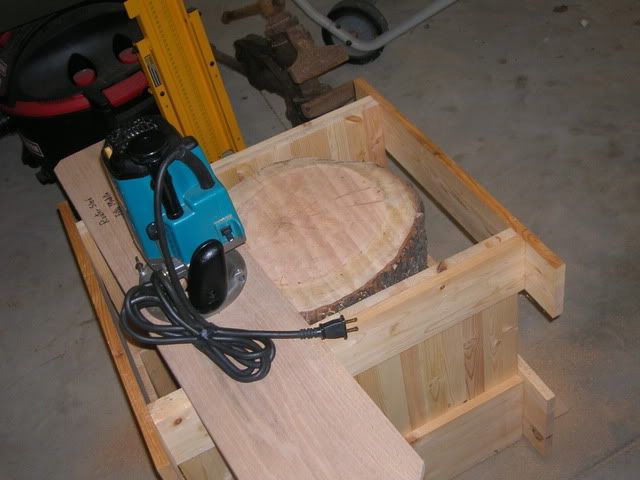 Then I heated and bent some rod to make staples to hold the anvil down.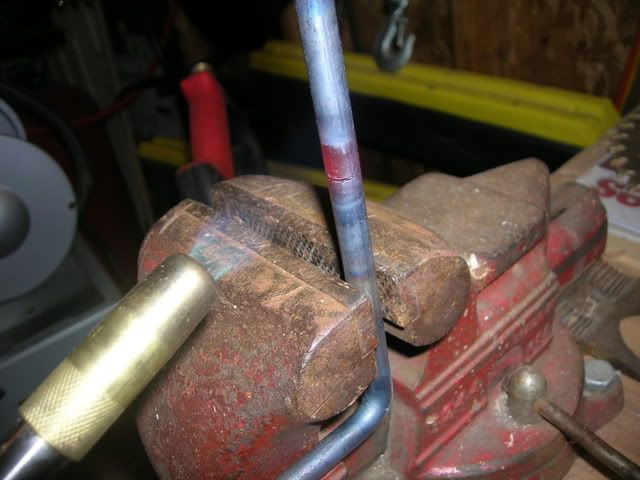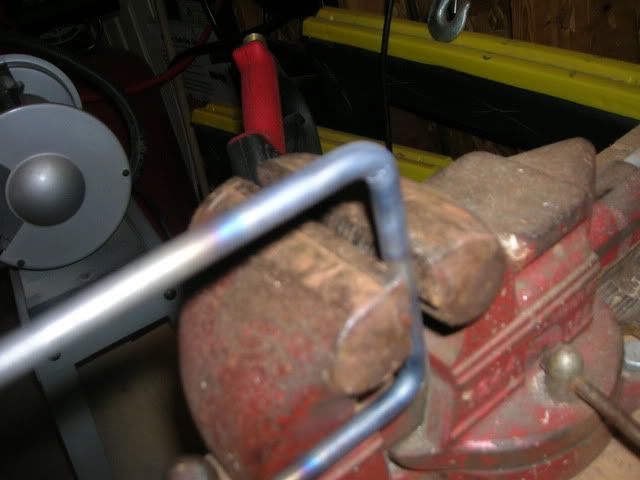 Routed out an inset for the anvil to set into.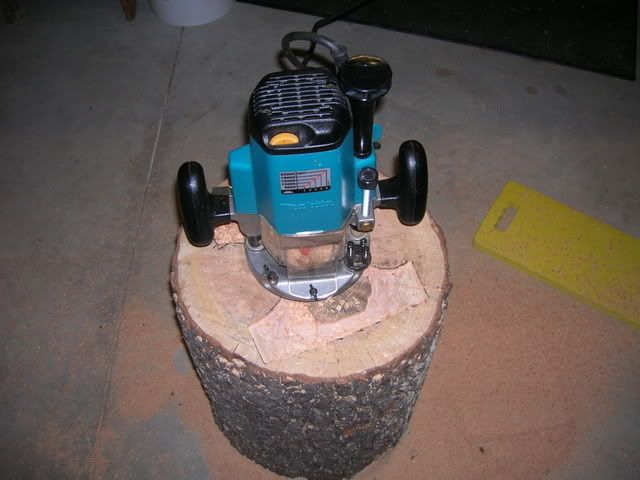 Drilled pilot holes for the staples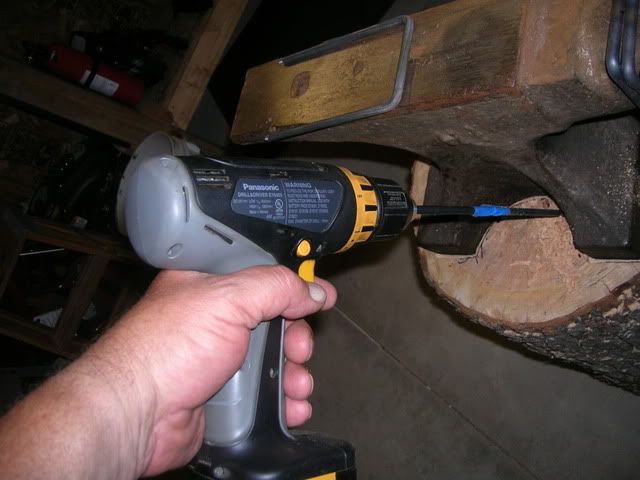 and drove them in.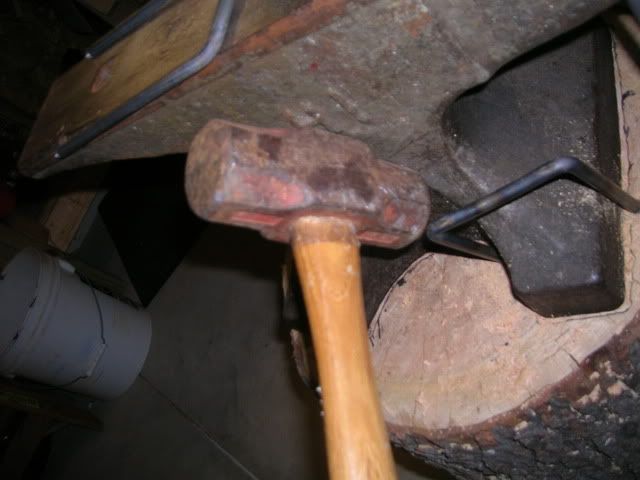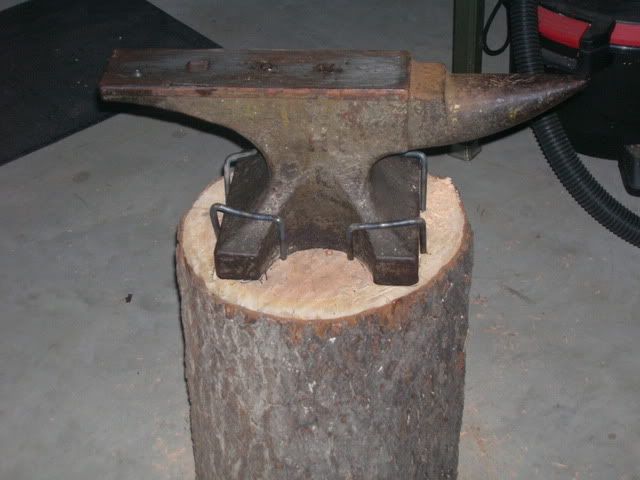 And in the end, the router jig morphed into a box for my scrap iron.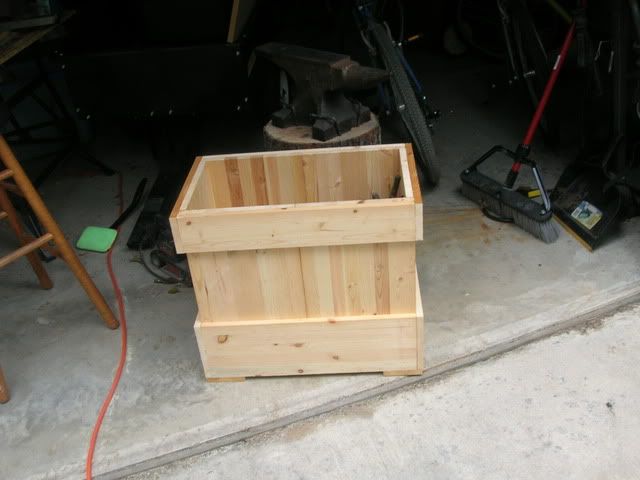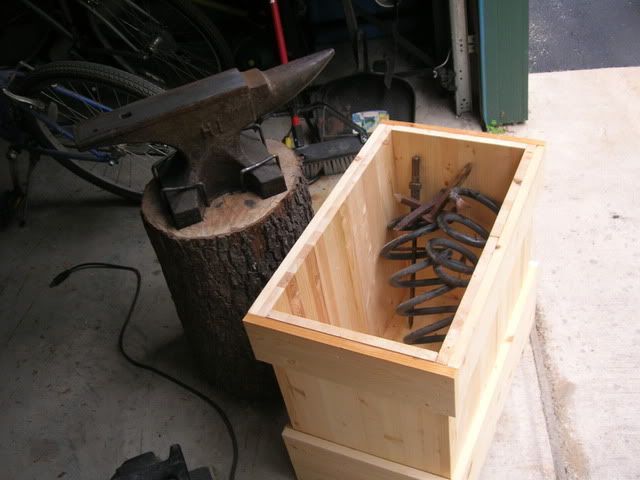 -- ♫♪♪♫♫ Saddletramp, saddletramp, I'm as free as the breeze and I ride where I please, saddletramp ♪♪♪♫♪ ...... Bob W....NW Michigan (Traverse City area)
---