I've got my mom, who is an avid yard-saler, (although out in Western MA, they call 'em Tag Sales) searching for planes for me to feed the need. She came to visit this weekend, and turned up this beaut for $5!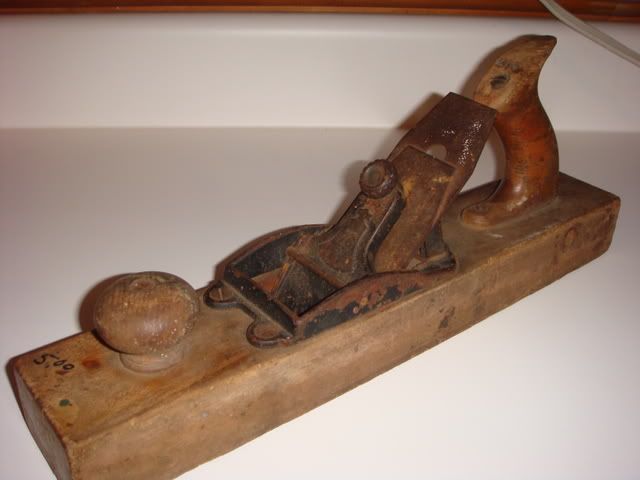 I did a bit of research, I think it's a Type 1 (circa 1877-1891) Stanley 127 Liberty Bell: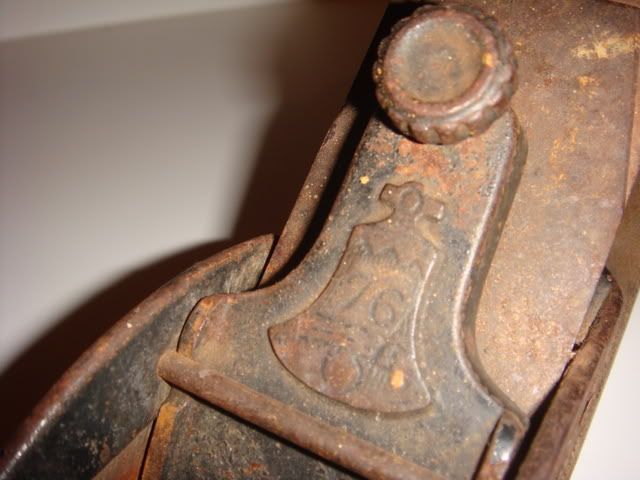 The combination of trademarks on the blade and toe is what leads me to think it's a Type 1… the toe is somewhat visible here:
It's in decent shape, considering the age… the tote and knob are solid, with just a bit of chipping on the spur of the tote, the beech body is only slightly cracked around the mouth, there are a couple of chips out of the sole by the toe: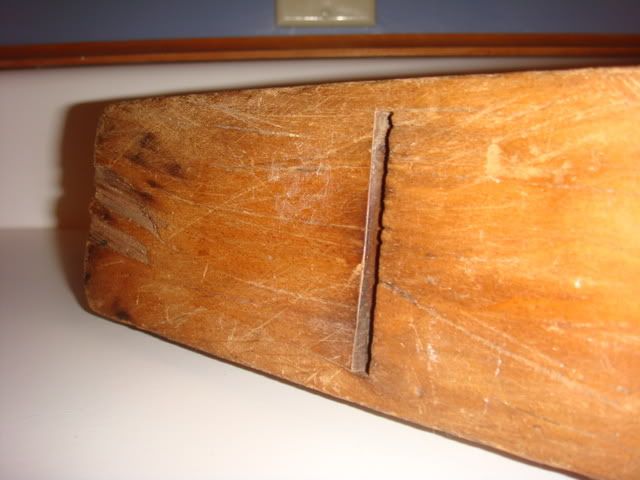 But other than that, it's solid, reasonably flat, and considering it's well over 100 years old, it's held up pretty well.
According to Patrick's Blood & Gore, these planes are generally "found in dogmeat condition and have very little appeal to collectors/users, but antique shops don't realize this since most of them are priced way more than they are worth as firewood".
Gotta love that guy…
Not sure if I'll refurbish this one, or leave it as-is… maybe a bit of both, clean up the blade and chip breaker, leave the rest…
Y'all have given great advice thus far, WWLJD? That is to say, what would LumberJocks do?
-- Ryno http://shawsheenwoodworks.com
---