Figuring that the best place to start would be with the bodies of the planes, I cut a 3/4" melamine coated shelf into a workable size, clamped it to my "workbench" (countertop, really) and laid a sheet of drywall sanding screen on top to tackle flattening and cleaning up the soles and sides of these two planes. I probably put a total of 30-45 minutes on this.
Much better looking under there than I had expected…
Small Plane Before:

and After:

Large Plane Before:

and After: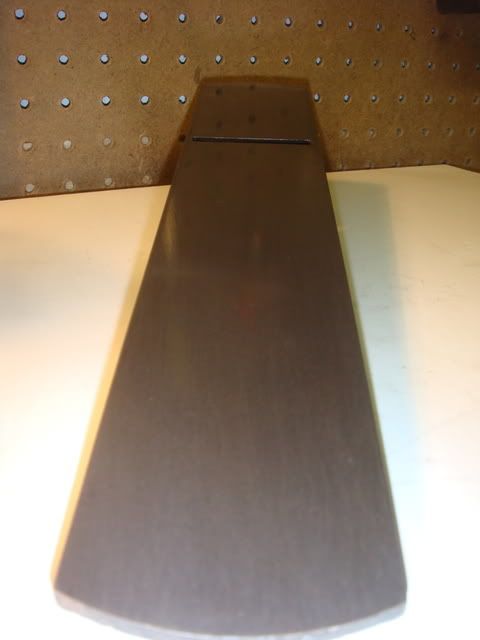 What a transformation!
I'm enjoying the instant gratification that comes with this type of project, and I've always enjoyed taking things like this and bringing them back to life.
I also fed my new addiction and got a Solar smoothing plane for $6 on ebay… it came today.
Once I've got these guys up and working, I'm going to dedicate some time into really learning how to properly tune, sharpen, and (fundamentally, really) how to actually use hand planes. I've never in my life put plane to wood… I'm getting myself into it the right way, by taking apart the tools, learning how they go together, making them my own before a single shaving makes its way through the throat.
More later…
-- Ryno http://shawsheenwoodworks.com
---