I haven't posted anything about this yet, I expect to have a finished project to post shortly…
I'm very excited about the progress I've made on this. This is my first cabinet, my first doors, my first drawers, etc.
Cabinet is 3/4" MDF, and has been done for months now. I finished the doors recently, but as woodworking for me is all about budgeting, haven't pulled the trigger on the Forstner bit I needed to mount the hinges. Hit Rockler the other day, got myself a bit finally… I'm very happy with the results, the doors look great I think.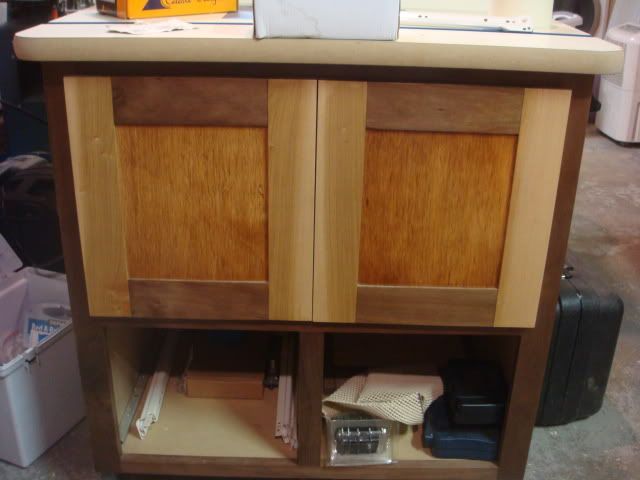 Face frame of the cabinet is walnut, doors and drawers are a mix of walnut and Maple for contrast. I originally intended to use dovetails for the drawers, but decided against it and went with a simple pinned rabbet at the front, and a dado in the back. Drawer fronts still need to be finished, but the mounting holes and holes for the pulls are done, looking good!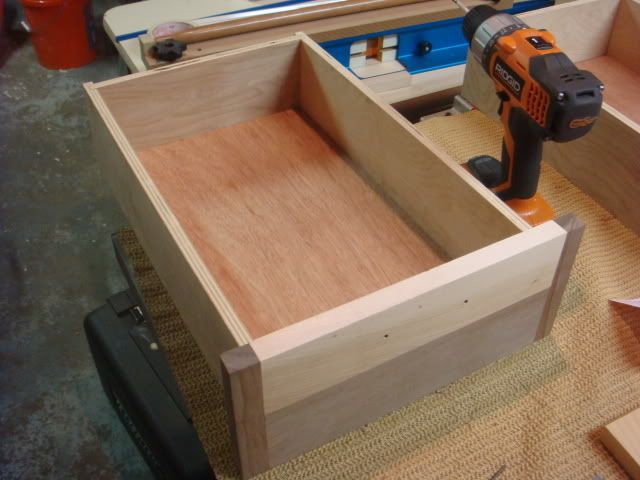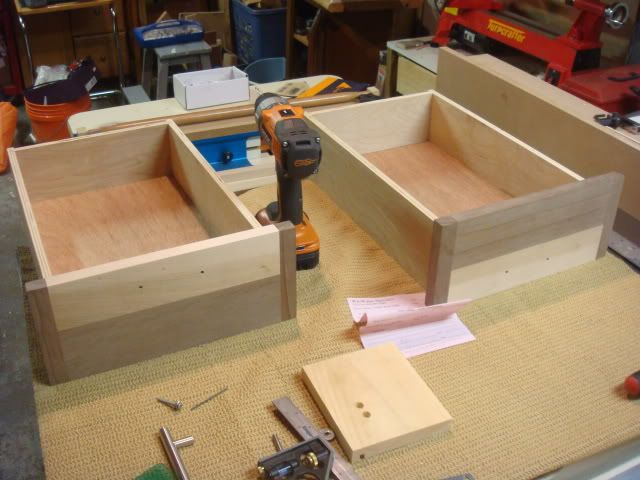 -- Ryno http://shawsheenwoodworks.com
---