Ok – it's all done.
After I matched the two new leaves to the original table color – I stripped the old table. Used a card scraper, followed by 80 grit and then card scraped again. Then I did the same process on the original table that I did on the leaves. The result is here and i'm quite pleased:
First end of the table with leaves installed: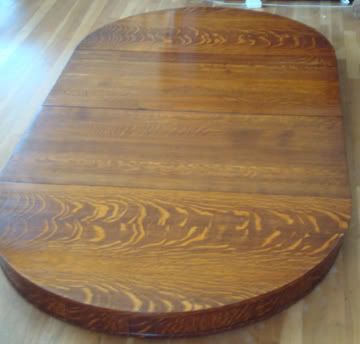 From the other end:

From the side:

Time to call the customer! Thanks everyone for your encouragement and help.
- ryan
---