Christmas is closing in fast, so I better slip in an update while I can.
Still getting things done on the trailer to make it more livable.
The wife wanted her library available, so I had to bring in all the shelving and books. Now one room is wall-to-wall books, and LOML is happy. (and the shelving is out of the shop)
I finally got the kitchen cabinet/sink/dishwasher installed – except for the face frame. No more washing dishes in the bathroom sink!
Until I get a shaper, we will have to wait on the doors and drawers.
I also got some other items moved out of the shop to make some room for a kiln,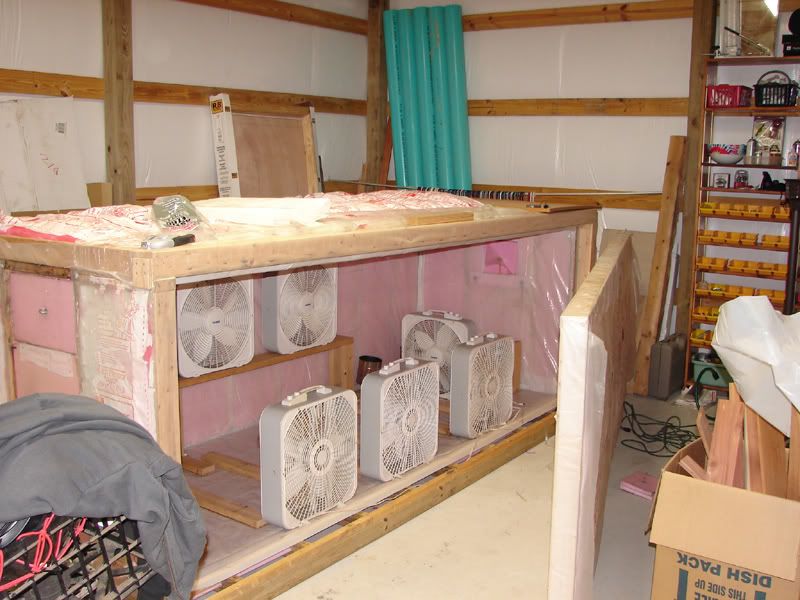 and the lathe. I built a PVC frame and attached some 6 mil plastic to enclose the area for dust and such. Trying to keep the storage furniture fairly clean in the mean time.
Trying to get some Christmas gifts turned before the next batch of trees arrive – and the digging begins. It is nice to feel wood shavings under my feet again.
Hope everyone has a Merry Christmas (or your own holiday) and a Happy New Year.
-- rick
---