I expected to have some repairs to do when I purchased the used trailer, but this has exceeded my expectations.
Been trying to get a sour smell out of the trailer since I got it. So far have removed flooring in laundry room, partial wall in laundry room, door to laundry room, partial wall in kitchen, kitchen cabinet, and today – pulled up the two layers of vinyl flooring in the kitchen.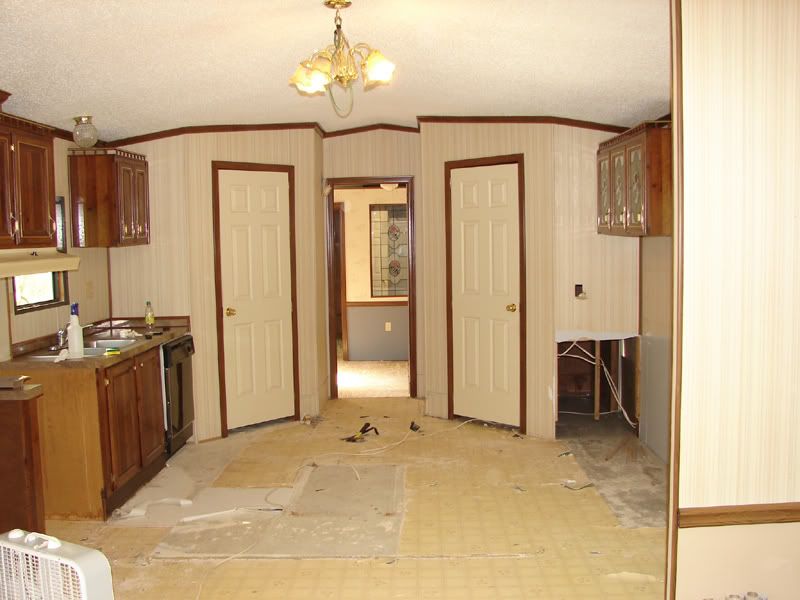 On the up side, I have removed all carpet and vinyl, buried the water line from the well, replaced the water heater, installed the underground power pole and wires, coated the roof, removed the old furnace/AC, moved in a heat pump, and repaired some water damaged framing.
I have to connect the sewer, install underpinning, install 2 doors, install front steps, and put down some flooring – so we can move in before September. Also have some more water damage to frame to fix.
Hope to get back to the shop soon. Gotta build a set of cabinets for the kitchen now !
-- rick
---