I thought I'd post a short pictorial on making a free standing wine rack.
Here's the original block after I planed the sides and cut one end off to get a nice flat surface. I glued up boards 22" long so I could have enough stock for 2 wine racks. It consists of 3 aromatic cedar and 2 walnut sapwood boards all of which are 22" long, about 5" wide and the thickness of the boards can be whatever you have as long as you end up with 4 1/2" minimum thickness.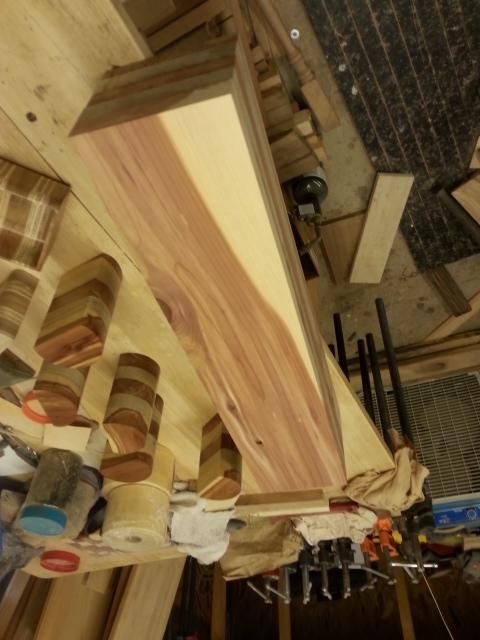 Using my Incra gauge I find the exact width,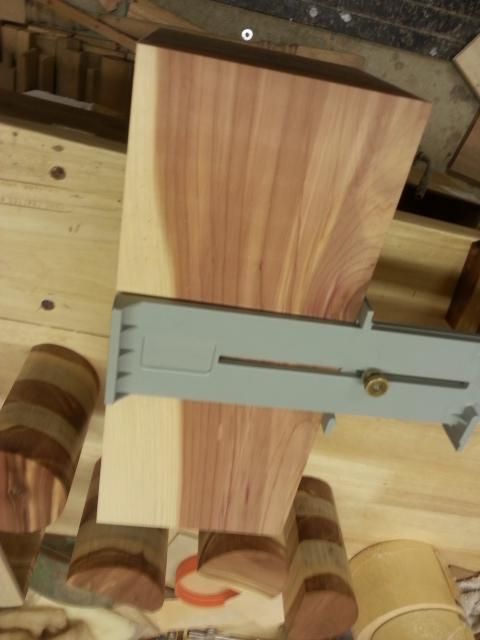 then divide in half and draw a center line
Then reduce or expand (same results either way) the gauge by 3/16" and draw aline from both sides of the block giving you a 3/8" center.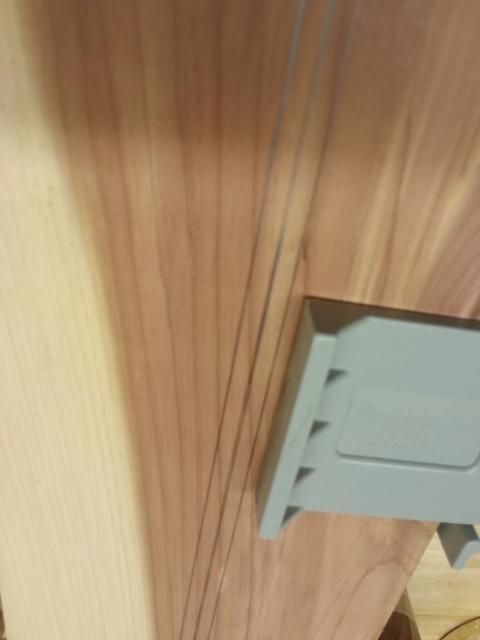 Somewhere along the line I draw a line 3/4" up from the bottom and 3/4" in from the sides to meet the first line and using a top secret marking device, I create the arc for the feet.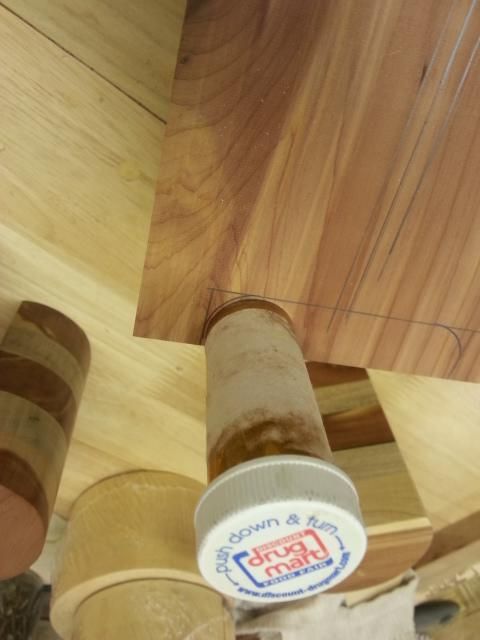 Then set my compass at 1 1/2 plus a hair inches and set the carbon on the 3/16" line and check for good
distance from the bottom. I try to keep at least 3/4" from the line. Repeat that 3 more times to attain your 4 circles. The top circle is set however you want as long as a minimum 3/8" distance is maintained at the bottom of the arc. you need that for stability.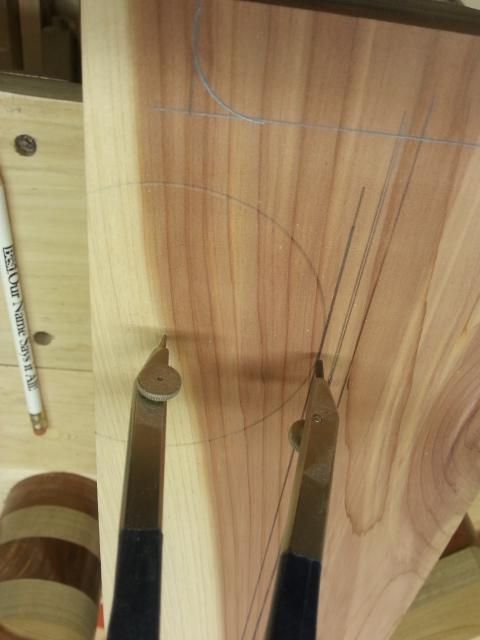 Then the fun begins – start cutting the circles out but it's imperative that when approaching the block that you do it from the same arc as the circle you want to cut out. Depending on how your compass was set determines whether you cut inside, outside or on the line. I like to cut the circle tight and bring it to finish size with the sander.
Prior to sanding I put a 1/8" round over bit in the router (table) and laying the block on it's 'back' and 'front' and round over the edges.
Sanding the circles on an ossicilating with 80 grit then 150 grit will make the final sanding with 180 pretty easy and painless.
I find that not using a brand new blade will reduce sanding because I have a tendency to wiggle at one point or another during the cutting process a new blade will create the most awesome gouges that are nearly impossible to sand out.
I finish with 4 coats of water base polyeurathane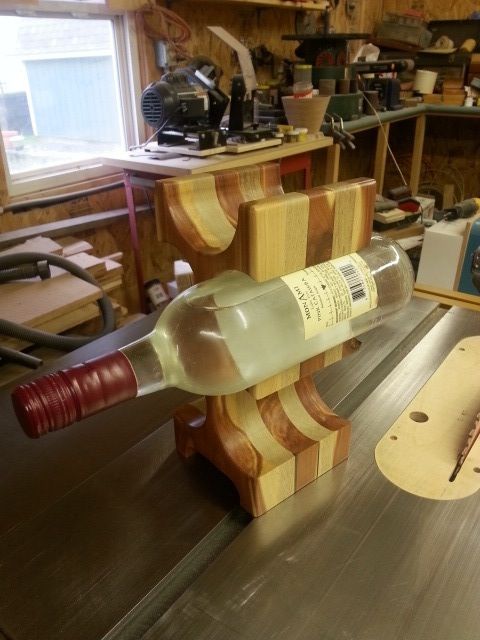 -- Dick, Malvern Ohio - my biggest fear is that when I die, my wife sells my toys for what I told her I paid for them
---