it would be hard to take credit and say that i made the following pieces, because i didn't make them all by myself. but i helped. I worked for a company that worked very well as a team, and together we created very nice stuff. i did a lot of sanding and finishing, as well as finished assembly and installations. the company was very well known for it's attention to detail, and it's modern european style. there's a lot of sequence matches but the pictures don't really show any of it.
the photos are not the best quality, they were taken with an ipod touch. there are a few projects i was particularly proud of that i don't have any pictures of. i do not have any pictures of any kitchen i've ever worked on either, i never had a camera on a job site at that time.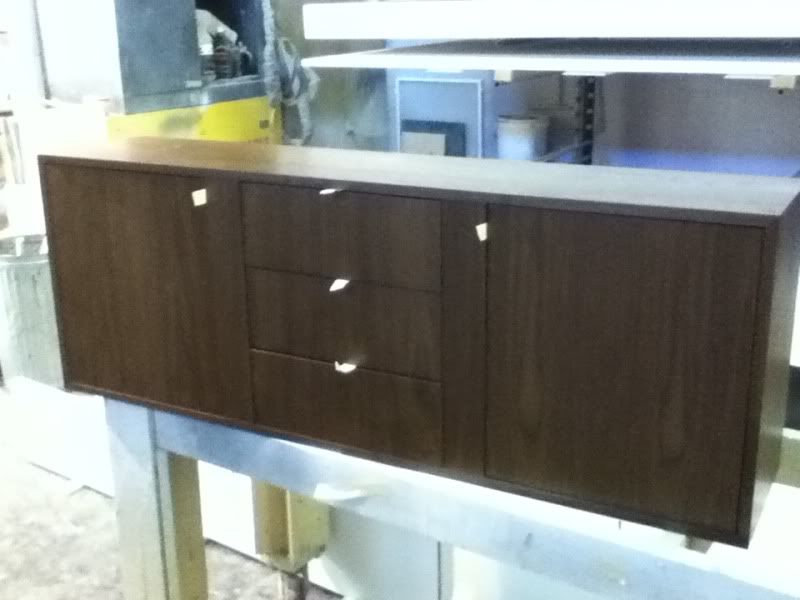 hanging cabinet, walnut veneer particle core.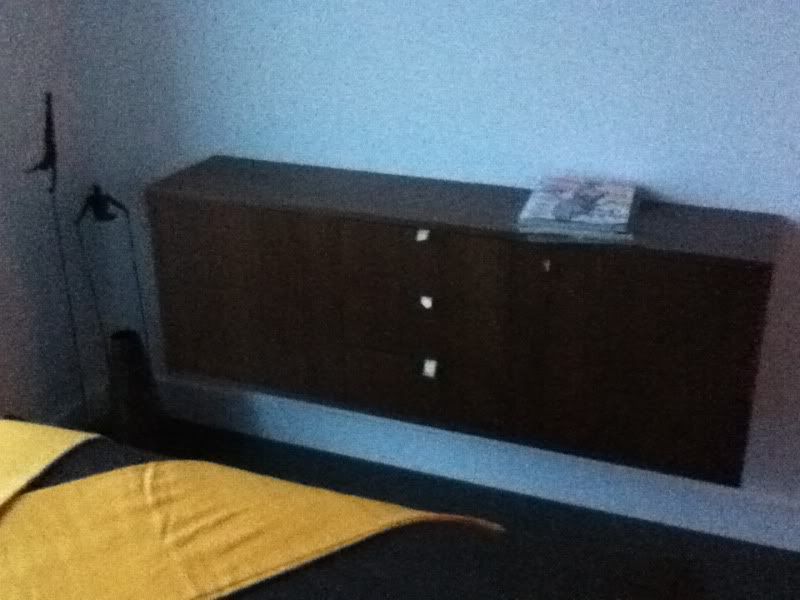 installed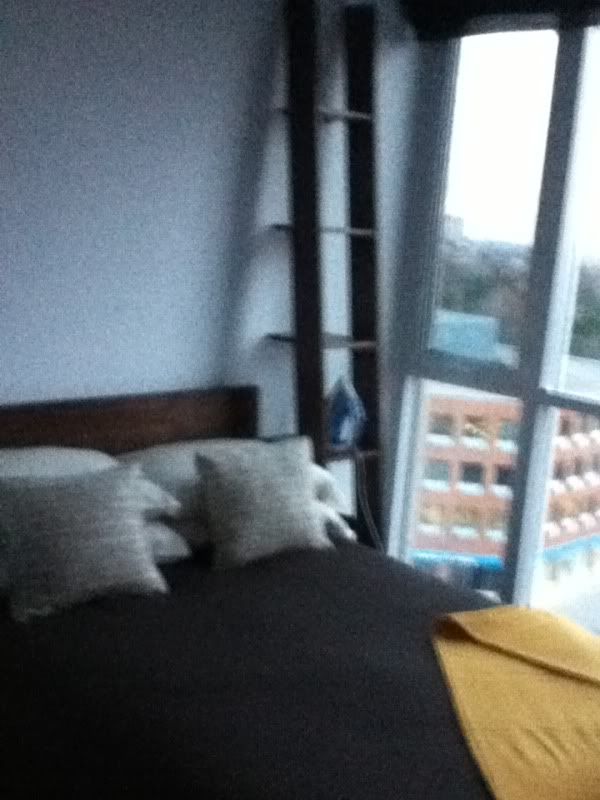 this is the rest of that bedroom suite, a ladder bookshelf and modern bed. picture does absolutely no justice as to how nice you can make furniture with particle core.
floating shelves and desk
this is something i very much enjoyed working on. cherry maple and walnut veneers, sequenced and grain matched. the legs were assembled with a festool domino joiner (the best machine of it's kind). using the domino joiner is a treat in itself.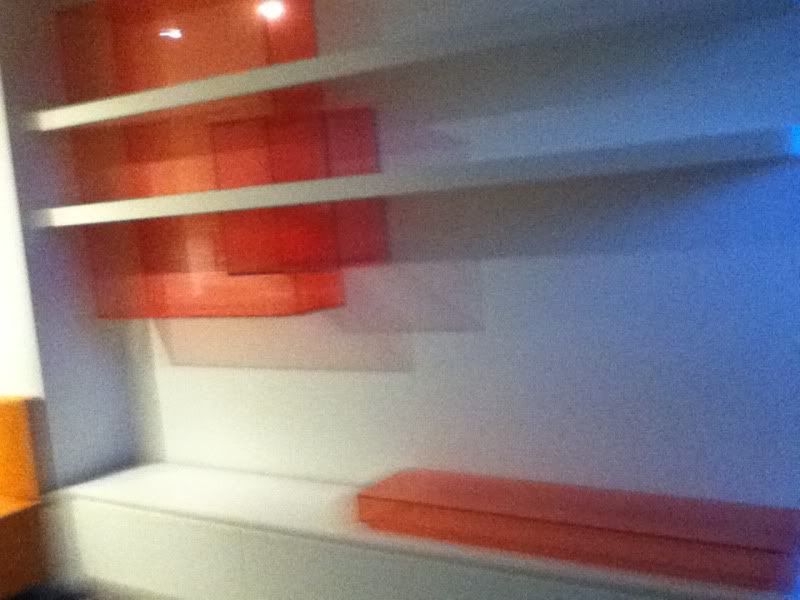 floating MDF shelves and 3 drawer unit below, with acrylic panels. not my personal style but it was interesting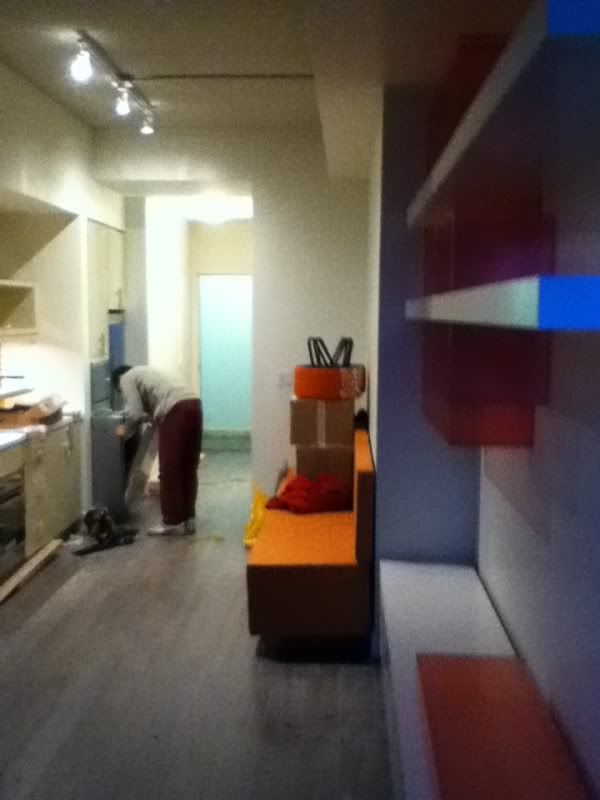 another view. this is a model unit for a 600 sq ft condo..
this is a series of furnishings for a model home. walnut with back painted glass and painted MDF drawer fronts. we also made the walnut circular mirrors.
the office, similar style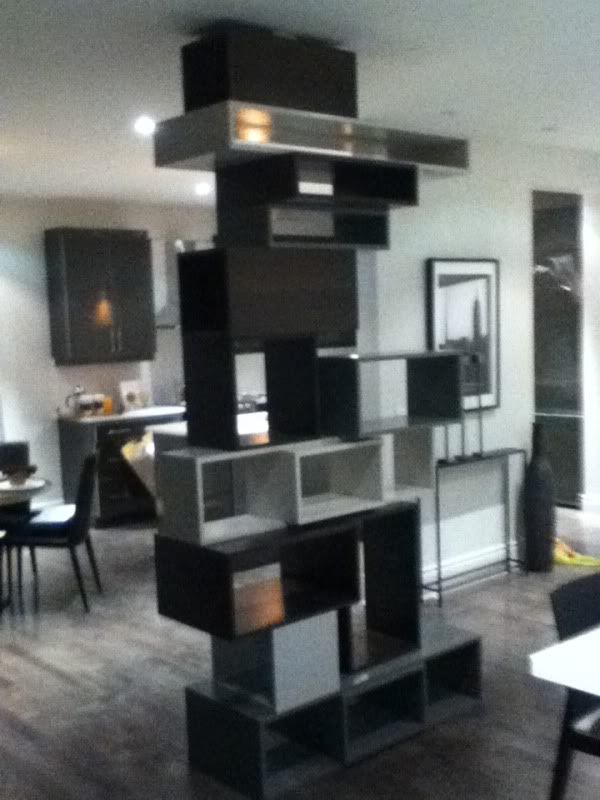 this was a 'wall divider'... i had to prime all the MDF boxes. it was hard fitting the spray gun into some.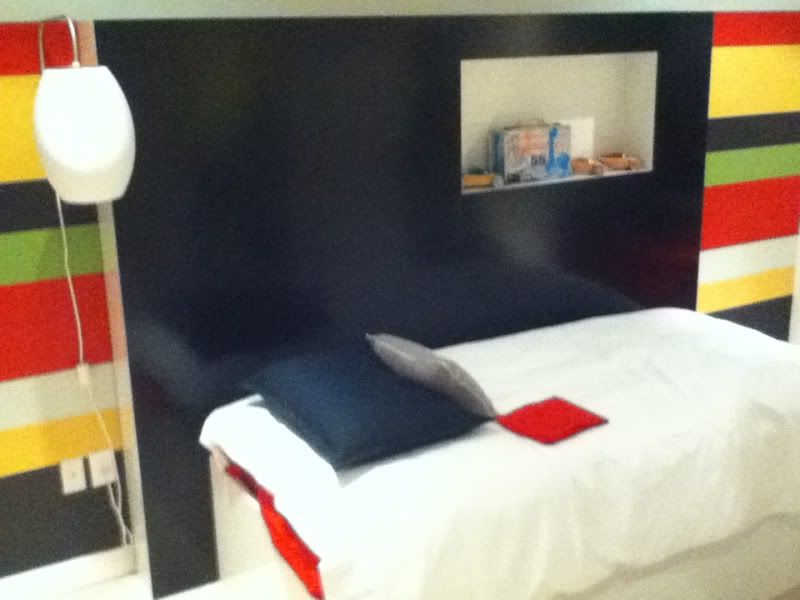 childrens bedroom, two piece MDF box slid together, high gloss finish.
next is a series of pictures from a condo lobby. wall panelling and furnishings
lounge?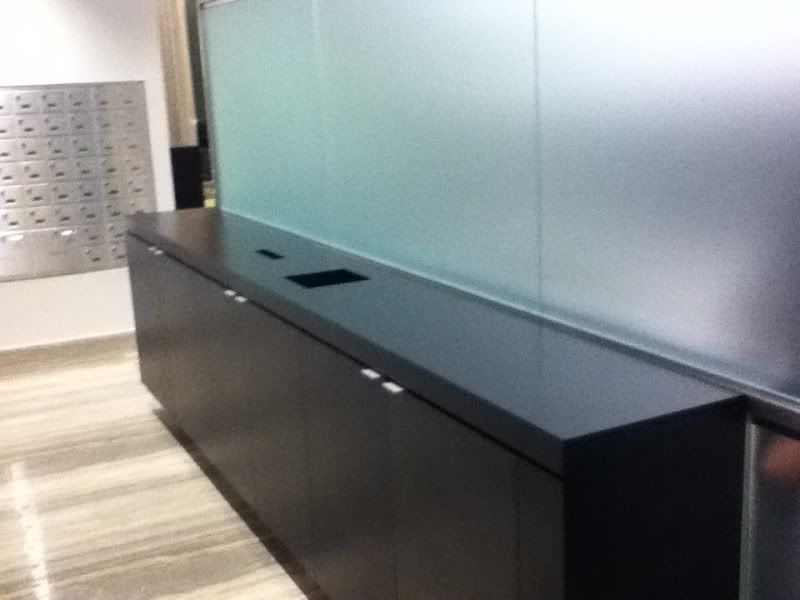 mail room. the previous picture is on the other side of this glass pane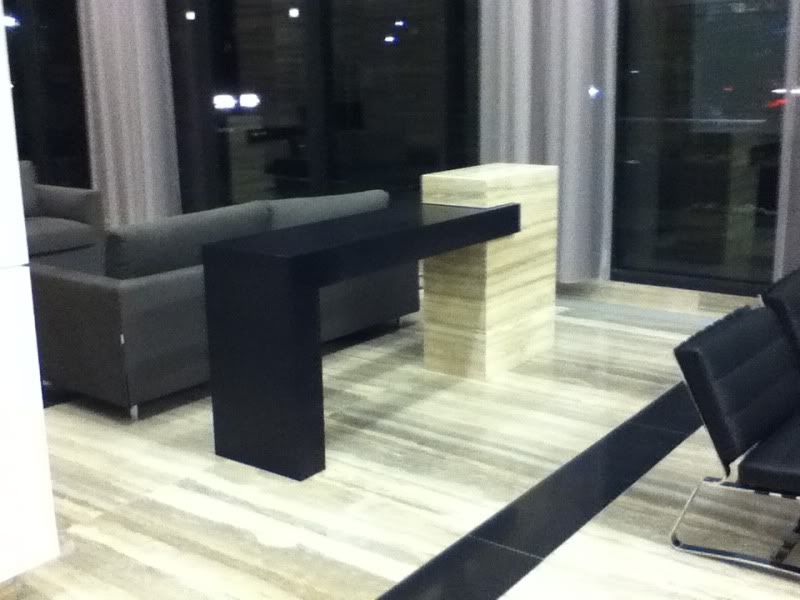 this is a large L shape that fits into that hunk of stone. all edges are mitred together.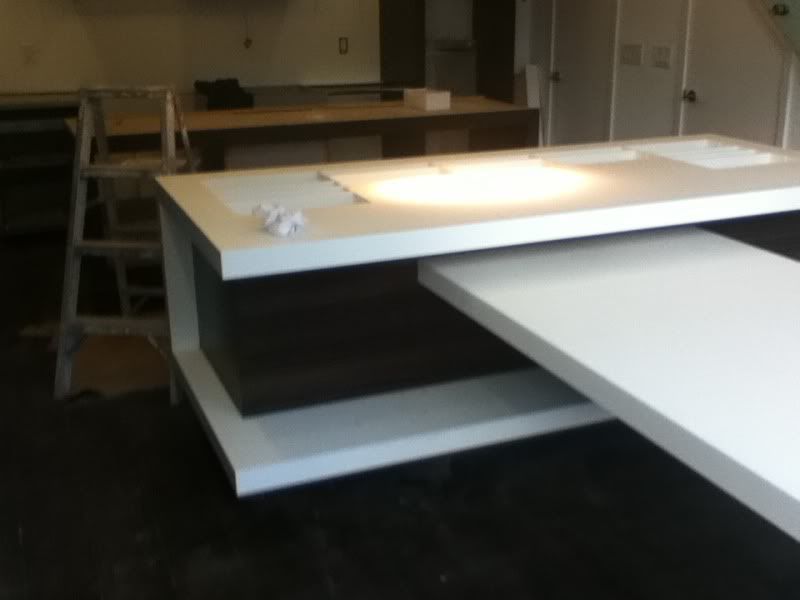 this is a corian sample table for a sales office. the different colour samples fit into the slots. this table is two pieces and weighs in excess of 1200 lbs. moving it thru a normal man door was quite the task.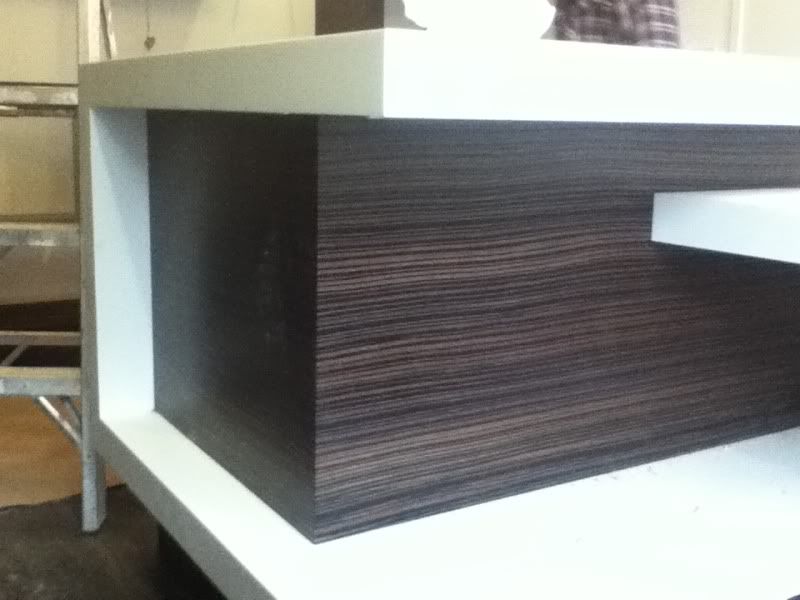 detail shot of the maccasar (sp?) veneer and how the grain matches around the corner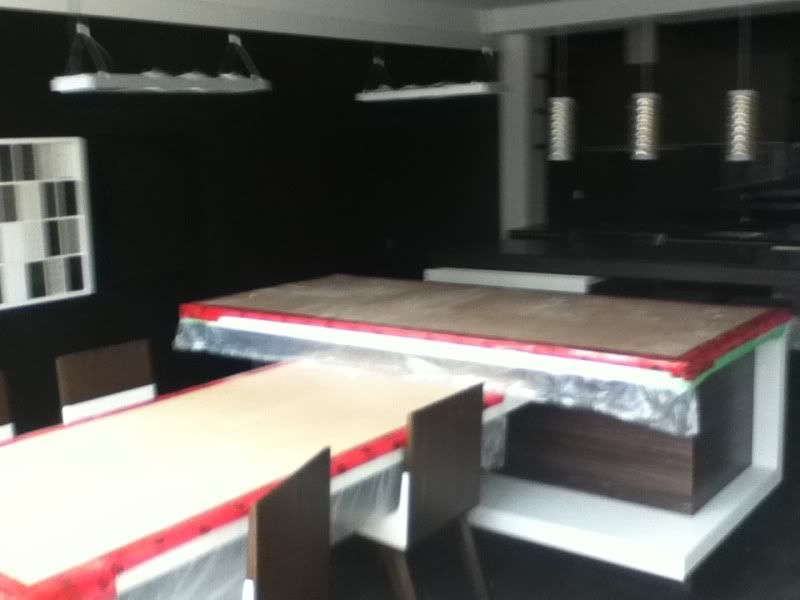 the large black panels are doors with backpainted glass on the front. very sleek, "matte" effect.
sample boards installed

floating staircase, solid maple carcasses slid over steel bars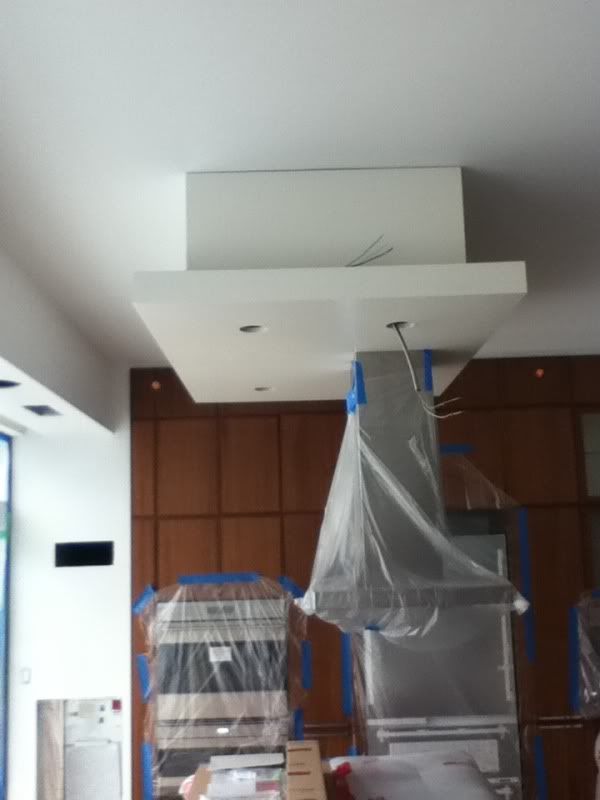 ceiling vent/light box. two piece MDF construction, slid together and anchored to ceiling.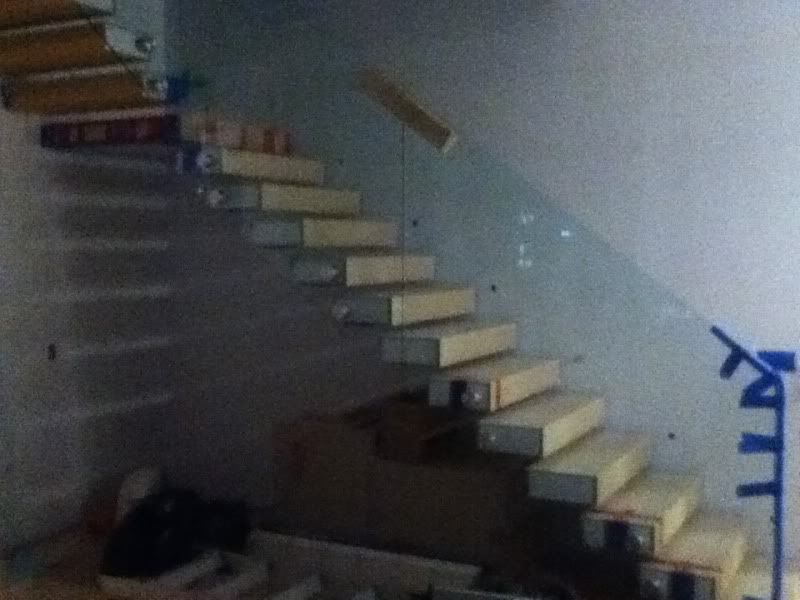 finished floating staircase with glass panels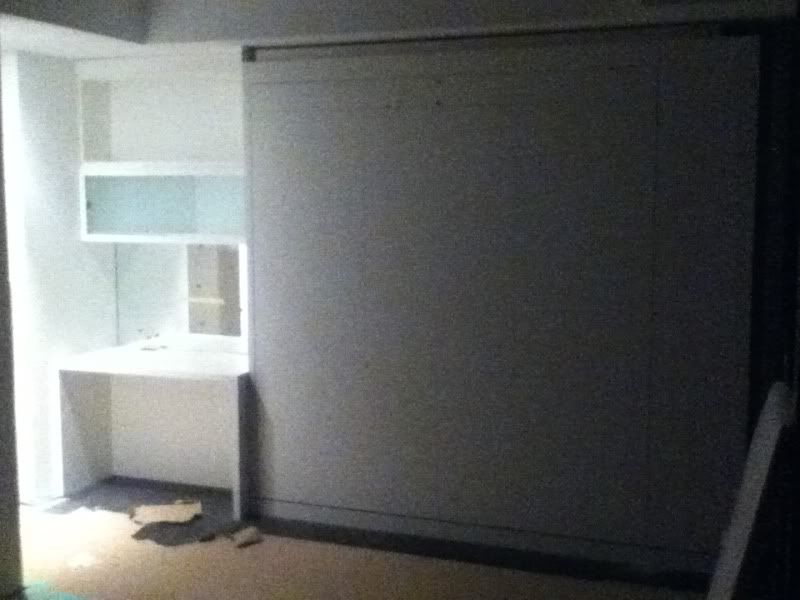 king size murphy bed. a table folds out from the front, closet on the right, desk on the left. lots of storage. lights come on when you open the doors.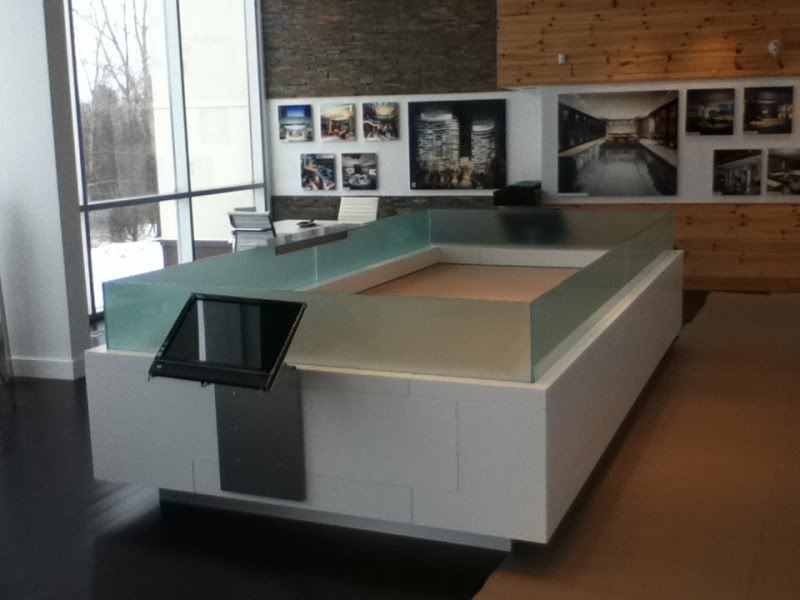 sales office model table.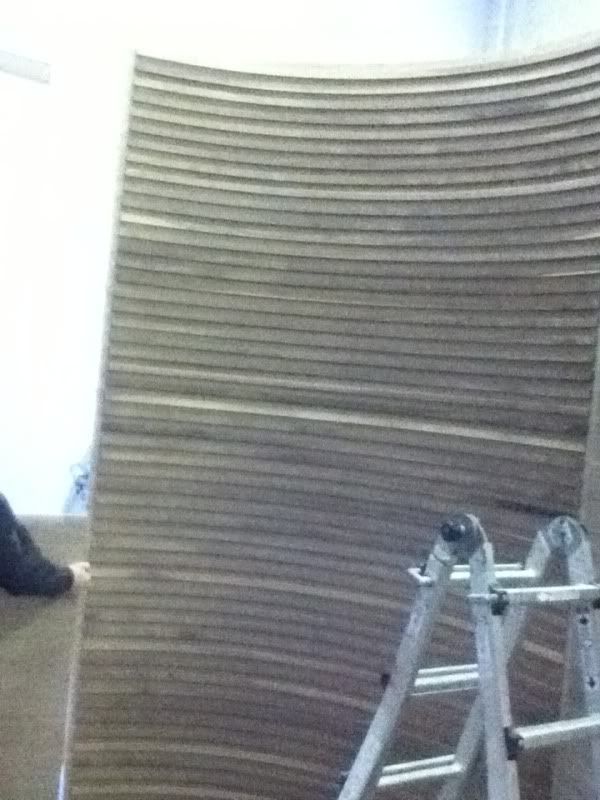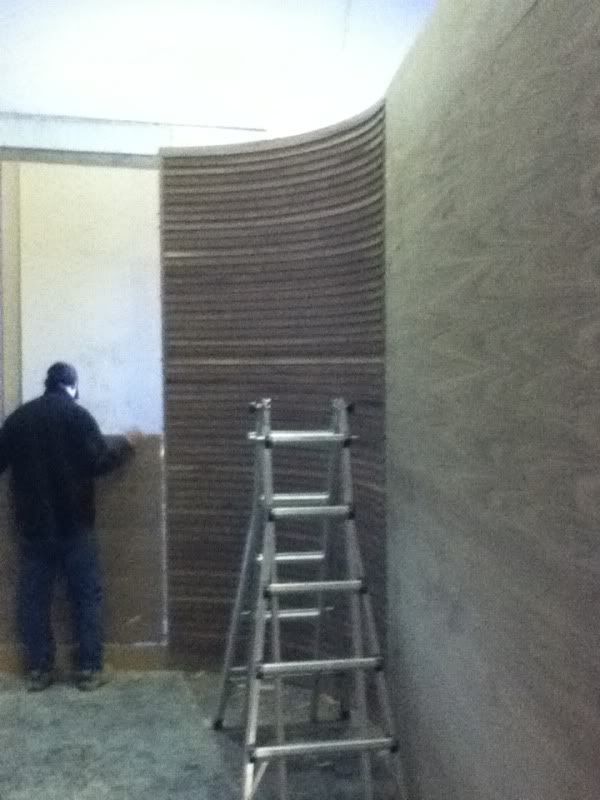 starting the curved wall.
finishing up.
office kitchen table. aluminum formica. very touchy.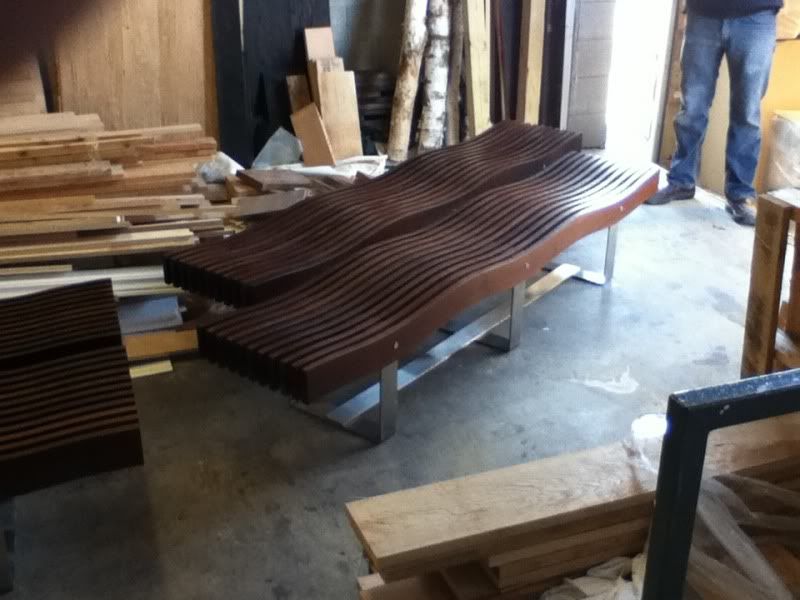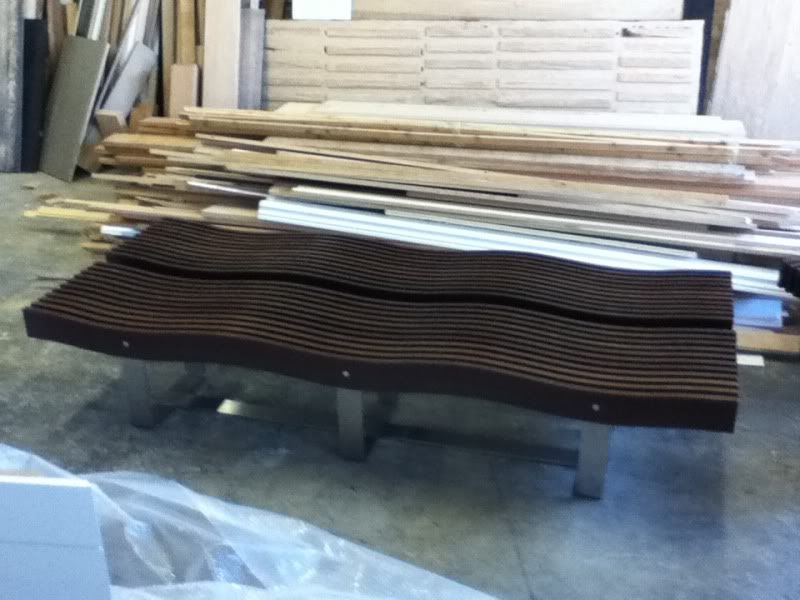 curvy bench.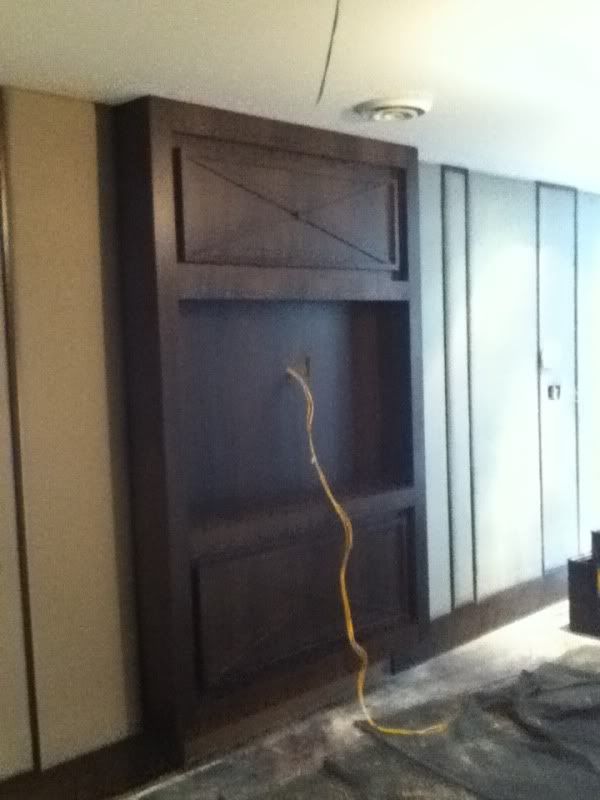 TV unit for sales office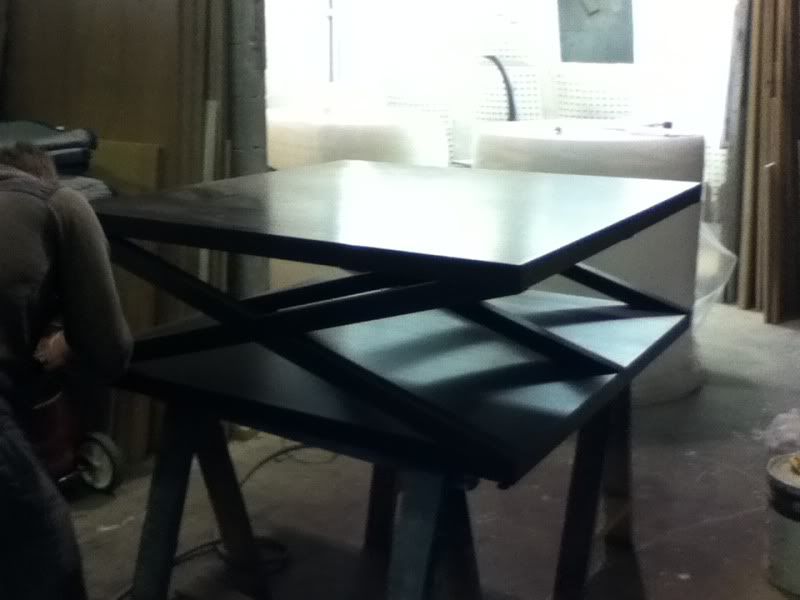 pain in the neck to sand this.
anyways, that's a collection of some of the things i've worked on. i worked for that company for a year. in that time i learned a lot about woodworking on a whole. (much more than at college, believe me (; ) i hope you enjoyed the pictures as much as i enjoyed sharing. (: if you have any questions, don't be shy.
---