---
I've been converting my single car garage into a wood shop, and space has been a major consideration. I really wanted some nice hanging cabinets to house my increasing collection of old (*aka CHEAP) hand tools.
These are the cabinets I've built so far. They are pine, and Plywood used mainly from wood I already had. I decided to make a 'first generation' set of cabinets that are in my skill range as well as allowing for design changes, and increase in my abilities as time goes on.
I used box joints with a flimsy home made box cutting jig, which leaves a lot to be desired.
Here they are, and here are the treasured old hand tools that they hold.
Here are the Rasps/files and an old Brace. In the door are the japanese saws, a gent handle Razor saw, and Dovetail saw, several old spokeshaves, a draw knife, and my newest prizes an old pistol grip dovetail saw, and an old tenon saw.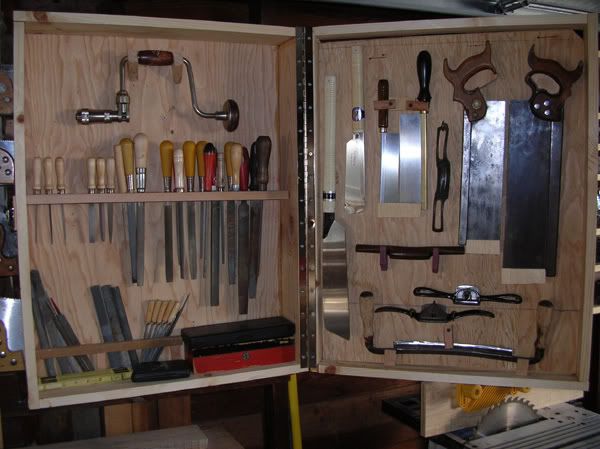 I made a set of slots in the back of the cabinet to hold the saws.

Here is the cabinet for the Chisels, mallets, and marking/layout gauges.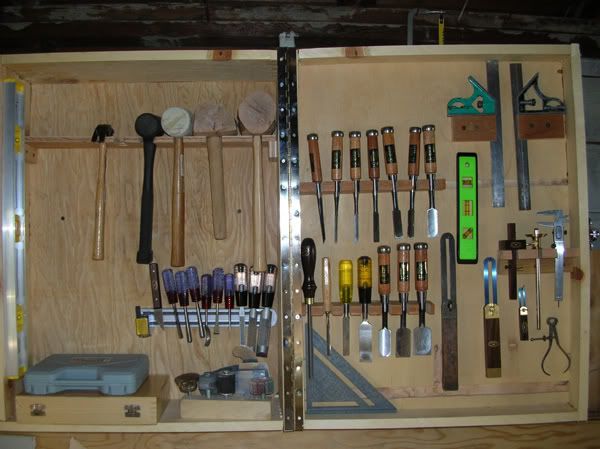 Here's the holder for my hand planes. I plan to expand it, and reorganize it so it holds more.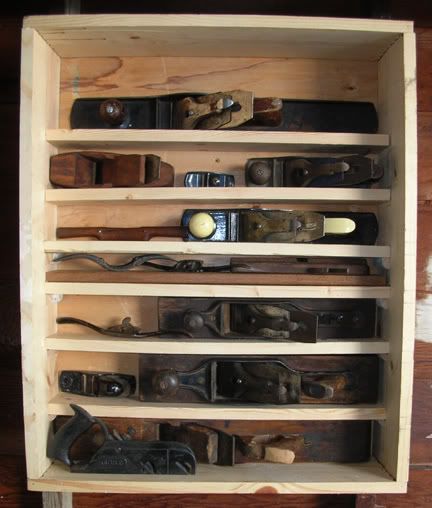 Here is a better look at the wooden hand planes that I've been restoring.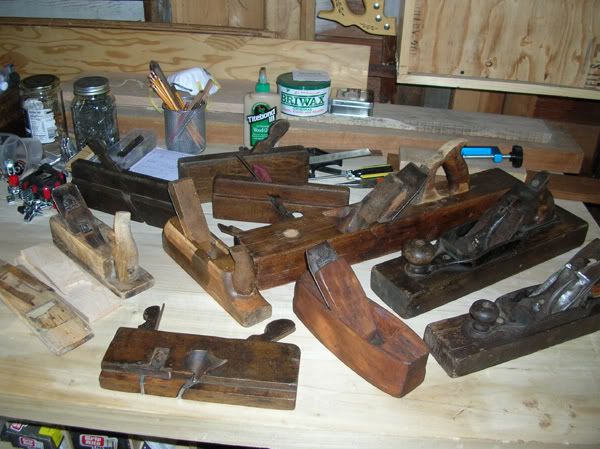 Here are the bench planes, and spoke shaves I've been cleaning up and sharpening.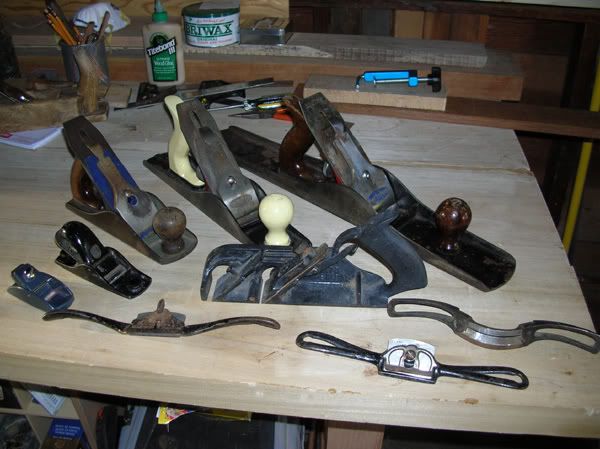 And here are 2 of the mallets I've made. They were from the wood pile, and I simply stripped the bark off of them with a wire brush, and pared off with a chisel. They feel really good in my hand. Well balanced with a nice weight to them.
Now I feel like I can start on some of the projects I've been planning. Starting with an oak buffet for my wife.
Thanks for looking.
-Carl
-- When my wife ask's what I have to show for my wood working hobby, I just show her the splinters.
---
---
---
---