---
We have been making pens at my house. After my daughter's boyfriend's mother (who we'll call Beth from here on, especially if you can follow that family connection) saw the pen her son made, my daughter saw a great opportunity for a bit of brown nosing. Here is the photo story and proof of my daughter making a pen for Beth. It is Tambooti wood with a friction polish finish. Notice the beautiful hand model in the main picture with that nice manicure.
Here are all of the pen parts as she gets started.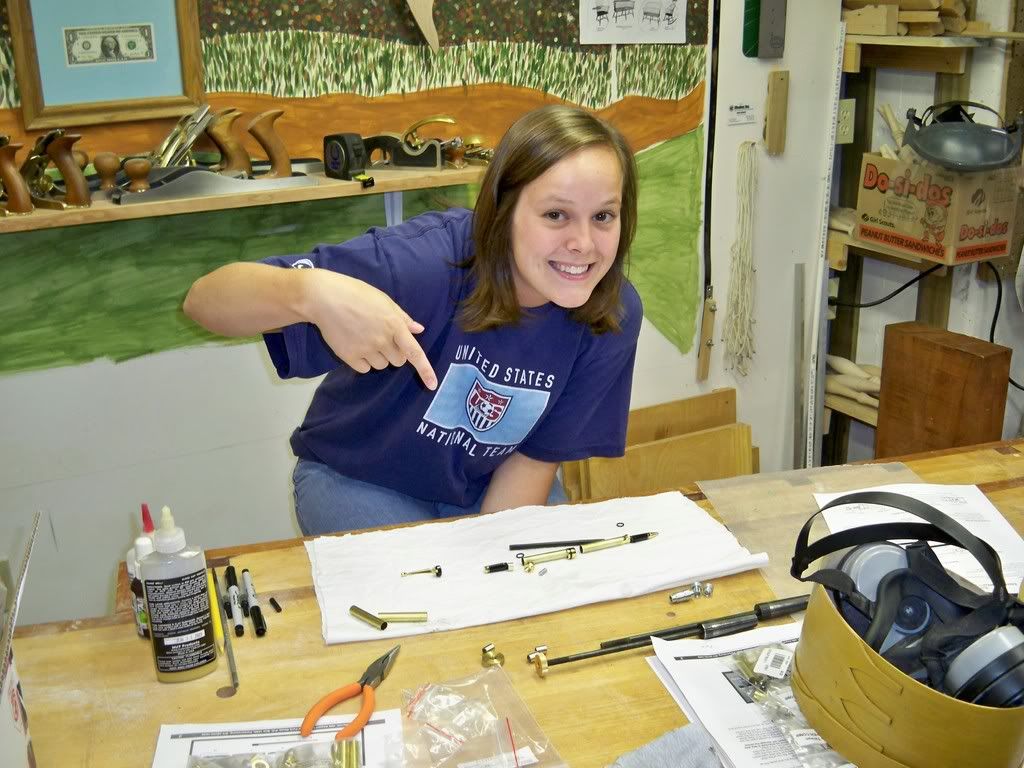 First up is cutting the wooden blank in two at the band saw. This is the first time she's been allowed to use the bandsaw because her Dad was stupid a few years ago and cut off part of a finger with a jointer, now everybody has to be extra safe!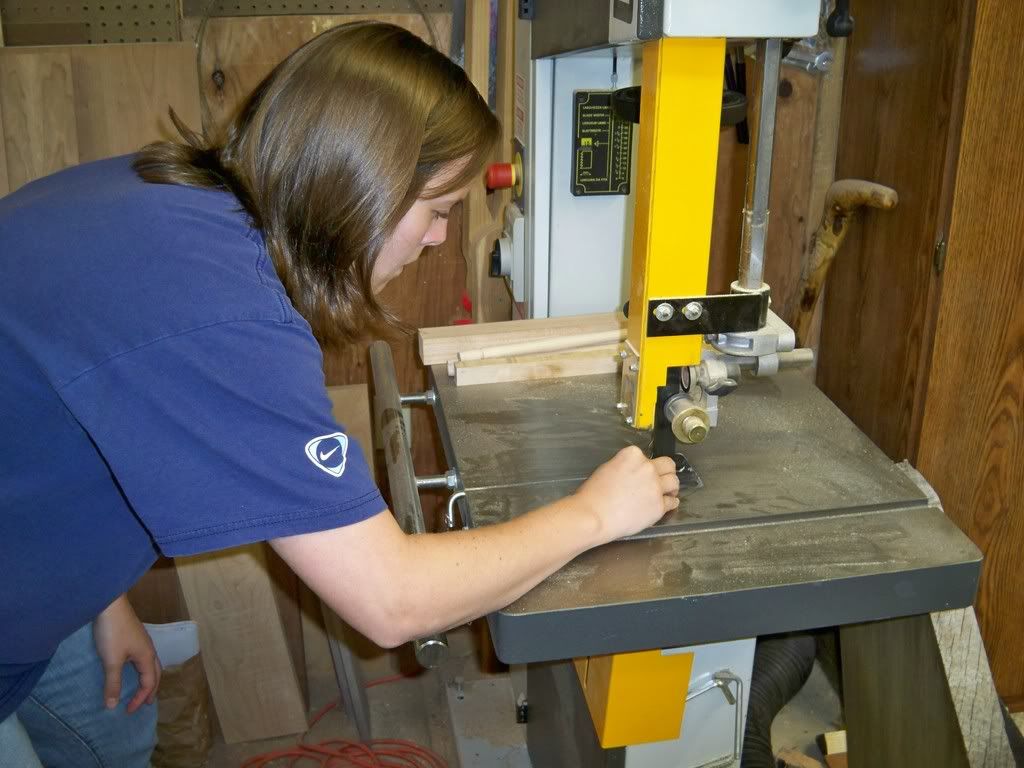 Next is drilling the holes for all of the working parts to fit in.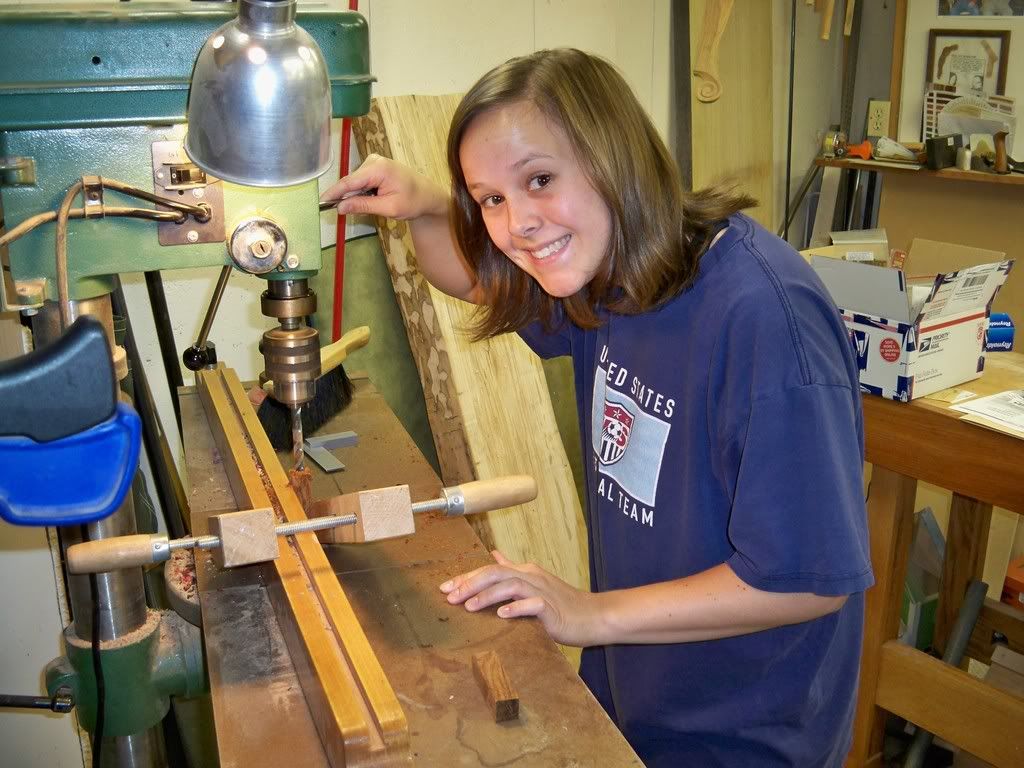 This is the only thing Dad got to do, glue the brass tubes into place. The only reason was that she had glued her fingers together on a previous pen, and ruined her manicure that was only one day old.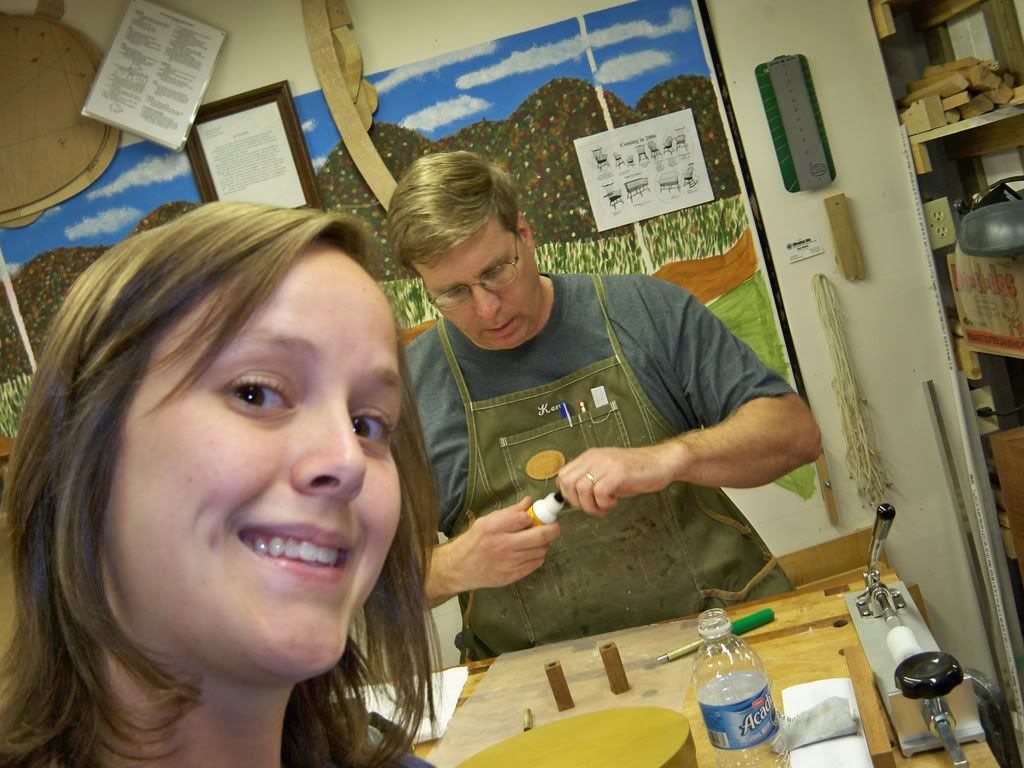 Now its over to the disk sander to true up the ends, nice ear muffs, huh?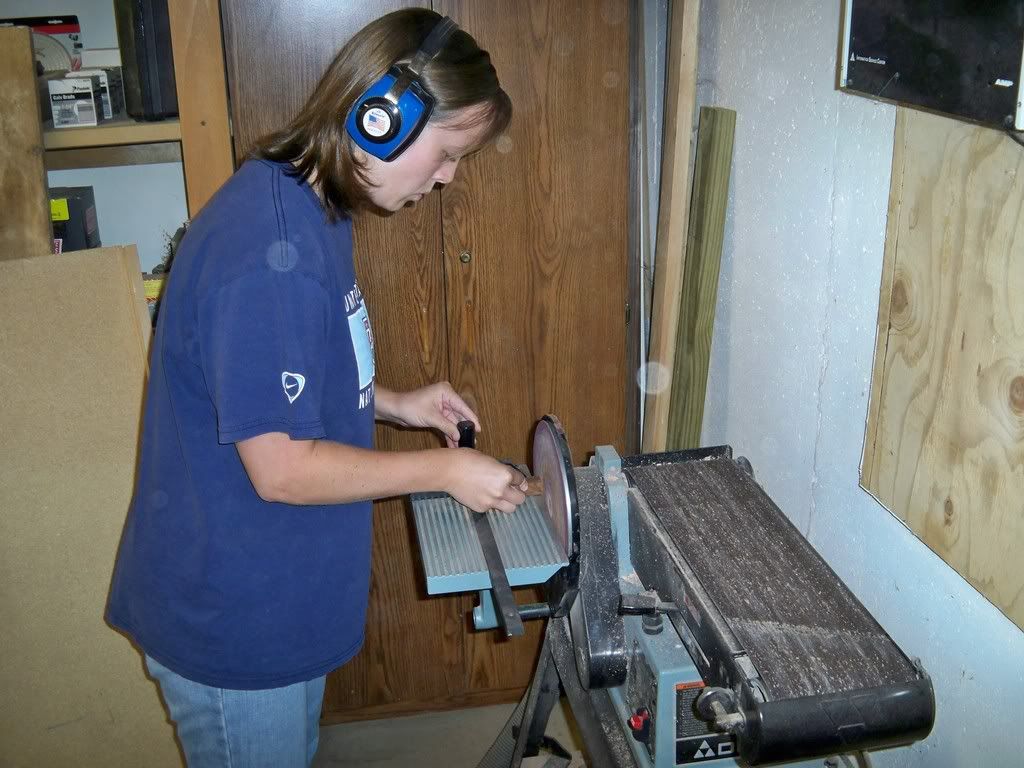 Finally she gets to the lathe for the turning part. Notice the safety glasses.

The chips are flying!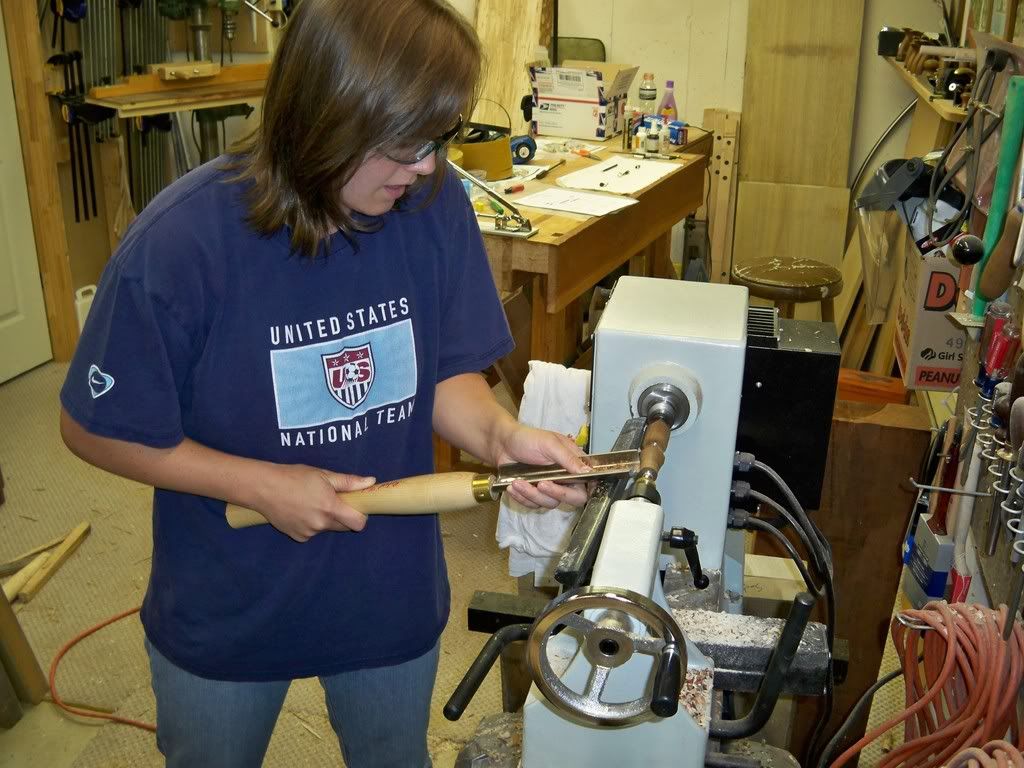 It has to be sanded smooooth.

Now it gets the finish added so it'll be shiney.

Ready to come off of the lathe.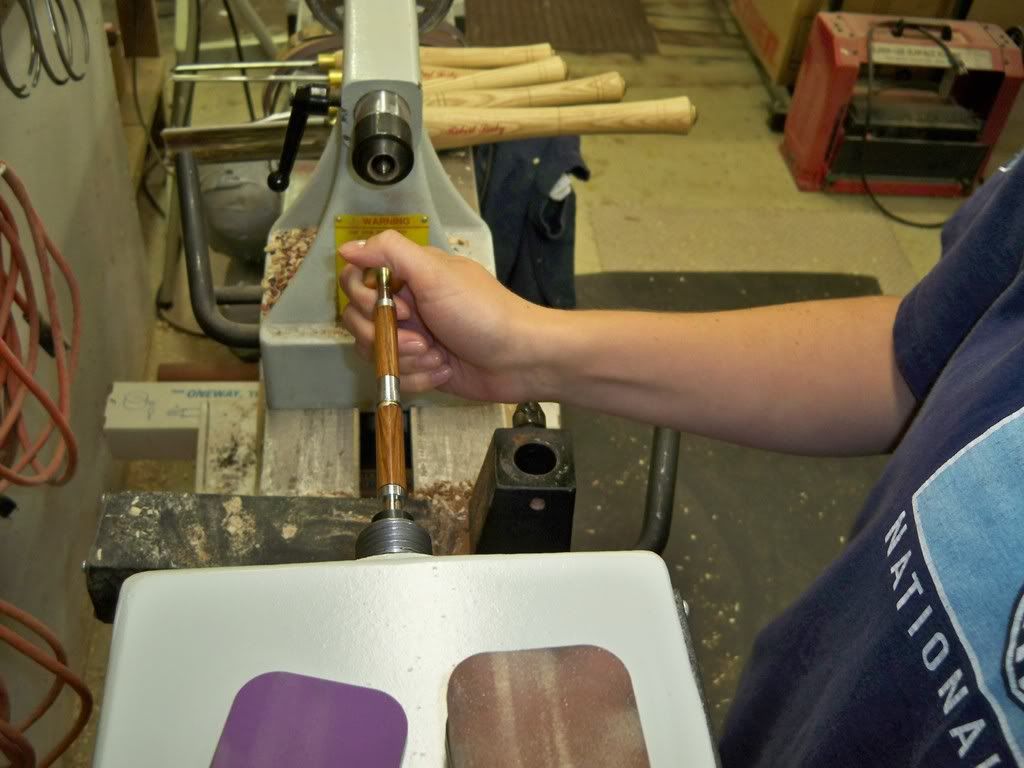 Now she has to press the "guts" into the wooden blank.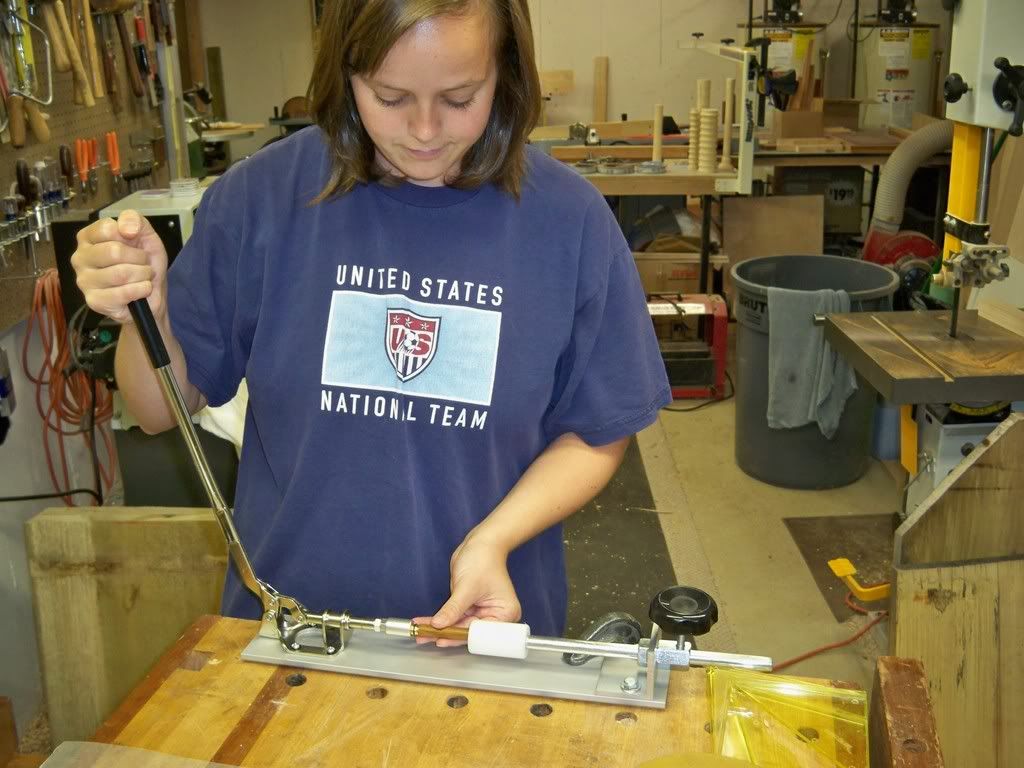 Everything has to line up just so, it needs to look great for Beth.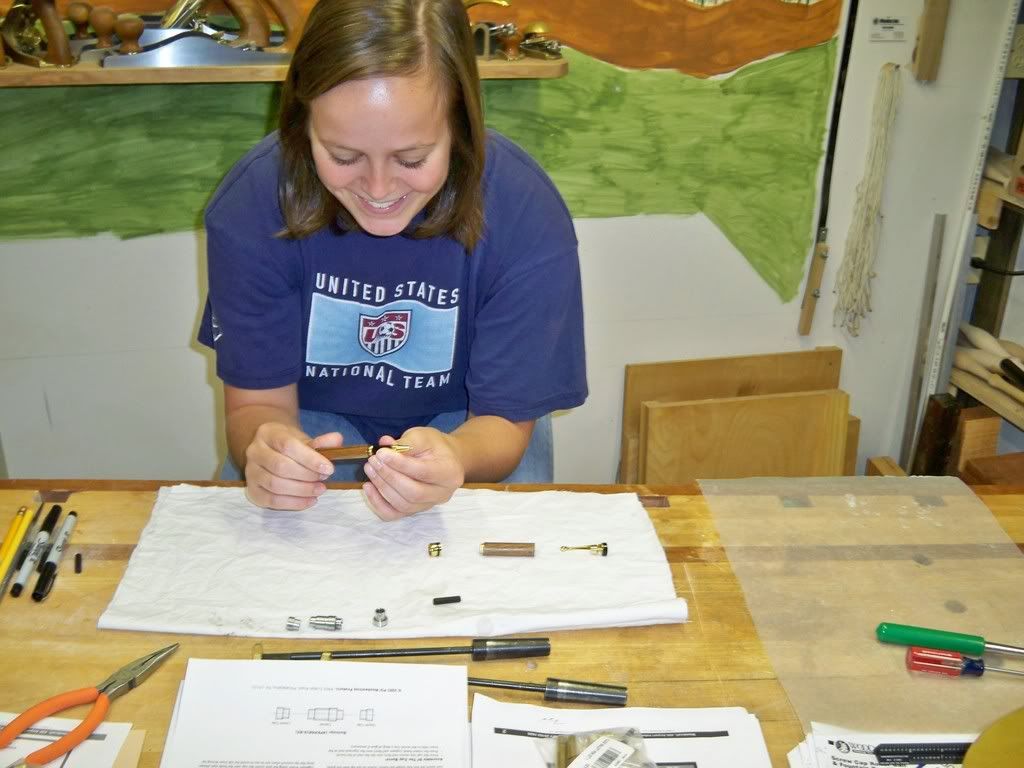 HORRAYY!.. She knew it would look great the whole time.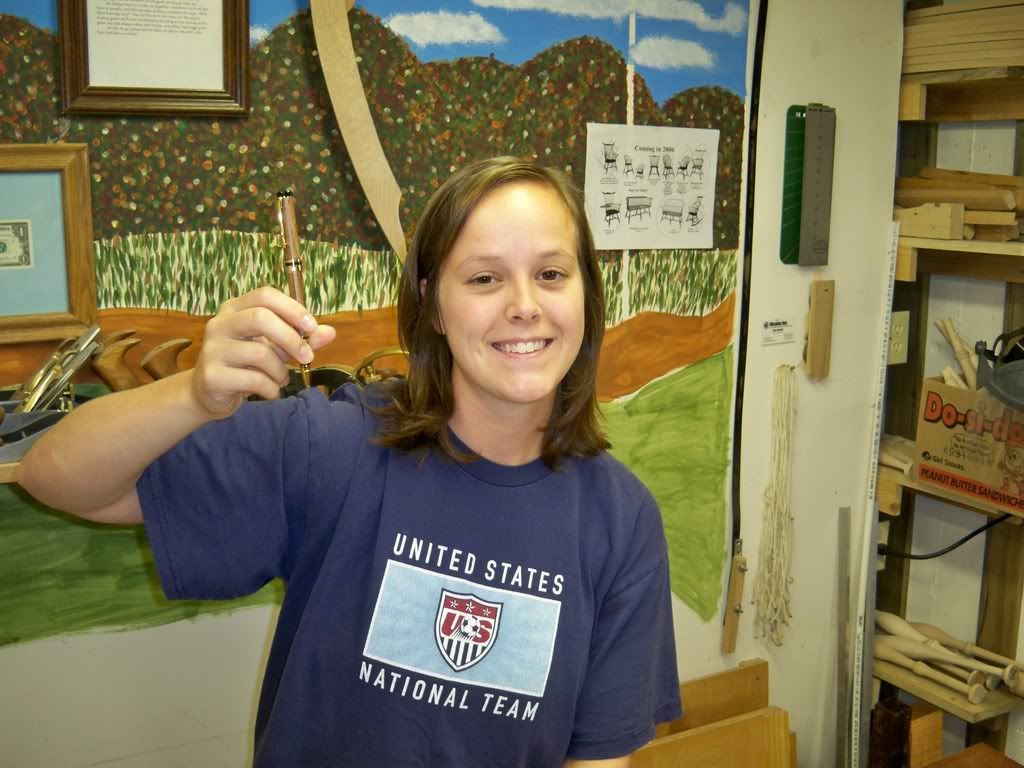 -- Every cloud has a silver lining
---
---
---
---