---
This is a cedar chest that I built as a gift for my brother-in-law's upcoming wedding. I based the design off of a similar pine chest that my wife has had since she was younger. It is made entirely of aromatic cedar and all of the sides are angled out 5 degrees to create a 'hopper' style chest. I just recently bought a new Leigh Super jig, so I had to do some experimenting. I thought this was the pefect place to show off some dovetails. The dovetails actually turned out to be easier than I had first imagined.
One of the tricky things about this project was keeping all of the knots away from the ends so I could rout the pins and tails easier. It took some time in laying out and I was still not perfect as a couple of knots ended up on the ends after all. The tapered design did not make it any easier.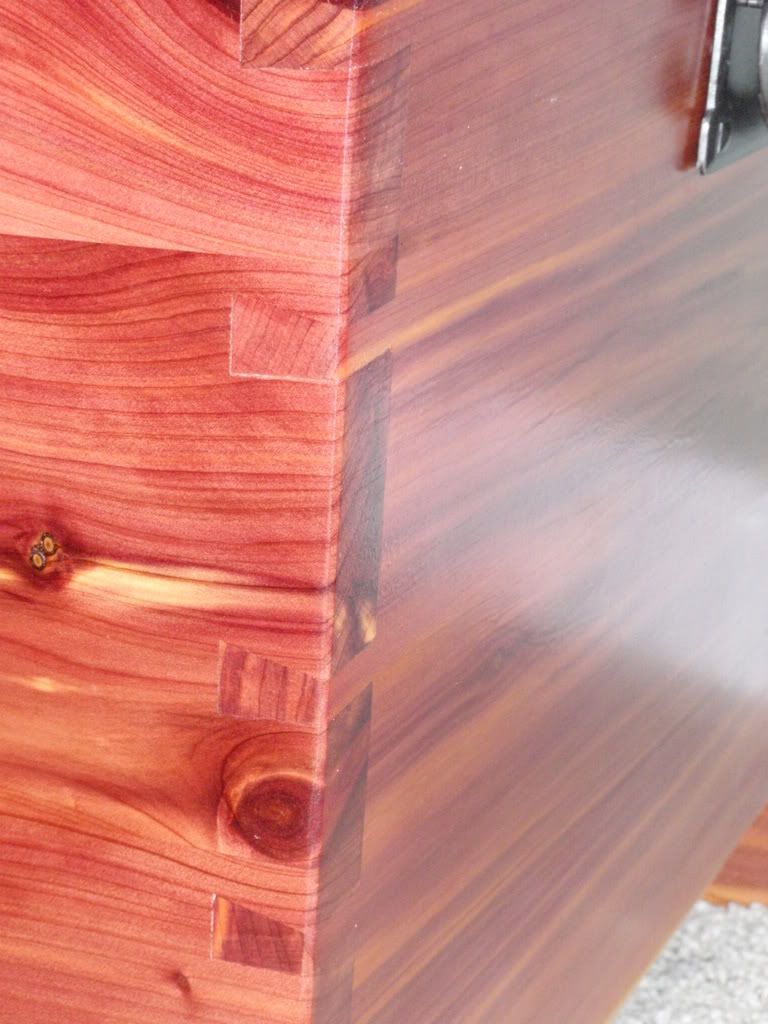 I finished it off by spraying on three coats of poly.
-- Thepps - Freeburg, IL
---
---
---
---