---
I have been on hiatus from here since the spring. Apologies. A lot has happened both good(lots of fishing) & not so good(My dear mother passed), but I am still heavily engaged in the sport. The custom net biz has been quite good, and my backlog remains out into 2014. I feel mighty blessed!
I created this net for a Hubby who commissioned it for his wife. Both are active fly fishers, and participate heavily in the Project Healing Waters. Her father was an avid woodworker and she has a love for it revealed as she recalls days as a girl in the shop of her father; The scents of different woods, the sounds of working the boards, the creativity and usefulness of it all.
The handle is oak burl that I salvaged from a wood lot in Temecula, Ca. over 3 years ago. I had it milled and it has been drying in my studio just waiting to become this! I vacuum stabilized the handle before glue up.

Here I cut out the handle's final shape on the band saw.

From there, it is glued up. The hoop woods used were Walnut, Curly Maple & Genuine Mahogany (Repurposed from scrap wood.)

Just out of glue up/clean up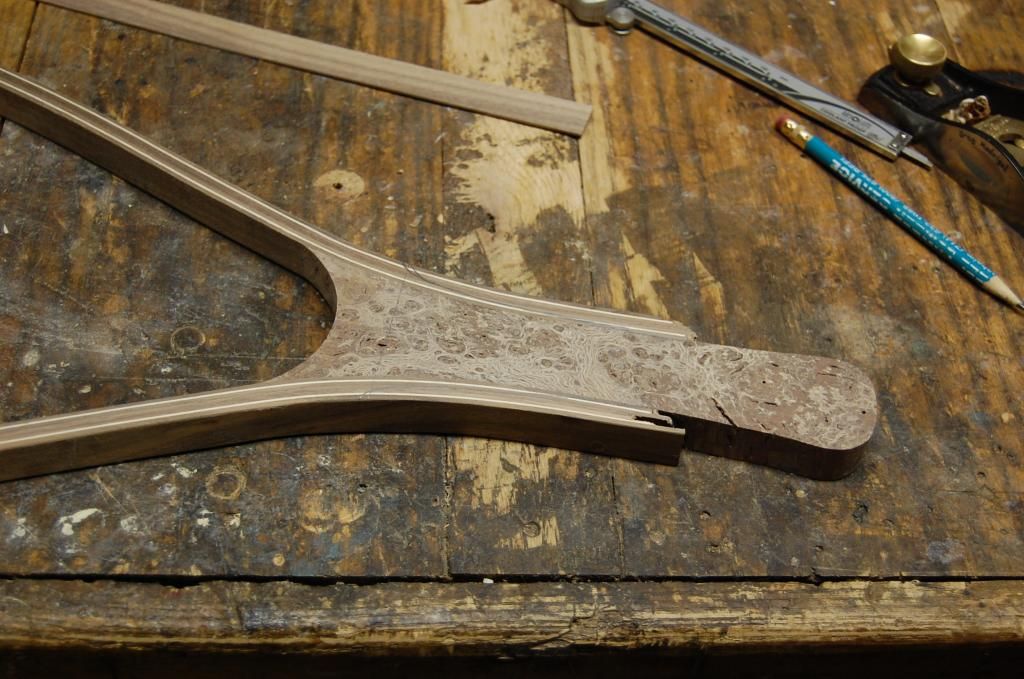 Once glued up, the handle is shaped using a series of rasps and files, then sanded till it feels nice.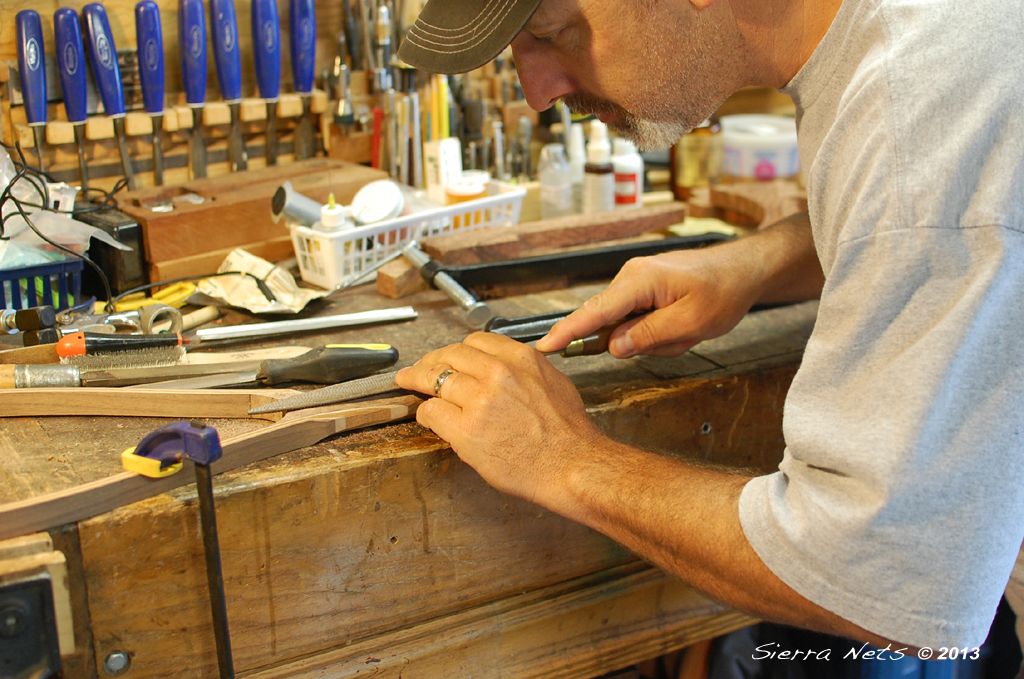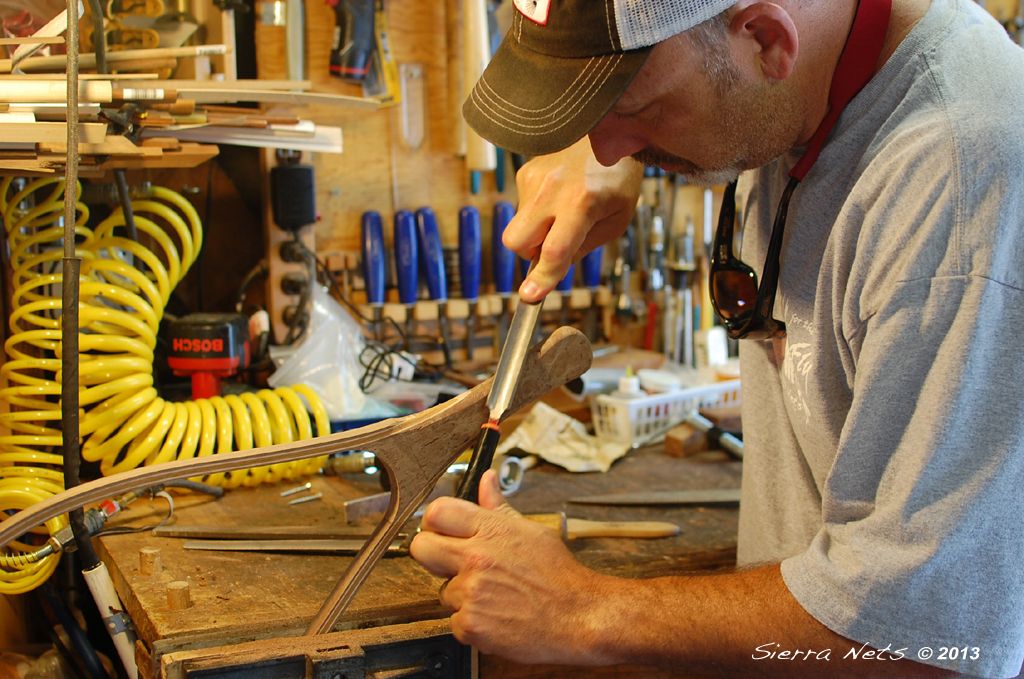 Heating the copper ferrule blank before pressing it home.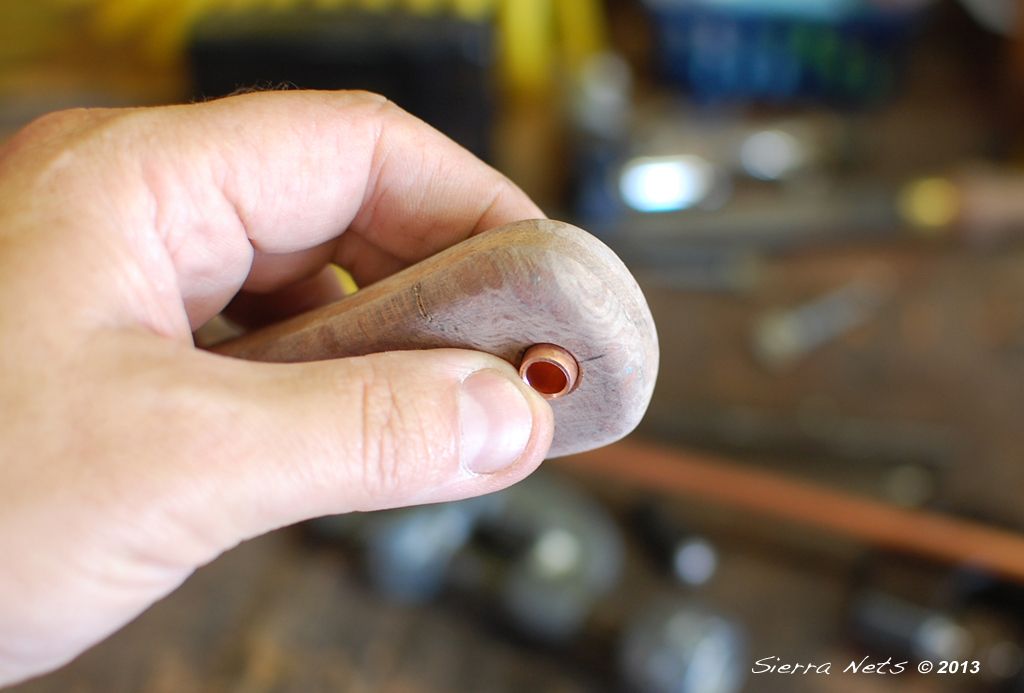 Countersinking the copper ferrule.

Here I am inscribing the year into the hoop.
And after about 10 grueling hours of individually inlaying each end every piece of Kingman Turquoise, along with copper, and 10 hand-rubbed coats of a proprietary finish, this is what we got.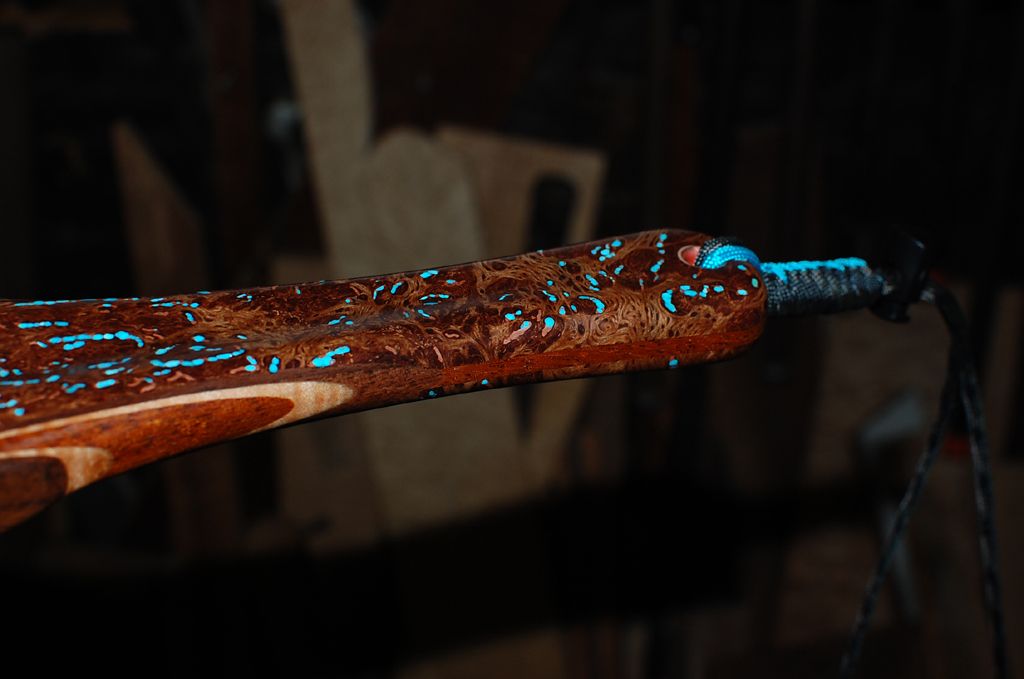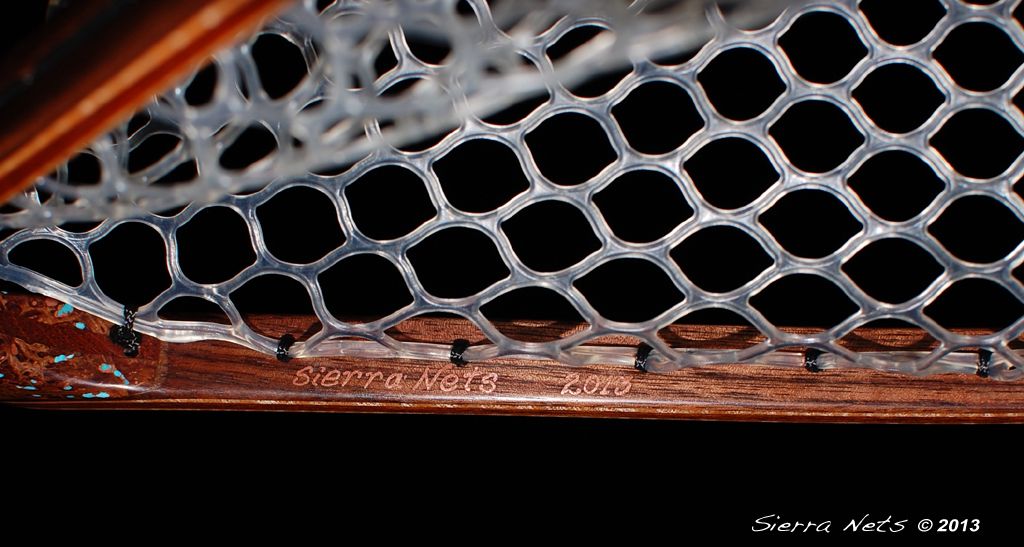 Here is the matching Magnetic Net Release. Also made of stabilized Black Oak burl with Kingman Turquoise & copper inlay.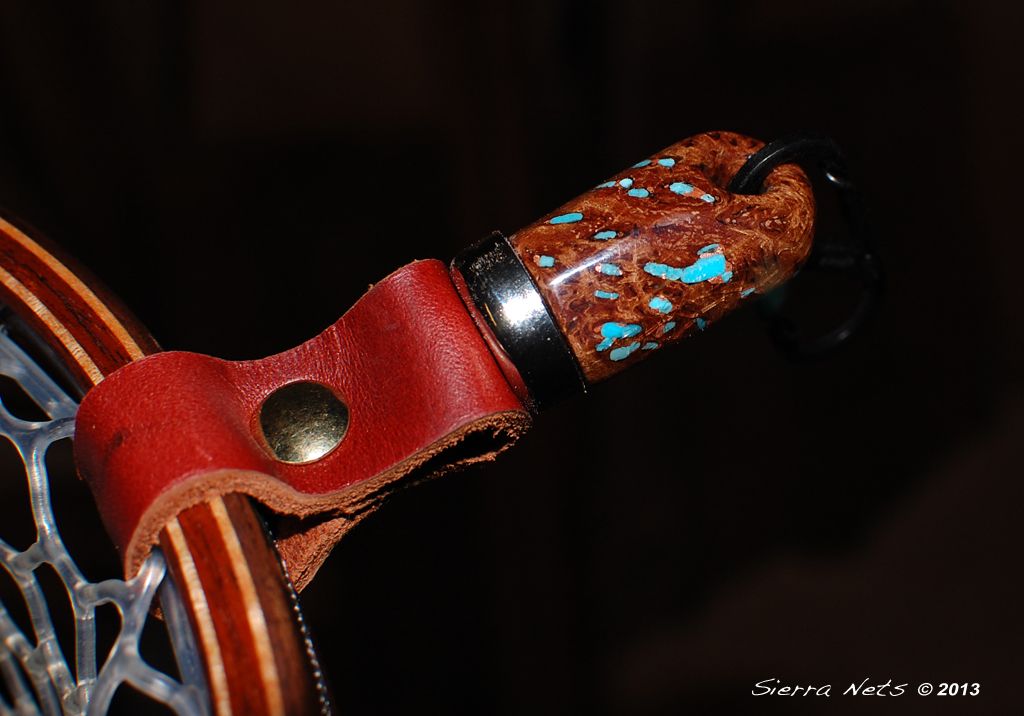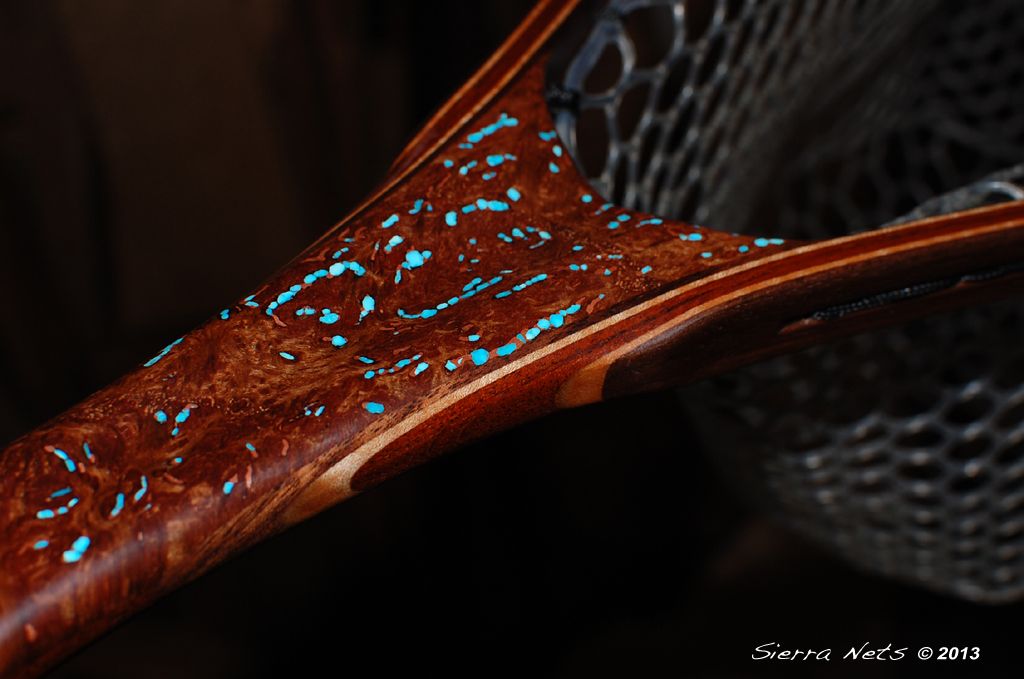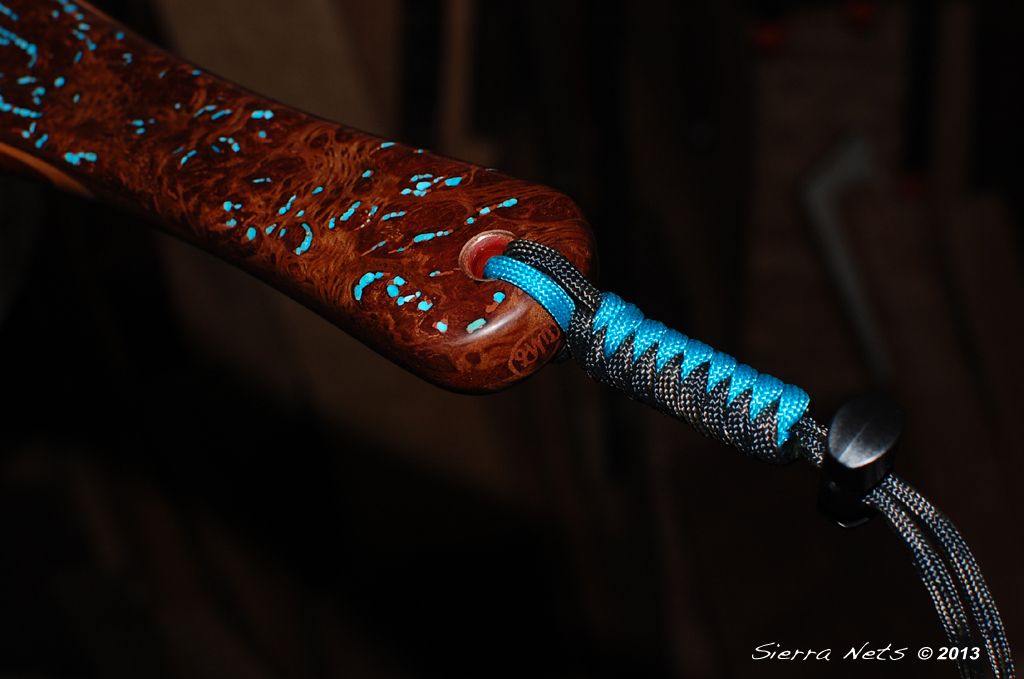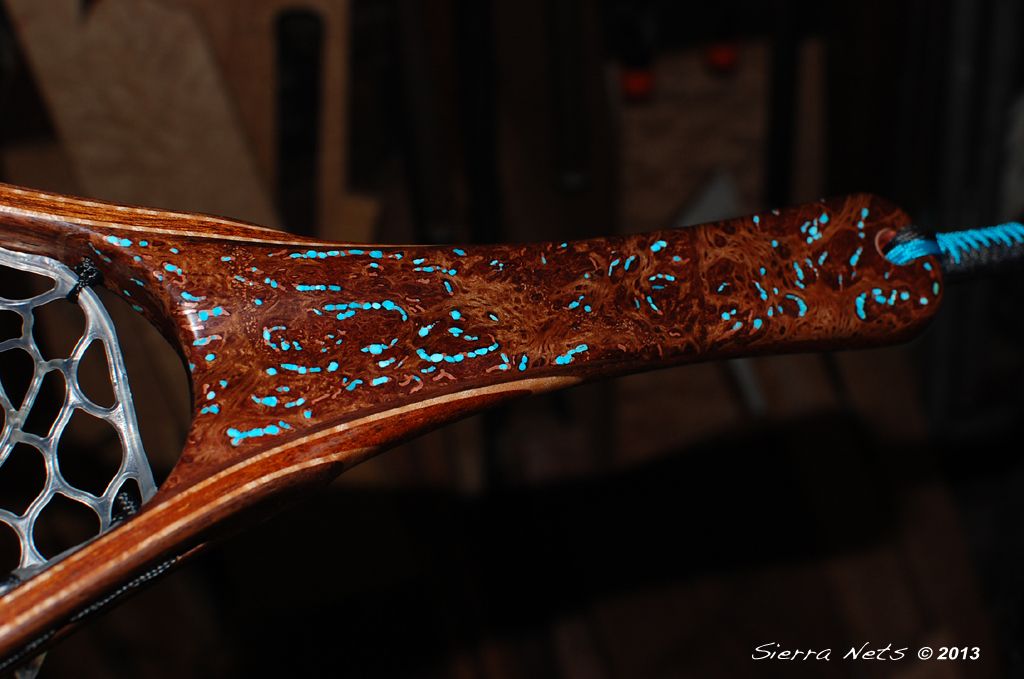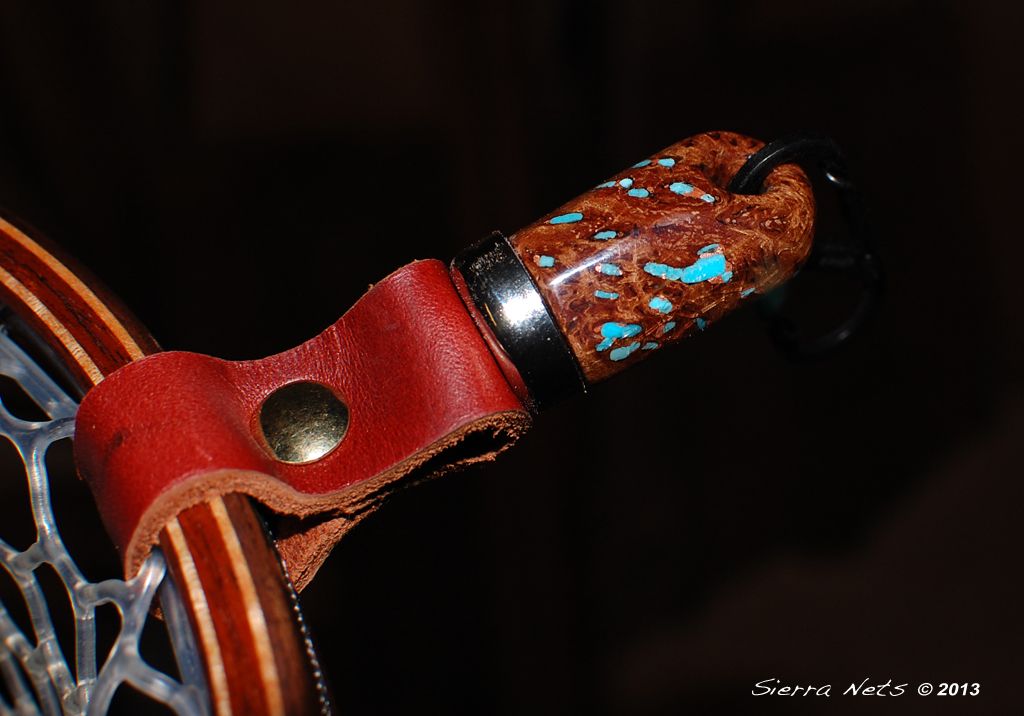 I hope you enjoyed.
-- You don't have a custom made heirloom fly fishing Net? http://www.Sierra-Nets.com
---
---
---
---