---
Over the last week or so I have been posting projects I have completed over the last couple of years or so. This is a bookcase I designed and built in 2006 for my own office. This is a rather bold and brassy piece. Literally. I designed and fabricated all the brass features and hardware on this bookcase except the door hinges and catches. These details include a medallion at the base, columns uniting the upper and lower cases, handles on the doors in the lower case, knobs on the map drawer, and finials to top the upper case.
The drawer is for maps and other pamphlets. The drawer has a lid so when you pull it out you can rest reading material on it or lift the lid to retrieve a map.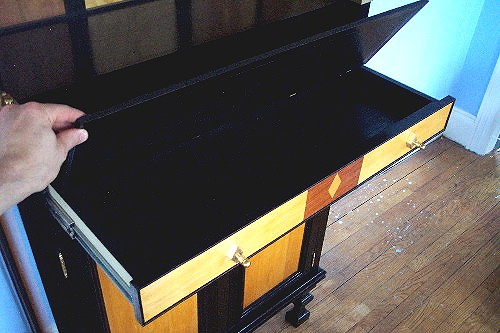 The design is based on architecture from the Empire Period-specifically the "Mansard Roof" line.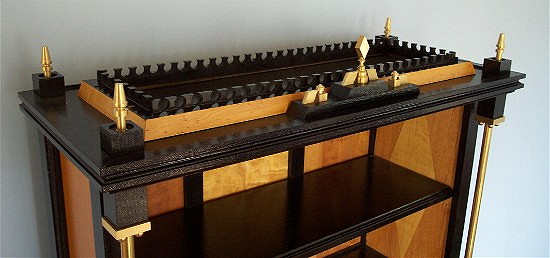 A theme of diamonds and turnings starts with the center top Pediment.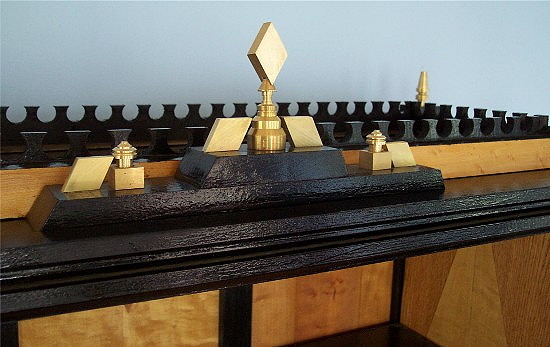 The side columns feature a 5/8" diamter rod separating a The base and top , each of which feature a 1/2" platform and four 1/2" diamter balls .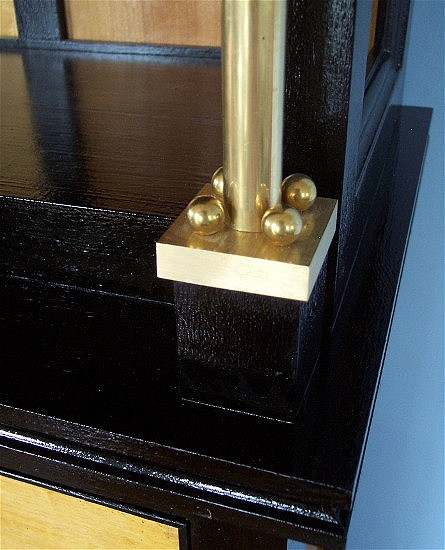 A Brass turned finial caps the design.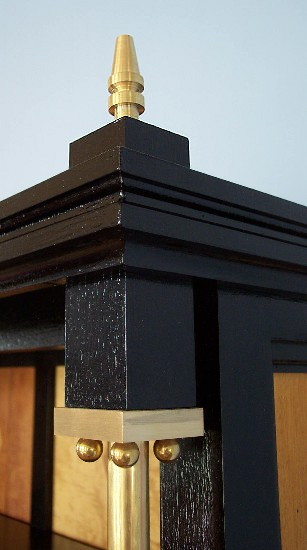 Hand turned hardware for the doors and drawer.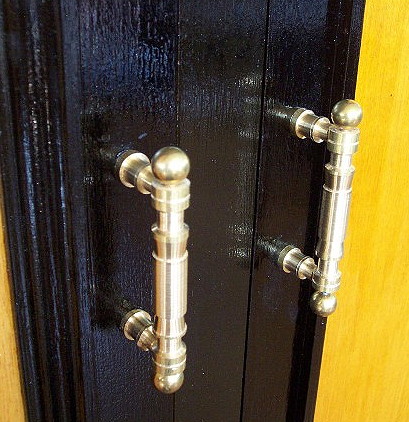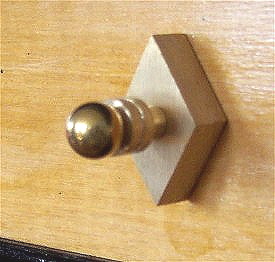 At the base- A medallion of Balls and Diamonds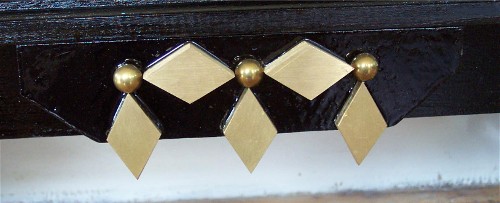 In addition to the brass, this design features veneers of Quarter sawn Anigre, Cherry, Maple, Mahogany, and Red Oak. The frame is constructed of ebonized Walnut and Poplar with a shellac finish that yields a compliment to the brass, lighter veneers, and inlays. Thanks for looking. Alan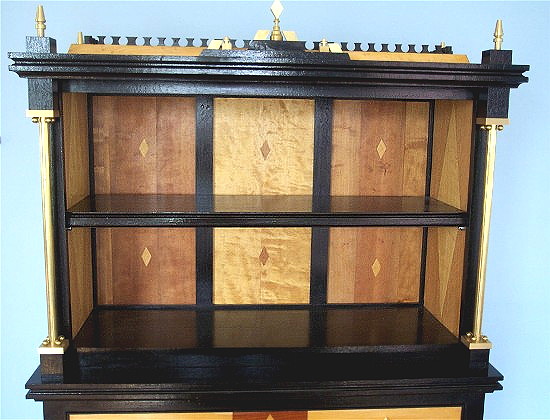 ---
---
---
---