---
While I love Wood working, I also have a home recording studio. One of the other forums I contribute to, The Studio-Central forum is full of studio owners, professional engineers and a large degree of industry experts. One of them designed a Microphone preamp that he sells in a kit. Well, I bought one, and after quite a bit of soldering, I figured I would make a case for it out of a Cookie tin. So I cut it up and installed it. I also found some vintage VU meters on eBay for $30. Then I made a face plate out of some spare 1/4 inch ply that I stained and added several coats of poly. The result is the first pic above.
The pre worked great. Incredible gain for my Ribbon mic, and no distortion. So I decided to make a 2 channel rack mounted version. However finding a 2-space rack chassis new runs in the neighborhood of $200. Which I thought was unnecessary, so I searched out eBay, and lo and behold I found an old (*broken) 2 space network switch for $14. I gutted it…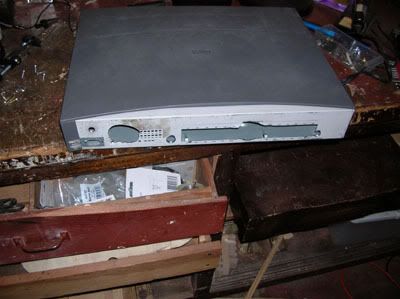 and for the face plate, I again used the 1/4 inch ply stained.
then applied the poly urethane.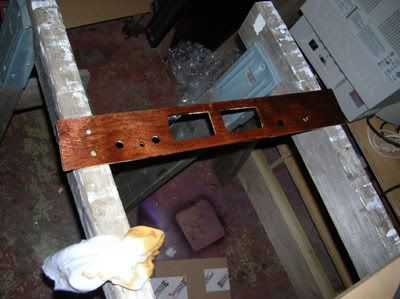 And finally wired it all up.
and Here is the finished result.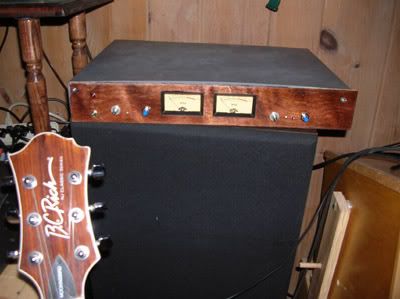 I added these really cool vintage radio knobs, which aren't included in the pic.
Oh, and it sounds fantastic.
-- When my wife ask's what I have to show for my wood working hobby, I just show her the splinters.
---
---
---
---