---
I have a couple of these old redwood planters in my yard. I've been eyeballing the boards for a table for some time now and decided to start demo today. Was a chore getting them free! I have three boards that are a full 2" X 12" and 10 feet long, and a fourth board that is only 6' long. Hoping I might be able to salvage enough to make a 5' X 3' table top and legs. I cleaned up a small portion that had cracked and rubbed some oil on it. Looks like it might turn out to be beautiful wood. Considering leaving some of the big circular saw marks. Amazing this wood has been out in the weather for decades and barely had any rotten spots.
Well after sitting around in my shop for a year and a half I finally got to working with this old reclaimed redwood. Going to make a painted pine trestle base for it.
http://youtu.be/mhrFN1yaxFs?list=UU3sisdRD45qD4hy49O0zpEQ
Glue up went well. There s over 350 years of growth in each of those boards. Boggles my mind that they were just sitting out in the weather in my yard for decades.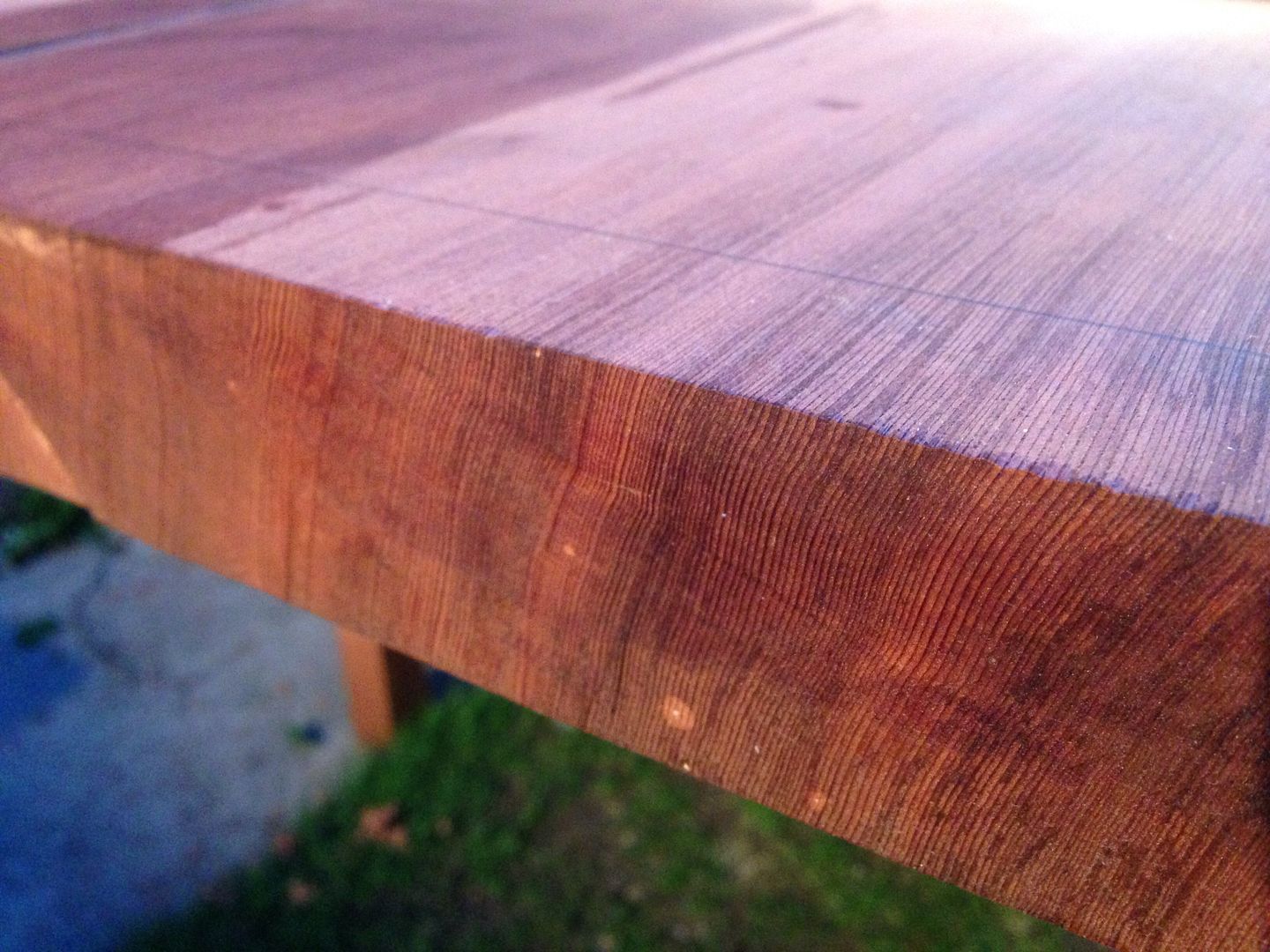 ---
---
---
---