---
I made this jig for cutting the binding rabbet on a guitar I was making.
Because of the radius on the top and back of a guitar it is difficult to cut a square rabbet. This keeps the router bit square by riding a sled attached to a slide guided by a bearing. The design is based on a machine from lmii.
The bit is in an old craftsman "dremel". I didn't have a trim router at the time. It is held to a sled made of 1/2" baltic ply left over from a cabinet job. The sled rides on two drawer glides. They are attached to the base. Which is half of the post and the base of an old craftsman drill press.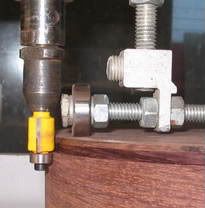 The bearing was scavenged from a box of old router bits. The 90 degree part of the bearing guide was a post in a circuit breaker box.
It's beauty lies more in function than form.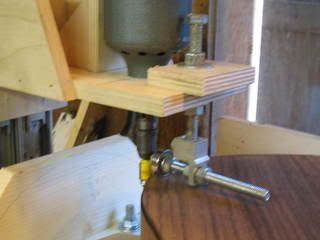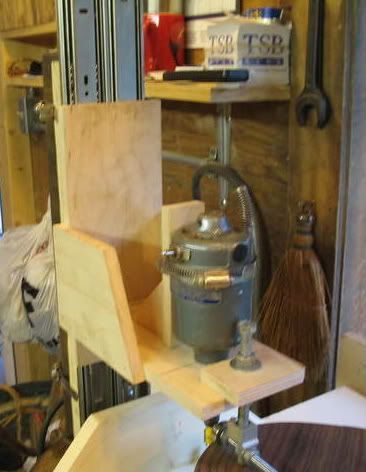 -- What do you learn from being right?
---
---
---
---