---
I started with over 5 inch think block of maple – walnut – maple sandwich that I was going to turn into a large bowl.
But the top pieces of maple were not laminated well enough and they broke – second and third pictures. My face-mask earned it's keep big time. Then I decided to make a smaller bowl, but it came apart too. The glue seam let go about 75% of the way around, but held fast at one spot and pulled a bunch off off the walnut. – fourth picture. This time my face shield payed for itself many times over as I was hit with significant force right smack in the shield.
So I made what I guess is a cake display platter, and it turned out GREAT!! There is just a bit of sapwood at the edges, and I think it adds a bit to the look of the piece.
I looked around for advice and think I have been clamping my pieces too tight for too long and that is likely the cause for the glue failure. (Too much squeeze out and full cure under pressure tends to make the bond brittle.)
Goggles would have left me injured I am sure. A full face shield is the least I ever use when working on a lathe.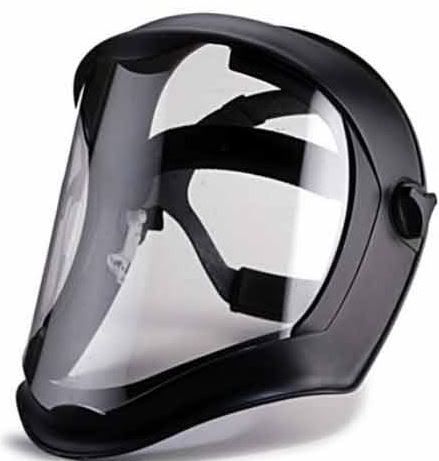 -- Don't try to figure it out... just turn it.
---
---
---
---