---
My Mum and Dad wanted a cabinet / set of drawers for their home office. I originally planned to build it out of MDF and paint it, but that plan soon grew (as do all my projects) into something much more. It started when I saw some nice maple ply on sale in Home Depot. I picked out a couple of sheets that showed some nice ribboning in the grain. Then I thought about how to edge the ply. I decided that I would use cherry.
I mitred cherry around the top and bottom panels and down the sides. I also added a piece of cherry to the front of the shelf. I used a ton of biscuits in this project. I made frames (similar to ones you'd find inside a carcass to support drawers) that I used to attach the sides to the top and bottom. I then added the cherry "face frame" that divides all the drawers.
I used the same ¾ maple ply for the back. I prefinished all of the parts prior to assembly. I used three coats of Danish oil and sanded in the 3rd coat with 400 grit wet/dry sand paper. I then used watco's wipe on satin polly over the top to protect it. I added three coats of polly sanding prior to the final coat.
I used ½ inch Baltic birch for all of the drawer boxes. I dovetailed all of the corners with my PC dovetail jig. The drawer bottoms are ¼ inch Baltic birch. I used the same finish on these as above.
The drawer fronts were a little trickier but I think were worth the effort. I first ripped some strips of ¾" x ¾" cherry and an equal number of ¾' x ¼" curly maple. I glued these together to make 1" x ¾" strips. I mitred these around more of the ¾" maple ply. I used biscuits to attach this edging. Once done and planed/sanded smooth, I finished the drawer fronts in the same manner as everything else.
I installed the drawers on glide rite self closing runners. I also bought the drawer pulls as a 10-pack (much cheaper that 6 individual) from glide rite.
The feet I bought from Van Dyke's restorers and finished the same as everything else. I think I used about a gallon of Danish oil on this project.
Here's the cabinet while still on top of my roll around shop cupboard: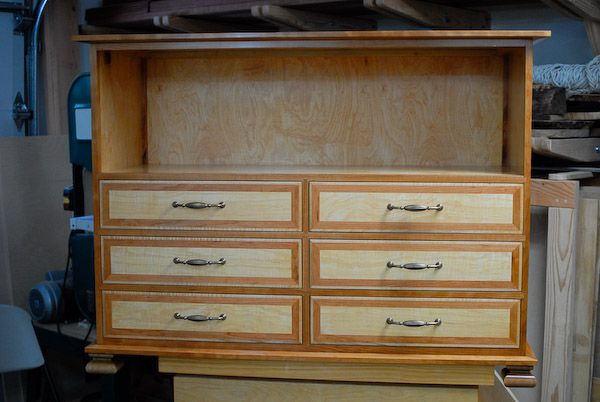 I installed all of the drawers while it was on top of the roll around shop cupboard. That made life a lot easier.
Here are the drawers: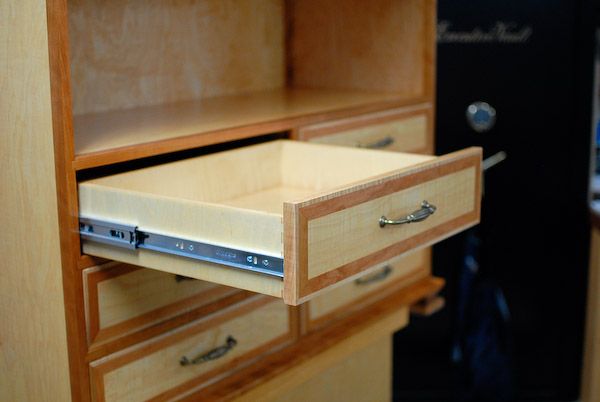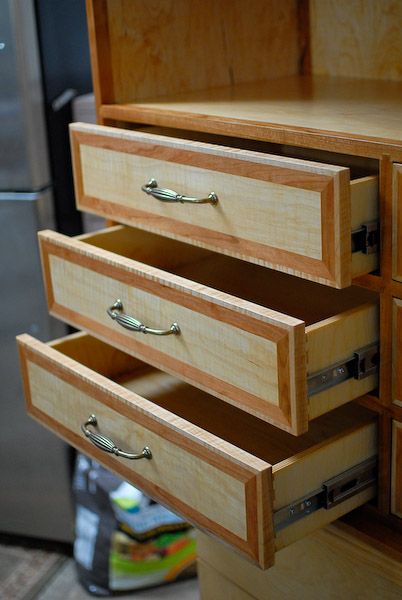 And some closer shots of the drawer fronts:
Side view: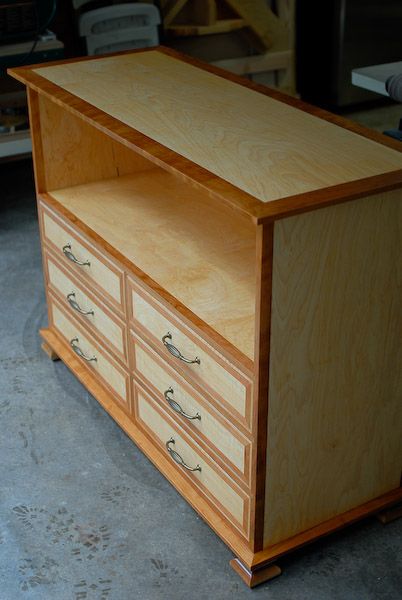 And the back: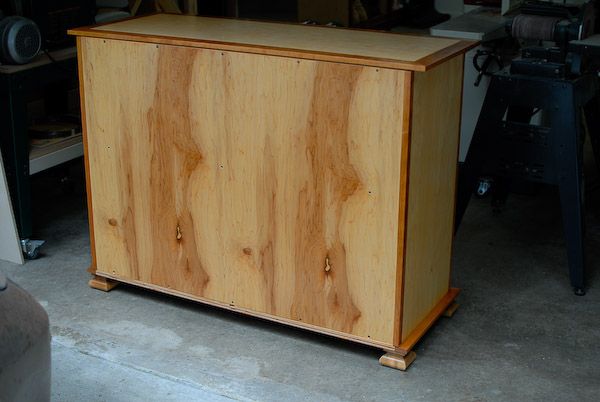 The top: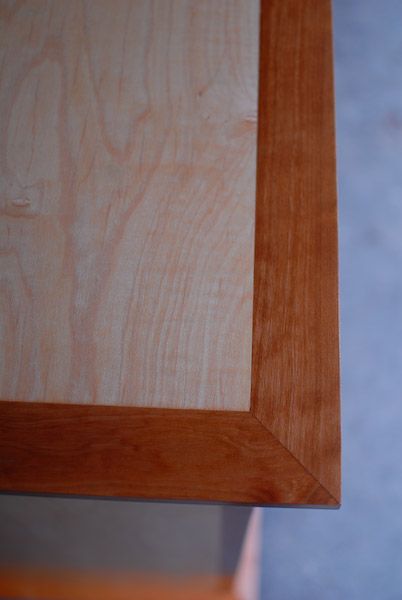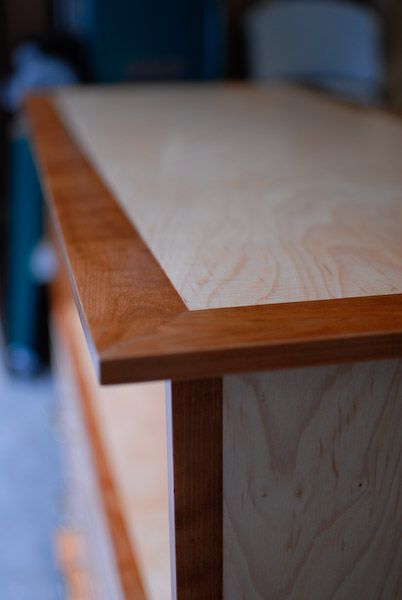 Here's a few more: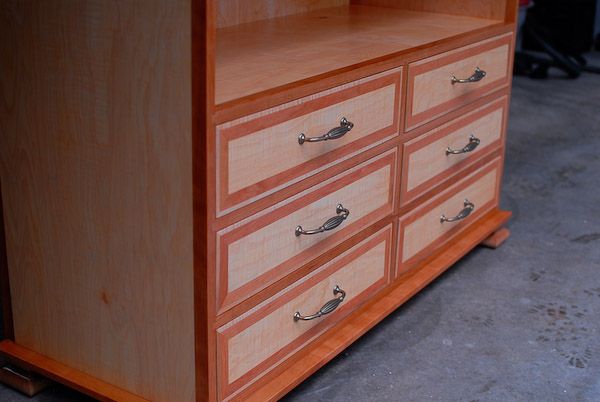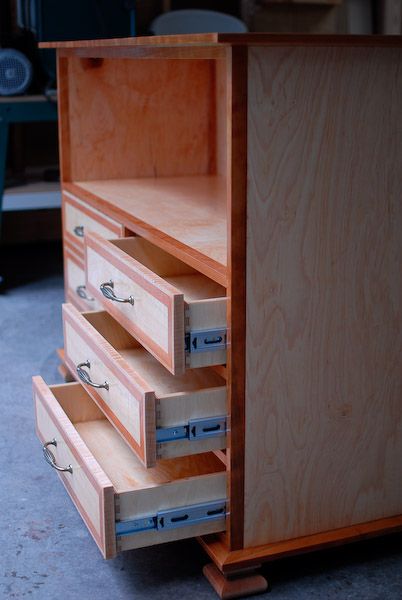 I have made a bunch of shop projects in the past and some kids furniture, but this is my first "fine woodworking" for lack of a better term, project. I am really happy with the way it turned out and am glad I didn't go the painted MDF route. I will restrain myself and not point out all of the errors, there are a few or course. I see them, but most non-woodworkers won't.
As always, I appreciate your thoughts and opinions.
---
---
---
---