---
I just finished up my Moxon build. I am in the middle of building a workbench and needed something to help hold things still during the build. I decided to build the Moxon first so it could help me out on the rest of the bench.
The hand wheels are made of Oak and Padauk drilled and tapped. They work great and no need for me to buy any 1" acme nuts!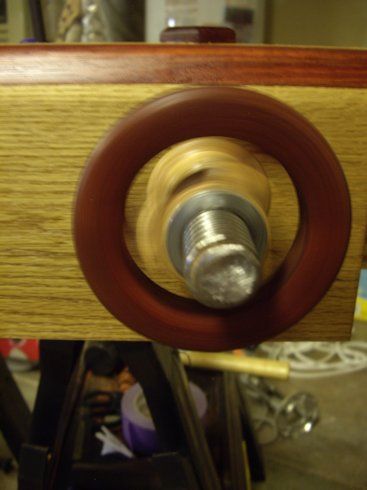 Thanks for looking!
-- Eric - "I'm getting proficient with these hand jobbers. - BigRedKnothead"
---
---
---
---