---
My wife has needed and wanted a good rolling pin for many years. I just got back into woodworking after over 2 decades off. On the weekend I posted my first project, this is my second.
The handles are made of cherry, and the main roller is ash with a center accent piece of cherry. I started with boards and glued them together so that the two thin cherry pieces would leave a 5/16ths hole down the center of the piece. I don't have a drill press or other good way to drill a 12 inch hole straight through and this square hole was a good guide for my 6 inch drill in from either end when the job was pretty much done.
I bought at 5/16 inch rod to put through the middle. I threaded both ends to receive a nut which was put into each handle piece. The threading was about an 1/8th inch less than the length of the rolling pin so that when the handles were tightened fully they would hold fast and still allow the rolling pin to roll.
I finished the handles with shellac followed with wax. Since the rolling pin touches food I finished pin only with boiled linseed oil. All pieces were sanded from 80 through to 600. (The glass of water in one of the pics was what I used raise the grain during sanding)
It's too bad that the nice looking end grain is hardly visible.
Dimensions: Rolling pin – just over 11inches long and 3 1/2 inches in diameter. The handles are just under 5 inches long each.
The pictures should answer any questions, but if not, feel free to ask.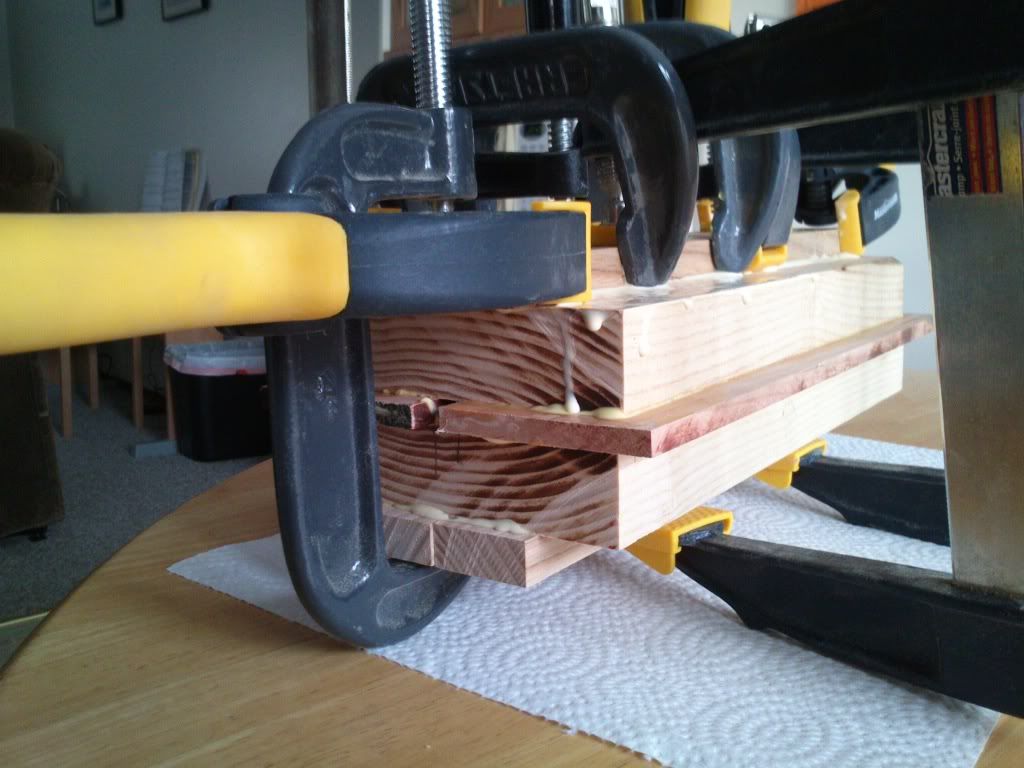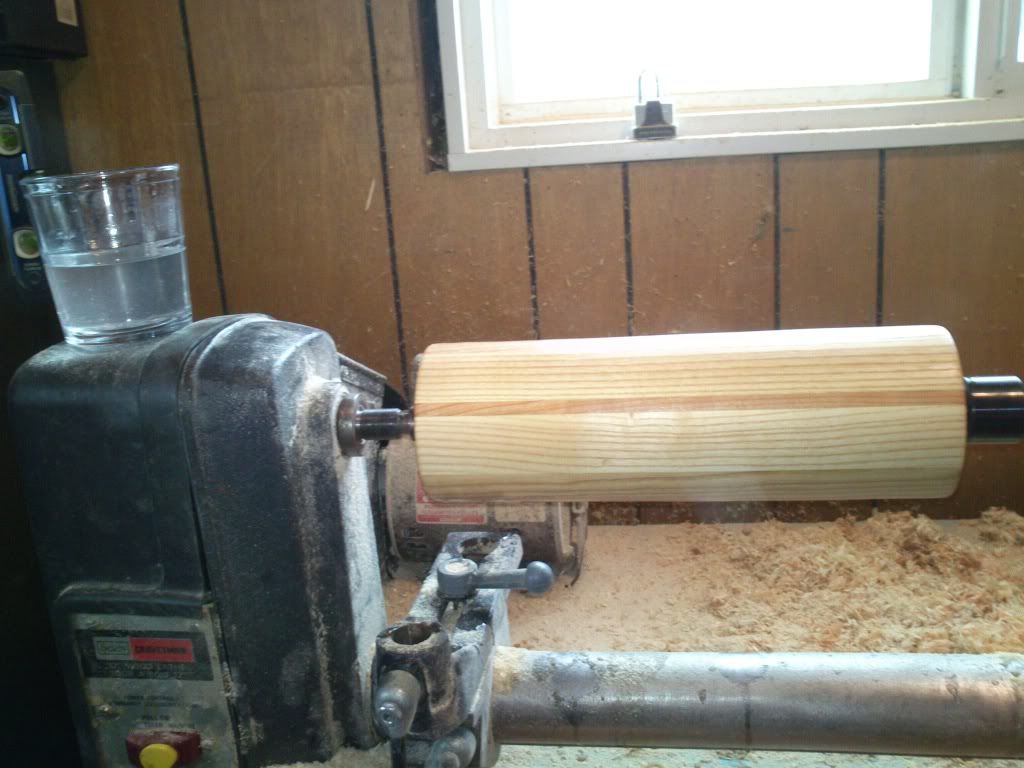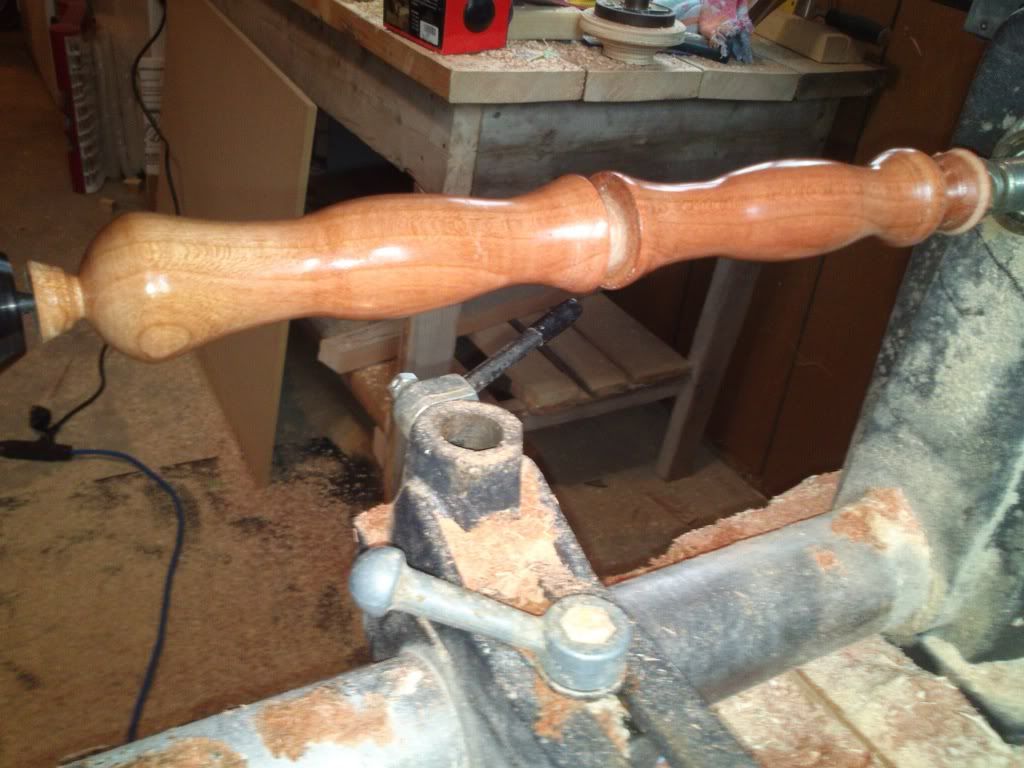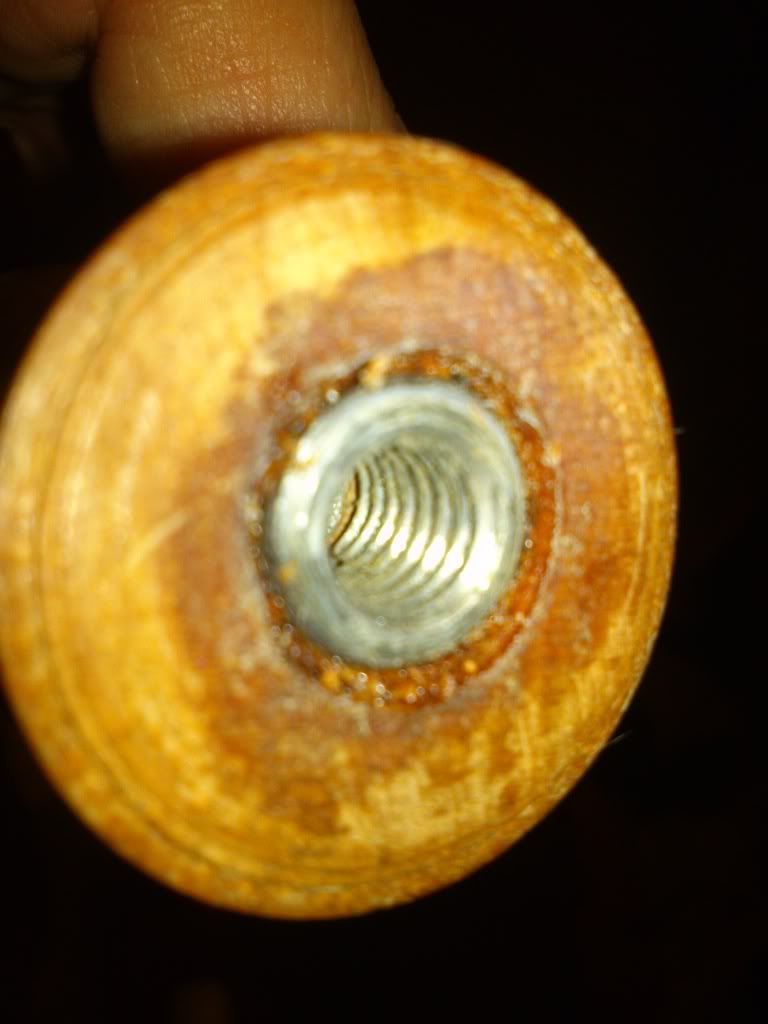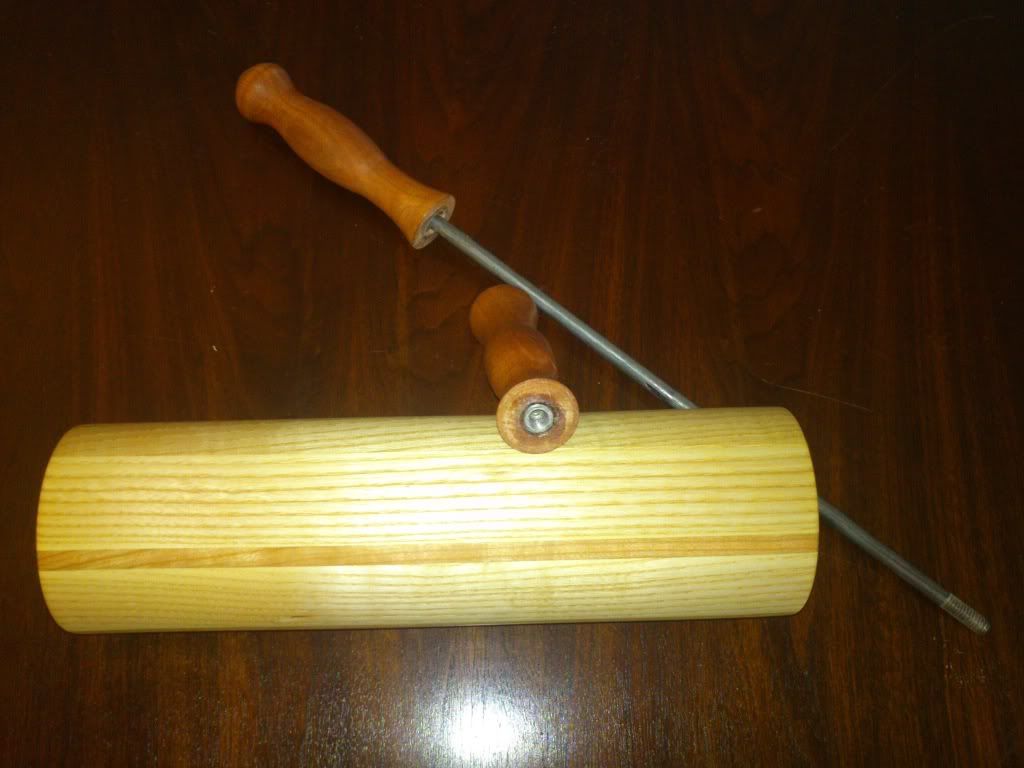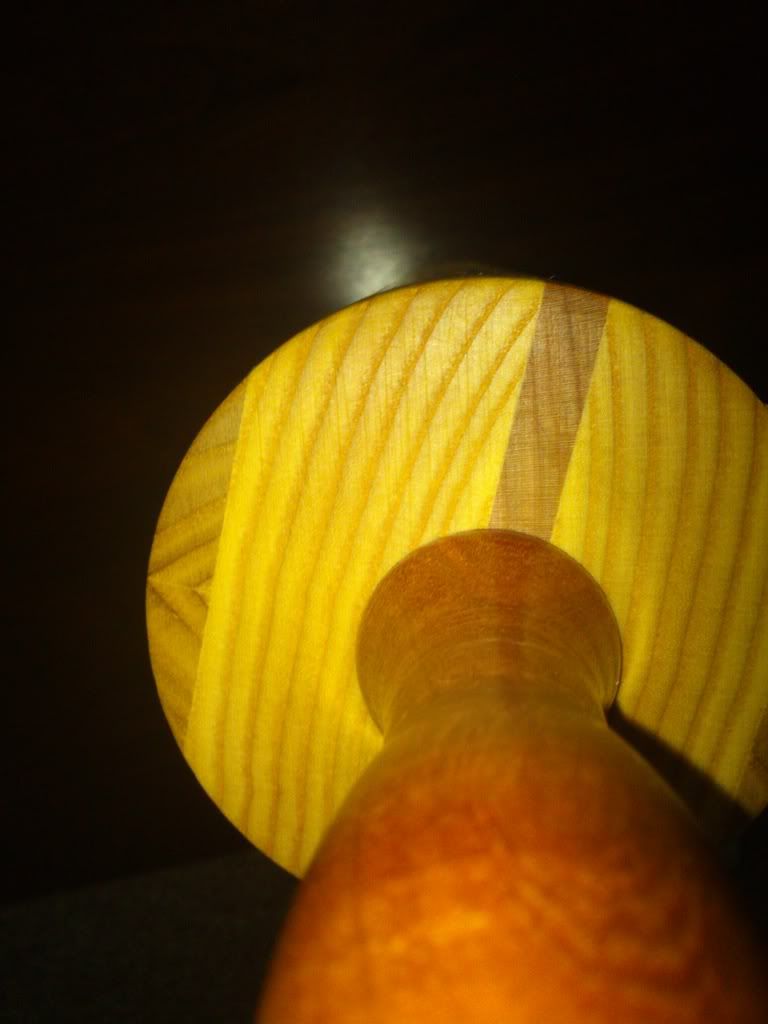 -- Don't try to figure it out... just turn it.
---
---
---
---