---
I have done no woodworking since high school. I got a lathe in trade for an old laptop to get me back into it.
I didn't want to use solid wood on my first project because I wanted to see if I had any of my skills left.
This was 10 year old 1/2 inch construction grade used plywood that I started with. I glued a bunch of blocks together and then mounted them on my lathe.
I used only a 1inch and a 1/4inch gouge as I don't have many tools. The bowl is not properly deep or wide, and the thickness of the wood in the bowl is well over an inch. I need to get some other tools that I am comfortable working inside the bowl with. In high school I never did any such bowl work so I did ok for my first time, I think.
This plywood had many voids and holes in it, and I did not try to fill any of them. The project was mostly to test out my turning skills. I sanded the plywood from 80 trough to 440.
I have very few finishes on hand so I use shellac to seal the wood and then finished it with wax paste.
All in all I am happy with this first project in years. It took me many days because due to my disability I cannot stand for very long at all. Looking forward to makeing my wife a proper hardwood rolling pin soon, I already have some ash and cherry picked out for that project, but before that, I think I will turn another plywood job – a small bowl or plate.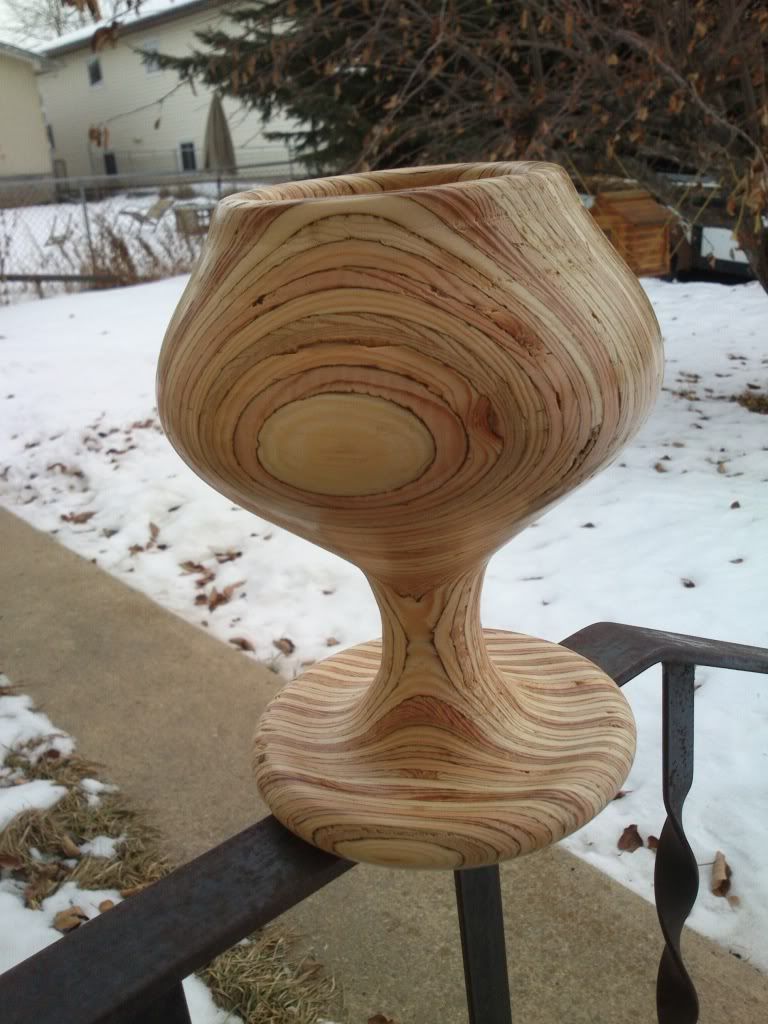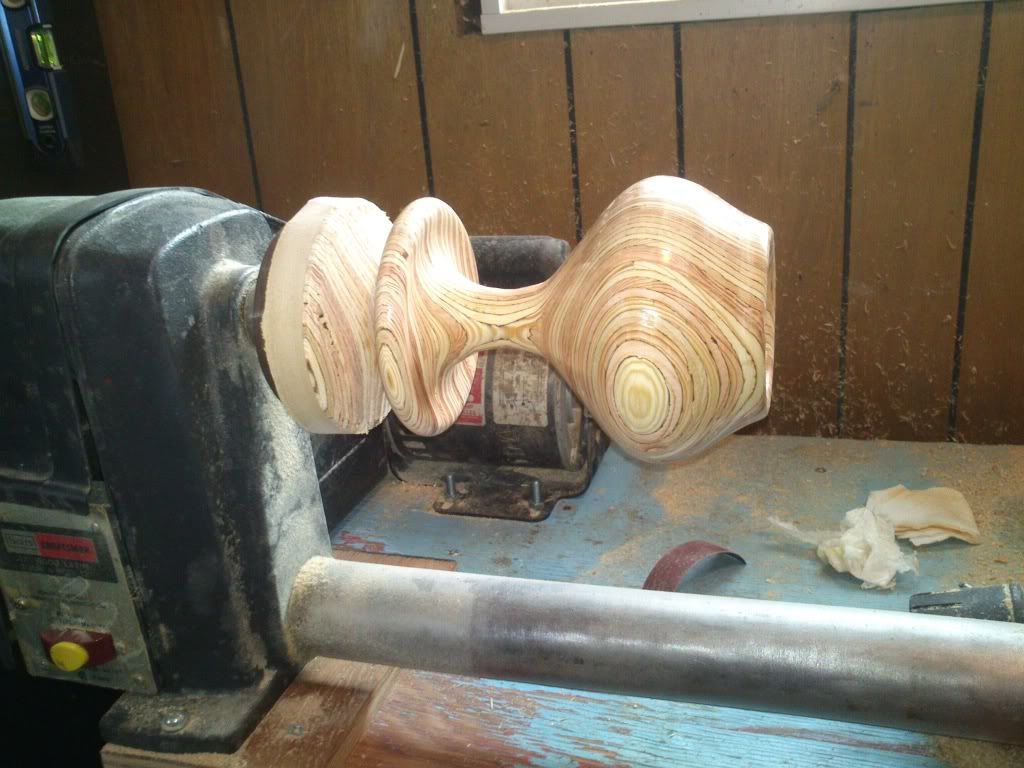 -- Don't try to figure it out... just turn it.
---
---
---
---