---
This is the second piece I made in my wife's Dining room set, the Buffet/China Cabinet
Made of Curly Maple and Birdseye this piece took about 4 months to build working weekends and nights. It also has tapered legs that mirror those on the Server. The finish schedule was the same as the Server in my previous post. This piece has some custom features that were on my wife's wish list…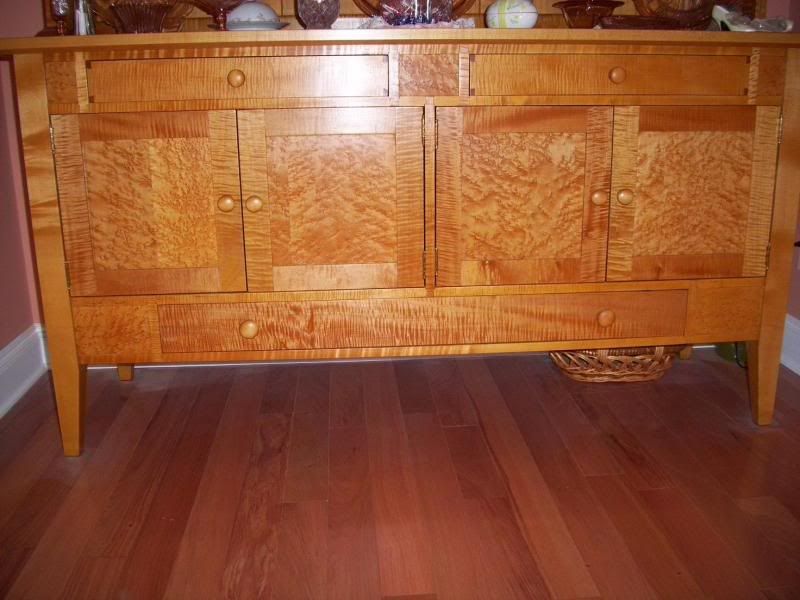 This is a view of the lower cabinet. There are four doors with raised Birdseye panels, one large bottom drawer (details on that later), Two narrow upper drawers that aren't really drawers and some nice Birdseye Maple inserts as accents.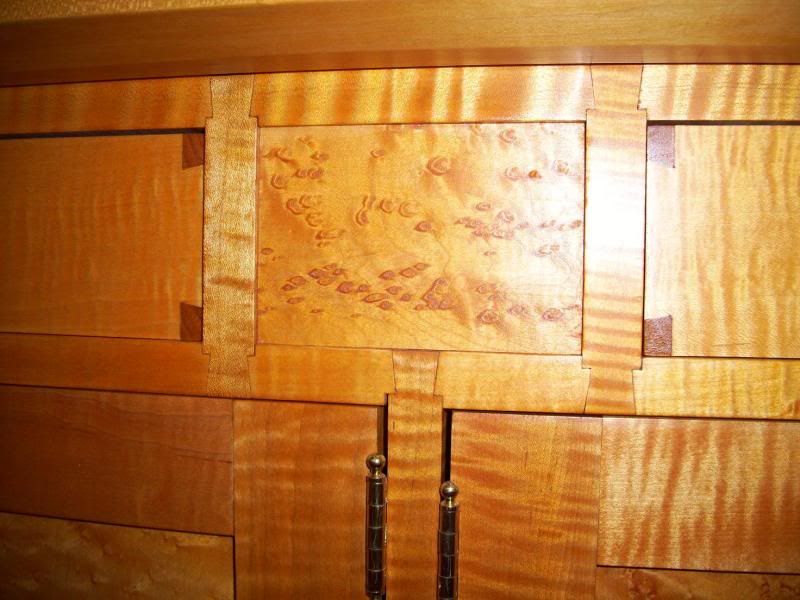 Here is a close up. All the drawer and door dividers are locking dovetails. You can see some of the Birdseye accent pieces.
You can also see the single dovetail detail of the top two drawer fronts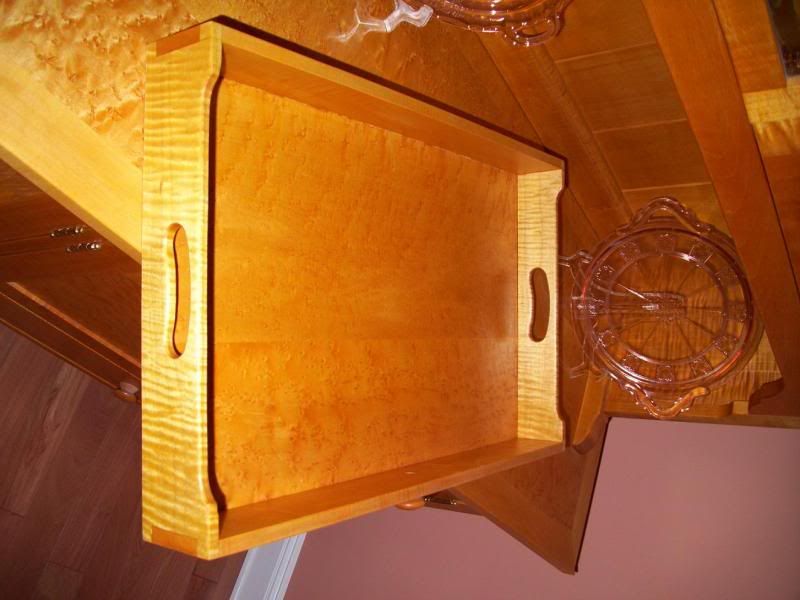 When you remove the two upper drawers you can see they are not drawers at all! They are serving trays! complete with hand shaped cutouts for holding. They are made from 1/2" Curly and Birdseye Maple with solid 1/4" Birdseye bottoms.
These serving trays can be removed and uswed too serve food or drinks. And so the piece wouldn't look funny with the drawer removed, I made a false drawer front to be inserted whenever you remove a tray for use…
Here is a close up of the top drawer/tray and the two inset doors below..
This is a picture of one of the raised panel doors.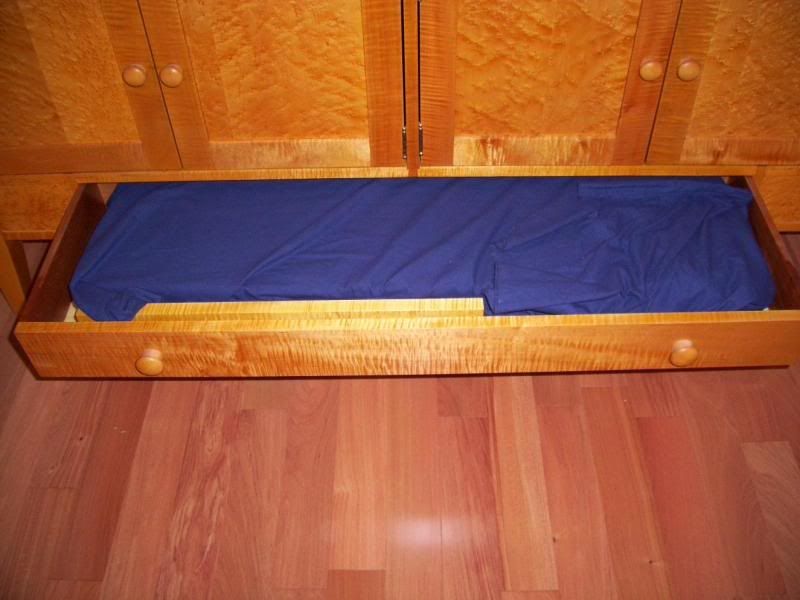 This is a picture of the bottom drawer. It is sized to fit the two leaves of the matching Dining Table (next posting)
Because the lower cabinet will hold all of the china, the cabinet bottom needs to be strong and support a lot of weight. There are two 6" wide vertical interior dividers each with triple tenons to help carry the weight.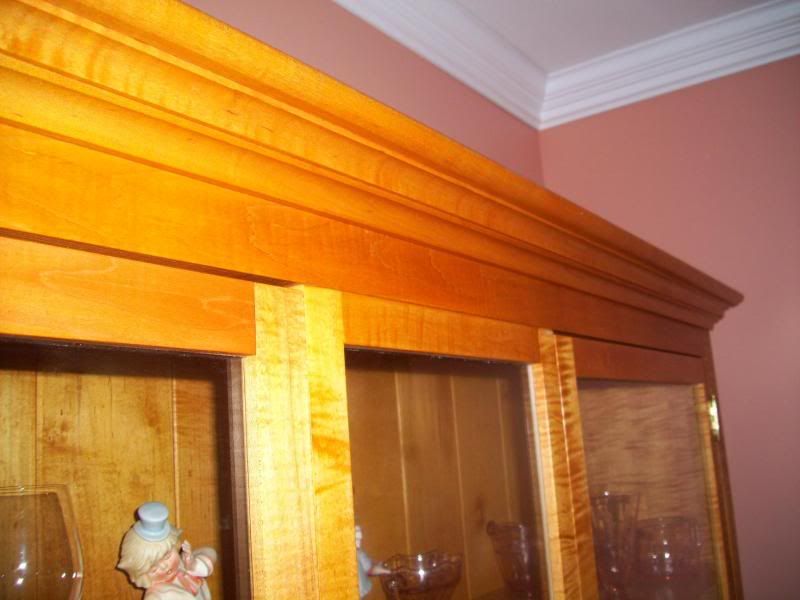 This is a close up of the molding detail for the top half. The top has two glass doors and a stationery middle glass panel.
---
---
---
---